American Gods Showrunners Exit Series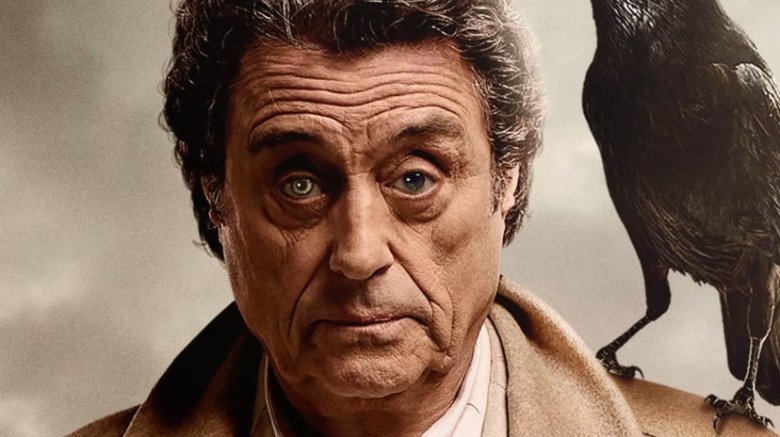 Starz
American Gods is experiencing an otherworldly shakeup. 
Variety broke the news Wednesday evening that Bryan Fuller and Michael Green are leaving their positions as showrunners of American Gods, apparently effective immediately. The pair reportedly told the series' cast they would be exiting earlier that same day. 
While no official reason for Fuller and Green's exit has been revealed, with any information coming forth serving only as speculation for now, Variety indicates the talk on the town is that the two are departing after butting heads with American Gods producing company FremantleMedia over creative direction and budget. Fuller and Green were apparently pushing for more money to be added the reported $10 million per episode budget already in place for the upcoming second season.
Network Starz has not yet selected a replacement showrunner.  
Thankfully for both Fuller and Green, they won't be in need of work. Green currently has his hands on the Netflix drama Raising Dion, which follows a young mother who is learning to bring up her son who just happens to have superpowers, as well as another television series in the works. For Fuller, he has his iron in the fire of Apple's Amazing Stories, and is actually no stranger to saying goodbye to promising series. Last year, Fuller dropped out as showrunner of CBS' Star Trek: Discovery in the midst of multiple production delays.
Executive produced by Craig Cegielski and Stefanie Berk, and based on Neil Gaiman's supernatural novel of the same name, American Gods chronicles the complex and often intense conflict between old and new mythological creatures. The show features Ricky Whittle as Shadow Moon, a former convict who lands himself in the center of the battle; Emily Browning as both Laura Moon, Shadow Moon's wife, and an Irish woman named Essie MacGowan; Crispin Glover as Mr. World, the leader of the New Gods and the figurehead of globalization; Bruce Langley as Technical Boy, the New God of technology; Yetide Badaki as an Old Goddess of Love named Bilquis, also known as the Queen of Sheba; Pablo Schreiber as the leprechaun Mad Sweeney; and Ian McShane as an expert con artist named Mr. Wednesday, the Old God Odin.
Starz renewed American Gods for a second season back in May.