The Office Episode Mindy Kaling Almost Couldn't Handle Filming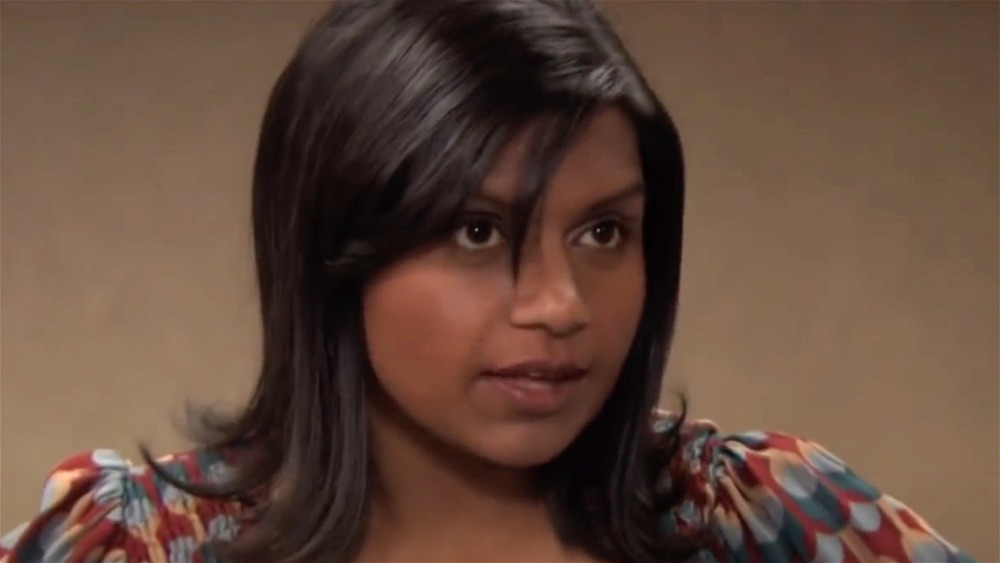 NBC
Actors are known for putting in long days on set, with 16-hour shoots being the norm. Depending on the location and nature of the project, some actors have it easier than others. This was normally the case for the cast of NBC's The Office, which was mostly shot indoors in a cool, well-ventilated area. The series was filmed entirely in Los Angeles, so when they needed to shoot outside, they typically had great weather.
Unfortunately, this wasn't always the case. Since the show was set in Scranton, Pennsylvania, the cast needed to dress as if they were actually there. This means that even if it was really summer in L.A., they had to put on sweaters, coats, scarves, and gloves during episodes that took place during the fall and winter.
Mindy Kaling, who played Kelly Kapoor on The Office, remembered a day on set when she wasn't sure she would be able to make it through filming because the conditions outside had gotten so bad.
Mindy Kaling thought she was going to pass out when filming this episode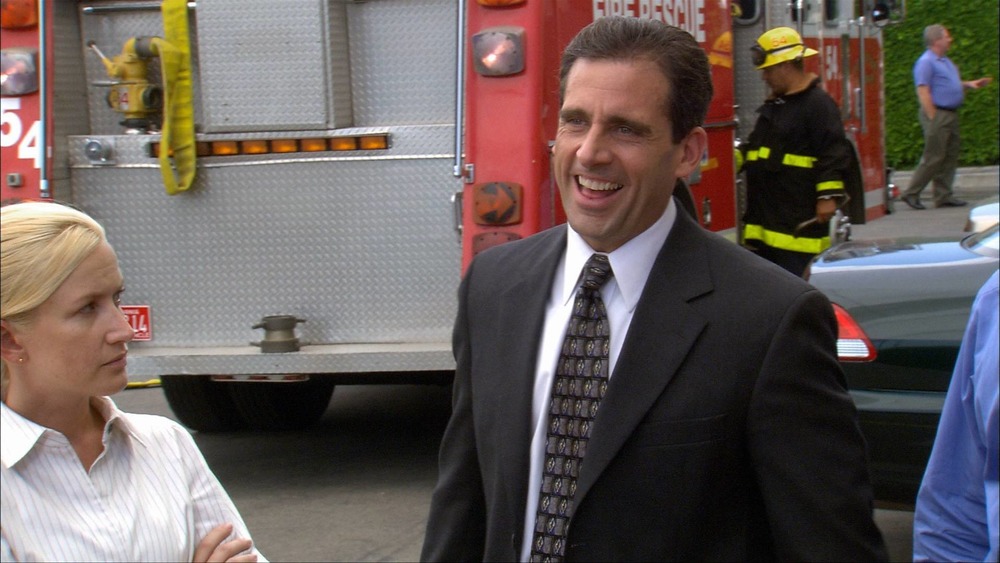 NBC
In The Office's season 2 episode "The Fire," the entire Dunder Mifflin gang has to evacuate the office after Ryan Howard (B.J. Novak) accidentally starts a fire in the toaster oven. While they all wait outside to be cleared for reentry by the fire department, Jim Halpert (John Krasinski) leads everyone in conversation-starting games, including Desert Island and Who Would You Do?
Since the episode takes place in the fall, the characters had to wear long-sleeved shirts and pants, with some even sporting coats. Mindy Kaling revealed in an interview with Office Tally that it was so hot outside that day, she wasn't sure she was going to be able to continue filming.
"I remember feeling like I might pass out during 'The Fire,'" she said. "We all stood around in 108-degree heat with coats on, having to pretend it was Fall," Kaling remembered the set medic working extra-hard that day to make sure everyone was safe in the unusually high temperatures.
"Our set medic monitored the working crew all day to make sure they were well-hydrated and slathered in sunscreen," she recalled. "The actors, wearing heavy winter clothes, were kept indoors in an air-conditioned holding area until moments before each shot."
That day was especially difficult for Steve Carell, as his character, Michael Scott, was the only employee outside wearing a full-blown suit. Extras who served as firemen also had to be closely monitored as they were in full gear. Luckily, no one had any medical issues on set that day and no trips to the hospital were made.