The Surprising Way Dan Frischman From Head Of The Class Found Out He Had A Daughter - Exclusive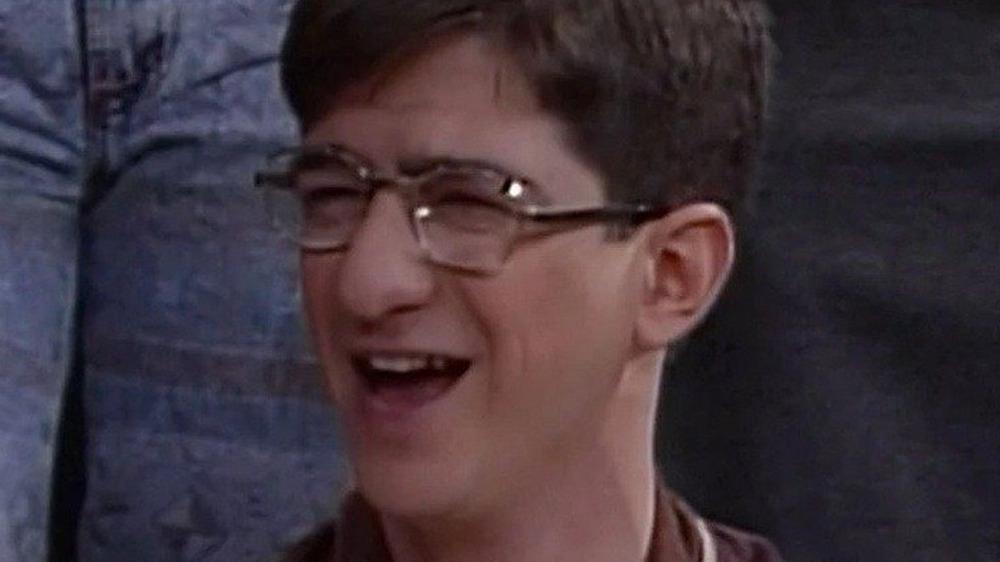 Warner Bros. Television Distribution
If you click a link and buy a product or service from a merchant, we may be paid an affiliate commission.
Head of the Class star Dan Frischman, who played class nerd Arvid Engen on the beloved late-1980s ABC sitcom (now streaming on HBO Max), has been an actor, a director, a children's book author, a magician, and a stand-up comedian throughout his career. But he discovered that he's something else he didn't expect to become at this stage of his life: a father and a grandfather. In 2019, Frischman had just moved back to Los Angeles, after spending a couple of years in New York, and was staying with his brother's family while he had his house renovated. A cousin of his had taken the 23andMe ancestry test, discovered that he had found a previously unknown first cousin via the DNA test, and was following up to learn who it was. That's when the story took a startling turn.
"(My cousin) texts me and my brothers and said, 'One of you is going to get a text, a private message from a woman named Emily and she won't tell me how she's related to you. But she is somehow related to one of you," Frischman tells Looper. "The email said, 'Dan, you don't know me but when you were much younger you had a brief relationship with...' — she named the birth mother — 'and it produced a child and that is me.' It was a mind-blowing moment." The news got even more stunning for Frischman: his daughter had a 1-year-old son. Arvid from Head of the Class had just discovered he had a child and a grandchild.

How Dan Frischman's family expanded instantly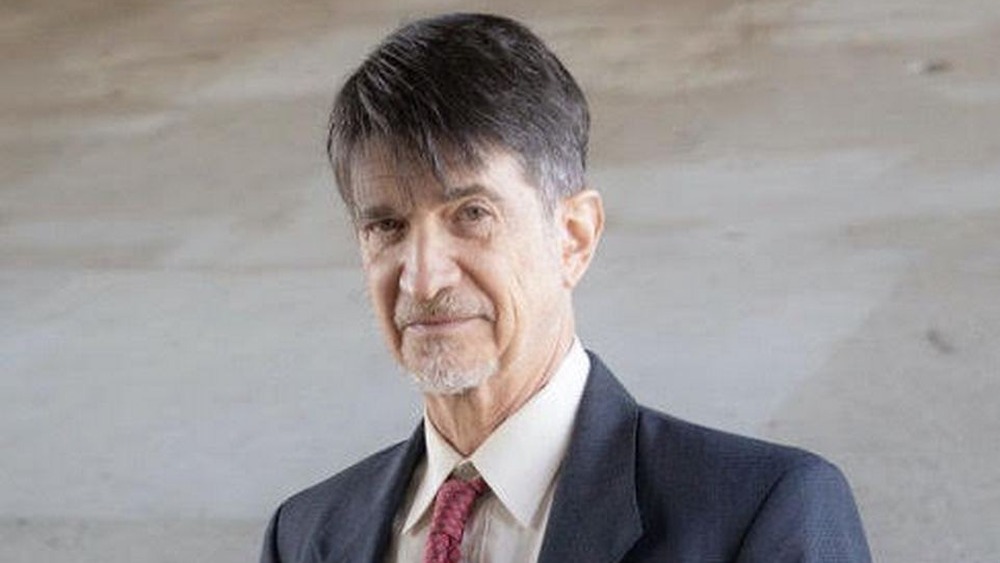 Courtesy of Dan Frischman
It turns out that back when he was around 22, Frischman briefly dated a young woman while he was sharing a house with seven other comedians soon after he arrived in Los Angeles. "She and I dated for three months," Frischman explains. "After a couple of months she had enough of me...But when she realized she was pregnant, she moved up to her parents' house in upstate California where she had the baby and put it up for adoption to two wonderful parents in Santa Clara. And that baby grew up to be my now 39-year-old daughter Emily."
Frischman has not spoken with the birth mother, who is now married and lives in Los Angeles herself, but he and his daughter's family have become close. "They live in Portland," he says happily. "My son-in-law is a professional chef — he had a job in Normandy, France and I went to visit them there. I have visited them twice in Portland. I met the adoptive mother, a very sweet woman. It's working out really nicely and as of four months ago, I have a granddaughter as well, named Ella. So that's the most amazing part of my life right now."
The actor adds that suddenly becoming a dad and a granddad simultaneously at the age of 59 does have its amusing aspects in addition to being a life-changing experience. "My brothers were jealous," he says with a laugh. "They both have two kids apiece and here comes single little brother Dan, the first to have grandkids. One of my cousins said, 'Wow, Danny's passed them by without any effort whatsoever.'" Congratulations are certainly in order! Meanwhile, don't forget to catch Frischman in the entire five-season run of Head of the Class, which is currently streaming on HBO Max.