Head Of The Class' Dan Frischman Reminisces About The Show And The Lie He Told To Get The Part - Exclusive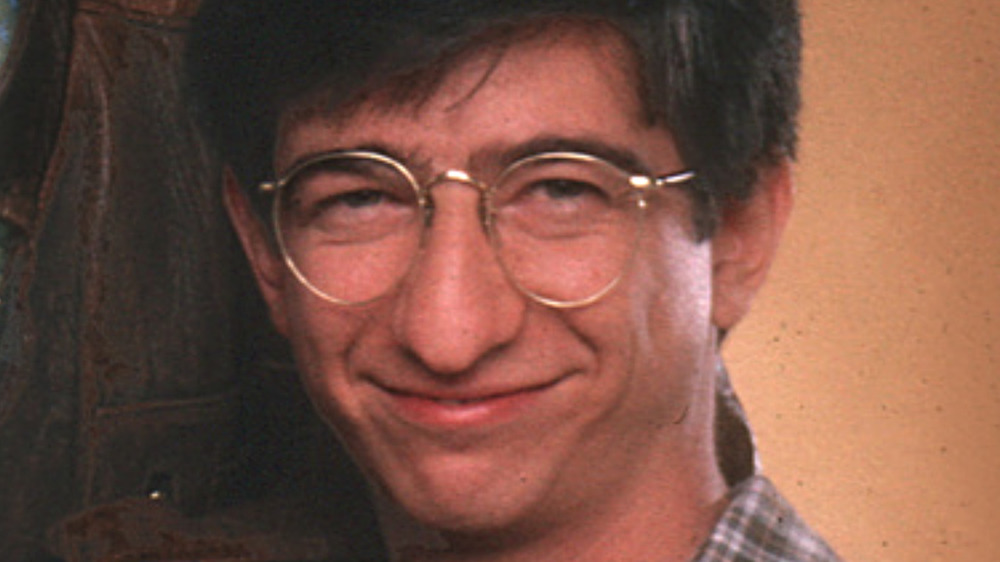 ABC
If you click a link and buy a product or service from a merchant, we may be paid an affiliate commission.
Head of the Class is one of the most fondly remembered sitcoms of the late 1980s and early 1990s. Set at the fictional Millard Fillmore High School in Manhattan, it followed a group of exceptional students and their history teacher Charlie Moore, played by Howard Hesseman of WKRP in Cincinnati fame. Although the show was originally conceived with Hesseman's Mr. Moore as the focus, it gradually became more about the kids, their adventures, their achievements, and their emotional and intellectual growth.
One of those kids was math whiz and all-around nerd Arvid Engen, played by Dan Frischman. Born in Whippany, New Jersey, Frischman started his career by staging magic shows for his friends and other locals (he still does magic to this day as the Great Houdanny). After moving to Los Angeles, he continued to work as a professional magician while also doing comedy and landing small TV roles; in 1982, he acted with both Bob Newhart and Carroll O'Connor on their shows Newhart and Archie Bunker's Place.
Frischman's breakout role was Arvid in Head of the Class, a part he played for five seasons from 1986 to 1991, when the show ended. With reruns of the series recently resurfacing on HBO Max as a Head of the Class revival also heats up, Frischman tells Looper in an exclusive interview that he's feeling a newfound appreciation for the show. 
"I'm getting a lot of Instagram posts from people, and all of a sudden, I'm getting more Facebook requests," he says. "Obviously, the fact that they're bringing it back [is] wonderful. I'm happy for the new generation of kids who are going to benefit from that. I felt very lucky back then, so I'm happy to see they're repeating it."
Dan Frischman was how old when he got the part?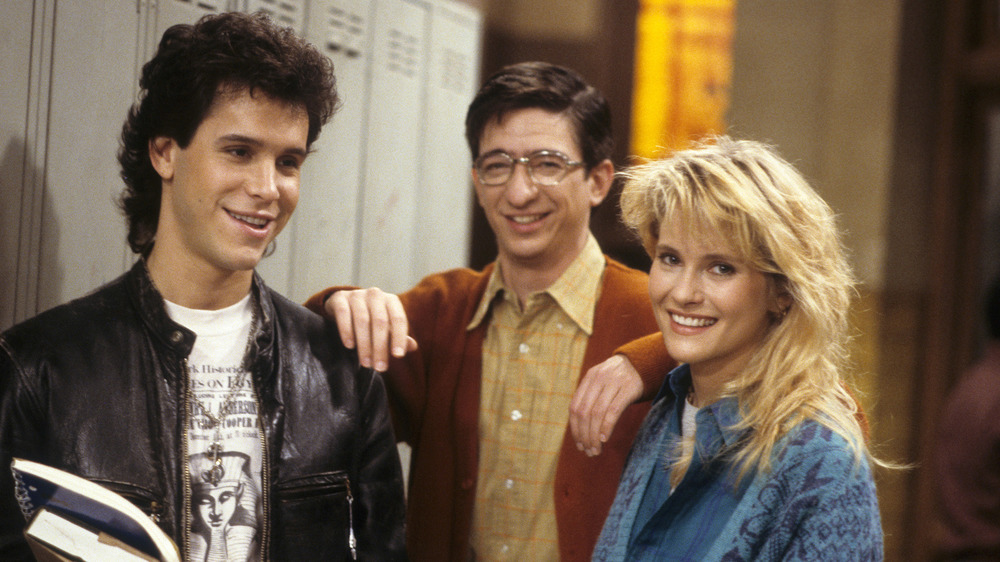 ABC
What's kind of amazing is that Frischman was 27 years old when he landed the role of high school student Arvid Engen. As he reveals to Looper, "Thank goodness for my baby face I had that I was able to pull that off. I was prepared to lie at the audition and, indeed, the first thing they asked me was, 'How old are you?' And I said, '22,' which I thought was still a little old to be a high school student, but I figured I could pull that off."
Sure enough, Frischman got the job, and it wasn't until several seasons later that the question of his age came up again. "At our 100th episode party, by this time everyone knew how old I was — I was like 30 and playing a junior at high school — and I asked one of the producers, 'If you had known how old I was, would you have cast me?'" Frischman recalls. "And he said, 'Well, let me put it this way, I never asked you again.' In other words, he said, 'No.'"
Frischman was 32 when the sitcom finished its run, and says he was the oldest of the original ensemble of students. "The youngest was actually Tannis Vallely, who played a 13-year-old. [...] She was actually 13. But everybody else was in their 20s to begin with," says Frischman. "I think they had tried to do it with actual teenagers originally, but they couldn't find what they wanted."
Why Head of the Class has endured, and whether Dan Frischman would return
Frischman has actually worked as an acting coach for some of the young actors who have auditioned for roles on the upcoming HBO Max reboot series, and he says it will be tremendously satisfying to him if one of the kids he coached ends up joining the cast. "It's kind of like, 'Okay, this has come full circle, and I can hopefully personally help one of these kids get there.' And they're doing it this time with actual 13- and 14-year-olds — the actual ages of freshmen in high school."
Frischman notes that he'd be open to directing episodes of the new show (he's a director as well) and showing up as Arvid once again if he got the call to do so. "One of the associate producers was also a producer on the original, and I've reached out to her about directing it," he says. "But I can imagine in the third season that they would just do a promotion where they cart us out for some reason. Maybe there's a reunion that we show up at or something to that effect. I could see that happening, but I don't think that's on their minds at the moment."
As for why interest in Head of the Class has held up over the decades since the series' conclusion, Frischman is clear on what he thinks made the sitcom stand out. "It was an intelligent show," he says. "It's about kids who are applying themselves, so I think parents back then, and kids from back then who are now parents today, want to show their kids students who enjoy learning and excel at what they're doing by working hard."
All five seasons of Head of the Class can be streamed on HBO Max now.