What Happened To The Cast Of Head Of The Class?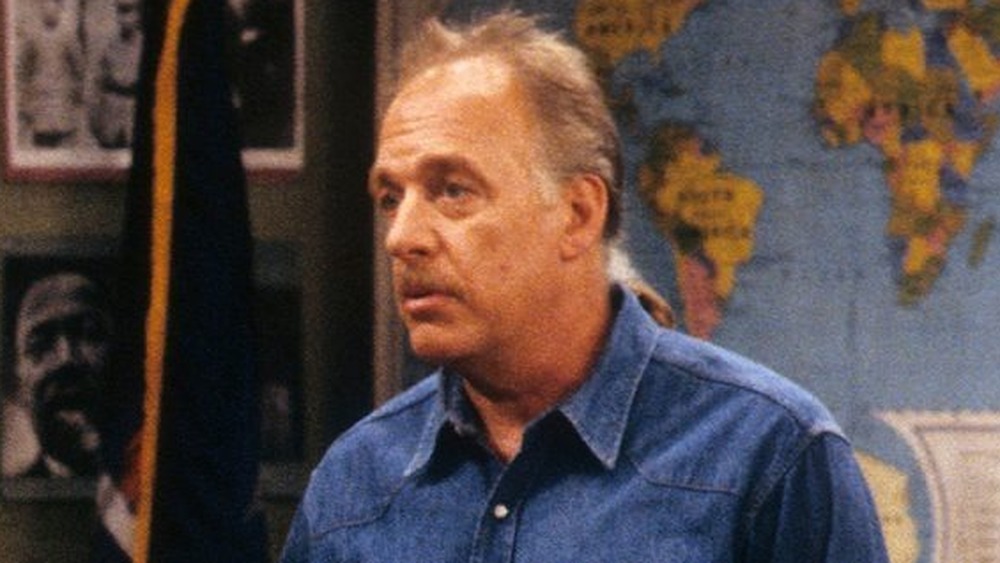 There were a lot of warm and fuzzy school-based sitcoms in the 1980s, and a lot of entertainment about cool teenagers in the same time period, but none of them were quite like Head of the Class. Created by Michael Elias and Richard Eustis, and premiering on ABC in 1986, the show was a repudiation of the jaded, disaffected teens often held up as the youth ideal and instead celebrated smart, ambitious, goal-oriented young people. Set primarily in the classroom of the Individualized Honors Program (IHP) at the fictional, urban New York Fillmore High School, the characters were a culturally, socially, and economically diverse group of intellectually and emotionally mature students navigating their world on the cusp of adulthood with the guidance of their teacher, Mr. Moore (Howard Hesseman). 
Head of the Class aired its final episode three decades ago, in the spring of 1991. Its characters certainly went on to big and impressive things (perhaps they'll be discussed in HBO Max's upcoming remake of the series) and so did the actors who portrayed them. Here's what the cast of Head of the Class have been up to since graduation 30 years ago.
Howard Hesseman (Mr. Moore)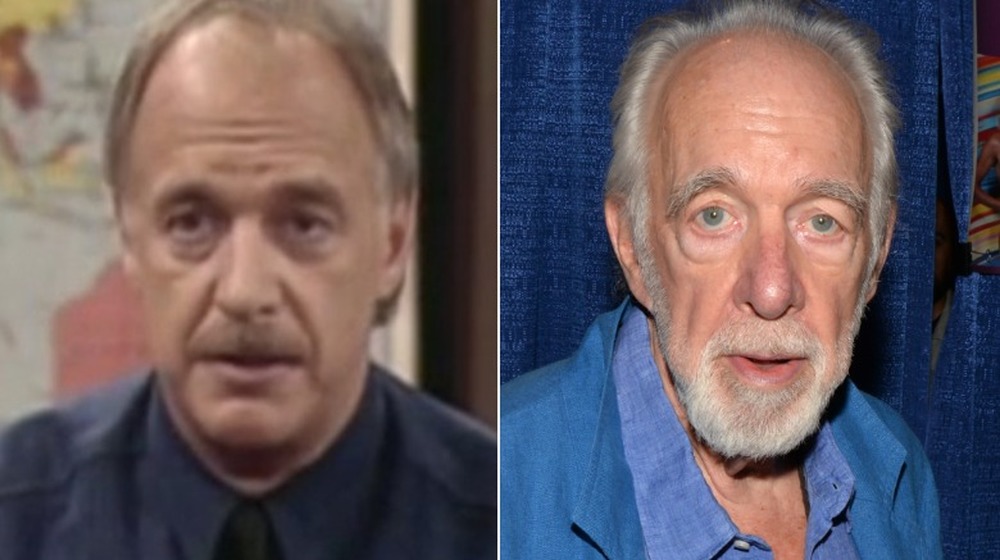 Manny Hernandez/Getty Images
Before it became an ensemble-driven show about honors students, Head of the Class was mostly about Charlie Moore (Howard Hesseman), a struggling theatrical actor turned reluctant teacher to pay the bills. He's a kind, conscientious teacher who wants to teach more than just the text, offering life skills like how to think and how to be good people.
Head of the Class was a starring vehicle for Hesseman, just a few years removed from his breakout Emmy-nominated supporting role as rock radio disc jockey Dr. Johnny Fever on WKRP in Cincinnati. Hesseman came to loathe Head of the Class, telling a reporter in 1989 that the show was a disposable frivolity, and he was "not doing the show that I was led to believe I'd do, and it's difficult for me to get off that." 
The actor left Head of the Class at the end of the show's fourth season, and ever since, he hasn't been off TV screens for long. He quickly jumped to The New WKRP in Cincinnati, once more playing Dr. Johnny Fever and directing a few installments as well. Over the last three decades, Hesseman has acted in episodes of dozens of major network TV shows, including That '70s Show, The Practice, Boston Legal, House, ER, CSI, Chicago Med, Mike and Molly, and Fresh Off the Boat. Hesseman additionally made memorable appearances in About Schmidt, 2009's Halloween II, and as "The Chemist" on HBO's baffling John from Cincinnati.
Billy Connolly (Billy)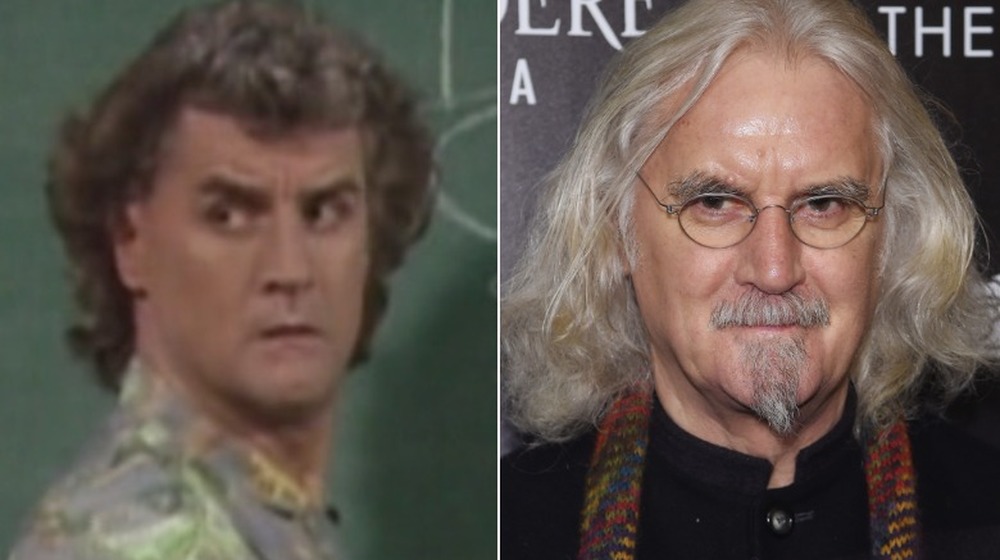 Jamie Mccarthy/Getty Images
After Howard Hesseman departed Head of the Class, producers replaced his character, the thoughtful and understated Mr. Moore, with a wildly different teacher: energetic, rambling, Scotland-born Billy McGregor, who insisted his students call him by his first name. Head of the Class turned into a forum for Scottish actor and stand-up Billy Connolly to perform his observational comedy schtick. 
While ABC cancelled the show after just one season with Connolly at the head of the cast, they spun off his character into Billy, taking the character out of a Manhattan classroom and into a California boarding house. That show lasted just 13 episodes, a small bump in Connolly's long, successful career. Among his dozens of roles are Billy Bones in Muppet Treasure Island, John Brown in the Oscar-nominated Mrs. Brown, and Dain in The Hobbit: The Battle of the Five Armies. Knighted in 2017, Sir Billy Connolly remained a popular live comedian until he had to quit in 2020 due to encroaching symptoms of Parkinson's disease.
Dan Schneider (Dennis)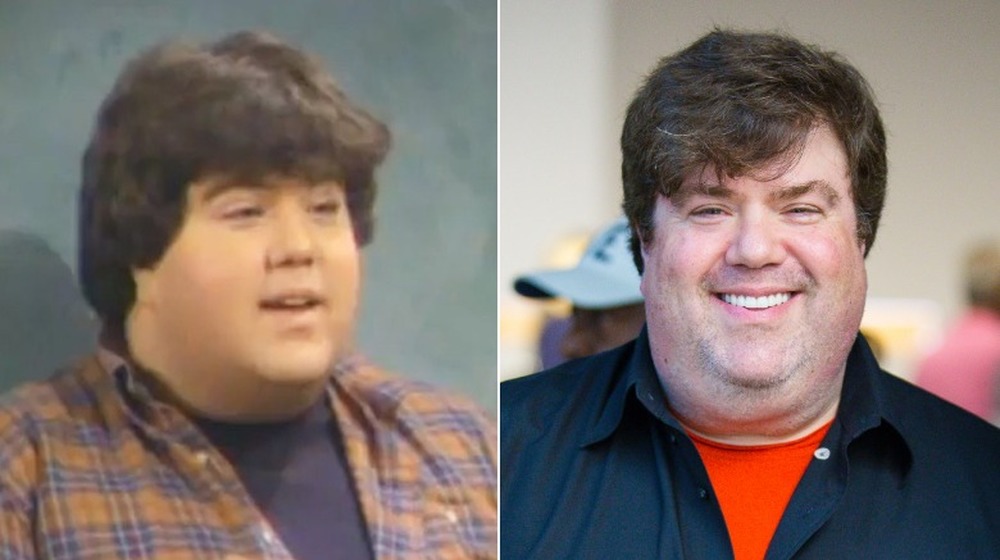 Eric Vitale/Getty Images
Every class has a class clown, and on Head of the Class that role was filled by Dennis Blunden (Dan Schneider). He usually sat at the back of the room, right next to his own computer (on which he was singularly skilled, a novelty in the 1980s) offering wisecracks, planning pranks, or gently berating his far less gregarious best friend, Arvid.
After leaving Head of the Class, a show aimed at teen and child members of Generation X, Schneider moved to the other side of the camera and became a prolific creator and producer of sitcoms for the next two generations of kids. Via his production company Schneider's Bakery, he forged Nickelodeon's programming identity in the '90s and 2000s, developing broad, wacky comedy hits like All That, Kenan & Kel, Drake & Josh, Zoey 101, iCarly, Victorious, and Henry Danger, while launching the careers of Kenan Thompson, Victoria Justice, and Ariana Grande in the process. Nickelodeon cut ties with Schneider in 2018 after allegations of tempestuous on-set behavior in front of young cast members.
Robin Givens (Darlene)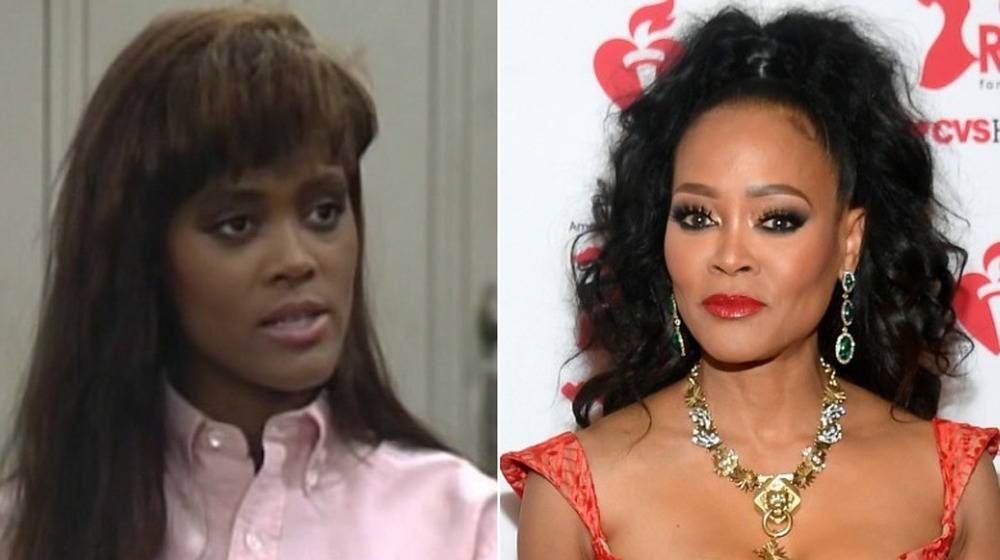 Mike Coppola/Getty Images
Head of the Class character Darlene Merriman (Robin Givens) had a lot of advantages, and she unabashedly used them to get what she wanted out of life — showing remarkable focus and vision for a teenager. The daughter of wealthy New Yorkers, the conceited-and-proud-of-it Darlene excelled in speech and debate, as well as academics. Throughout the show, she was on track to achieve her first big goal of becoming class valedictorian.
Givens never really faded after Head of the Class. She headed straight into more adult roles — nearly 100 of them. In the '90s and 2000s, she co-starred in major Hollywood movies like Boomerang, Blankman, and Head of State. She's also starred in a lot of short-lived TV series. Among the briefly airing shows on her resume: Angel Street, Courthouse, Sparks, and My Parents, My Sister & Me. Modern-day audiences probably best recognize Givens from her role as Sierra McCoy, town mayor and mother of musician Josie McCoy, on The CW's Riverdale.
Dan Frischman (Arvid)
Head of the Class is one of the few sitcoms where being really smart didn't equate to extreme neediness. But the show still needed to represent that demographic, and it did so with the character of Arvid Engen (Dan Frischman), a hardcore dork in the Revenge of the Nerds vein, with his thick-rimmed glasses, pocket protector, wiry frame, whiny voice, social awkwardness, and mathematics prowess.
After Head of the Class went off the air in 1991, Frischman acted only sporadically. In addition to one-time roles on Melrose Place, Seinfeld, and Passions, he appeared in Bob Dylan's surreal musician drama Masked and Anonymous and co-starred as grocery store manager Chris Potter on the Nickelodeon kiddie sitcom Kenan & Kel. Frischman hasn't filmed a project since 2010, and while he's retired from acting, he hasn't quit entertainment. He performs a touring magic show under the name The Great Houdanny as well as a cabaret show alongside a big band, promising "an evening of song, swing, and comedy." Frischman also published a children's novel called Jackson & Jenks: Master Magicians.
Brian Robbins (Eric)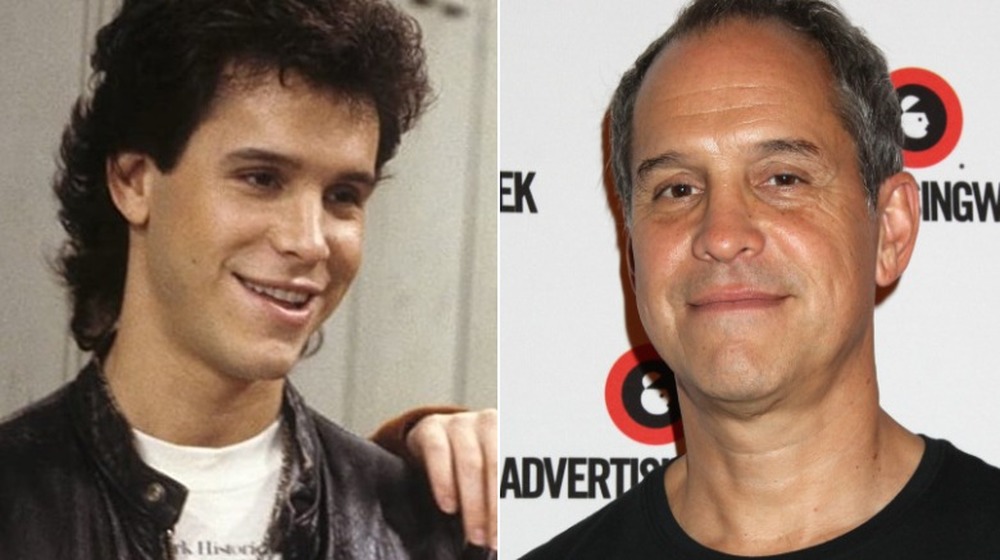 Laura Cavanaugh/Getty Images
A tough-talking, self-aggrandizing, self-styled ladies' man who struts around in a leather jacket and has his own motorcycle? That describes both Happy Days' Fonzie and that character's obvious successor, Eric Mardian (Brian Robbins) from Head of the Class. Naturally and extremely intelligent, he's not the most studious teen, avoiding extensive homework and extra-curriculars like the competitive academic team while preferring class discussions, applied knowledge, and trying to get classmate Simone to fall in love with him.
After Head of the Class, Robbins appeared onscreen just a couple more times before pursuing a career as a director and a writer. He helmed the classic rap documentary The Show, the kids' movie Good Burger (a spinoff of All That, the Nickelodeon sketch show he co-created with his Head of the Class co-star Dan Schneider), the teen sports drama Hardball, and Eddie Murphy's Norbit and A Thousand Words. Add in his writing credits on Big Fat Liar and the puppet show Cousin Skeeter, and that makes Robbins an expert purveyor of kid-friendly entertainment. That certainly helped lead to his current job: In 2018, he left an executive position at Paramount to become the president of Nickelodeon.
Khyrstyne Haje (Simone)
Almost all of the IHP students on Head of the Class are assertive, direct, and extremely ambitious academically. Simone Foster (Khrystyne Haje) knew exactly who she was, too, but her goals were more artistically grounded and less tangible. She was all about poetry — writing it, interpreting it, discussing it, and quoting it. Such lofty and dreamy pursuits gave the character an air of mystery and earnestness that was intriguing to the guys in IHP, particularly eventual boyfriend Eric.
As time passed after Head of the Class, Haje acted less and less, popping up for an episode or two of Batman: The Animated Series and Law and Order. She certainly didn't have to act to pay the bills — according to People, by the early 2000s Haje's investments of her Head of the Class earnings in a Silicon Valley startup left her with a 25 percent stake in a company worth half a billion dollars. Beyond that, Haje segued into charity and nonprofit work, with a focus on environmental causes. She helped found the Earth Communications Office and served on the board of Friends of Barefoot College, a foundation which helps set up solar power operations in the developing world.
Tony O'Dell (Alan)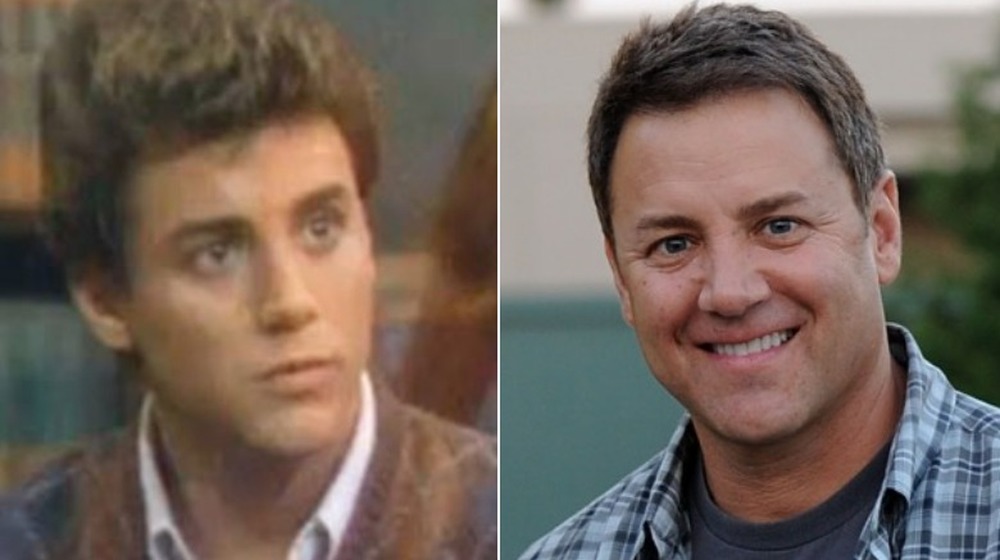 Valerie Macon/Getty Images
In the Ronald Reagan-driven 1980s, uptight, well-read, extremely conservative young Republican characters became a TV sitcom standard, as evidenced by Alex P. Keaton on Family Ties and Alan Pinkard (Tony O'Dell) on Head of the Class. A highly arrogant and opinionated know-it-all to the point where he was cynically convinced he knew how the world works, the privileged preppy frequently engaged in lively debate with his more liberal classmates and teachers.
A young actor with dozens of credits to his name by the time Head of the Class entered production in 1986, O'Dell put his experience to use after the sitcom ended by becoming a prominent dialogue and acting coach specializing in helping child performers improve their skills. He's worked in the latter capacity on cable shows like Shake It Up, Girl Meets World, K.C. Undercover, and Sydney to the Max. O'Dell will still occasionally appear in front of the camera as well. He made a cameo appearance in an episode of the Karate Kid continuation series Cobra Kai in 2018, playing Jimmy, the now grown former teenage martial arts enthusiast and lackey of villain Johnny Lawrence.
Tannis Vallely (Janice)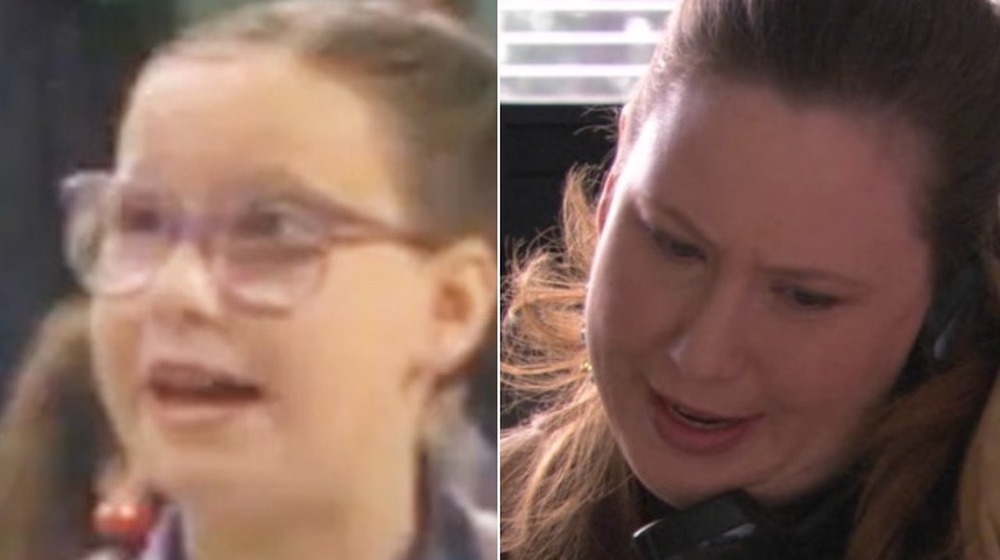 Among the super-intelligent students of Fillmore High's IHP class was a preternaturally advanced child prodigy. Janice Lazarotto (Tannis Vallely) was high-strung and overly inquisitive, likely because she was part of a high school's gifted program at the age of 10. She'd already been accepted to major colleges, but stayed in high school in order to mature and gain socialization skills. Nevertheless, she departed the IHP to attend Harvard, just as Vallely left Head of the Class after three seasons.
Since breaking away from Head of the Class in 1990, Vallely has acted on screen just twice. She returned for the Head of the Class series finale in 1991, and in 2006 played a bit part on Arrested Development. On that cult classic, where her father James Vallely was a writer and producer, the former child actress played the part of a casting director. That was an inside joke, because Vallely is one of Hollywood's most successful casting directors in real life. She helped assemble the casts of Just Shoot Me, Ocean's Twelve, Dreamgirls, Indiana Jones and the Temple of the Crystal Skull and X-Men Origins: Wolverine, while leading the casting teams for The Hard Times of R.J. Berger, 1600 Penn, and Brews Brothers.
Michael DeLorenzo (Alex)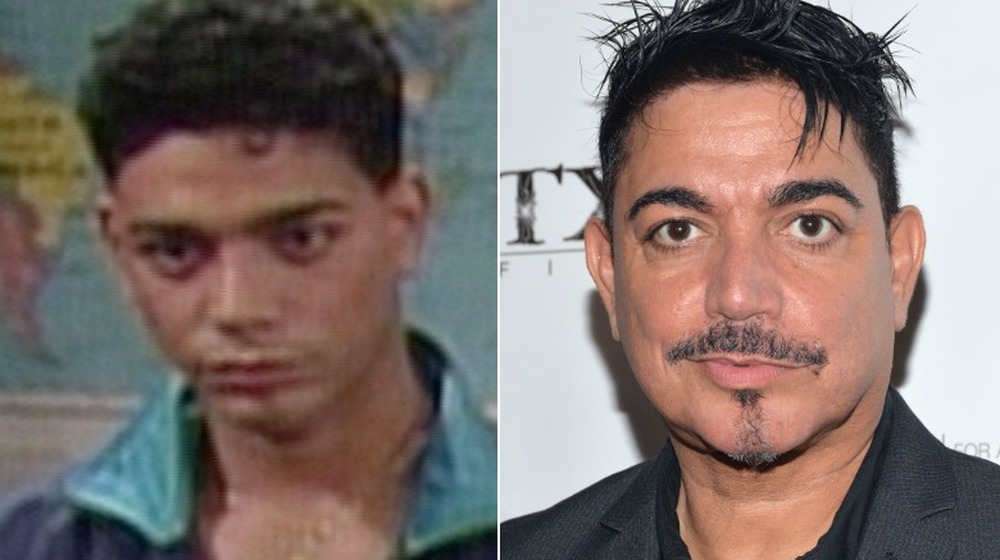 Michael Tullberg/Getty Images
In the fourth season of Head of the Class, the show's IHP program let a few students (and actors) go, while inviting in some new talent. Among the new group was Alex Torres (Michael DeLorenzo), a Catholic school transfer student who aimed to be an archaeologist but spent most of his time at Fillmore engaged in macho posturing with the other male students and aggressively flirting with most of his female classmates.
When he joined the cast in 1989, DeLorenzo was nearly 30 years old and had compiled an extensive resume of mostly small acting roles but lots of prominent dancing gigs, the latter thanks to his background as a ballet wunderkind. He danced in Fame (the movie and its TV adaptation), as well as the videos for Lionel Richie's "Running with the Night" and Michael Jackson's "Beat It" and "Thriller." After he graduated from Head of the Class in 1991, DeLorenzo appeared in the films Judgment Night and Phantoms but made a bigger splash on TV. From 1993 to 1998 he starred as Det. Eddie Torres on the acclaimed Fox police show New York Undercover, and from 2000 to 2002 as Carlos Santiago on the Showtime family drama Resurrection Boulevard. Since that series went off the air in 2002, DeLorenzo acts the occasional guest star role on crime dramas, but his most notable part of late was voicing multiple characters in the smash hit video game Fallout 76.
De'voreaux White (Aristotle)
Another late addition to the IHP in the fourth season of Head of the Class was Aristotle McKenzie (De'voreaux White), a hip, artistic and precociously realized filmmaker in the making. Most of White's acting credits came before Head of the Class. In the late '70s, he appeared on episodes of What's Happening!!, The Jeffersons, and Little House on the Prairie, and in the late '80s, he turned out memorable performances in Action Jackson (as Clovis) and Die Hard (as heroic limo driver Argyle). 
In the 30 years since Head of the Class's demise, White has acted in just six things, including an episode of Workaholics where he sent up his role as Argyle, and a DieHard battery commercial where he reprised the same role. In 2019, White, who adopted his birth surname of Sefas, told Noblemania that "wise investments" from his showbiz earnings allowed him to establish a Southern California drug and alcohol rehabilitation facility where he also serves on the clinical staff.
Rain Pryor (T.J.)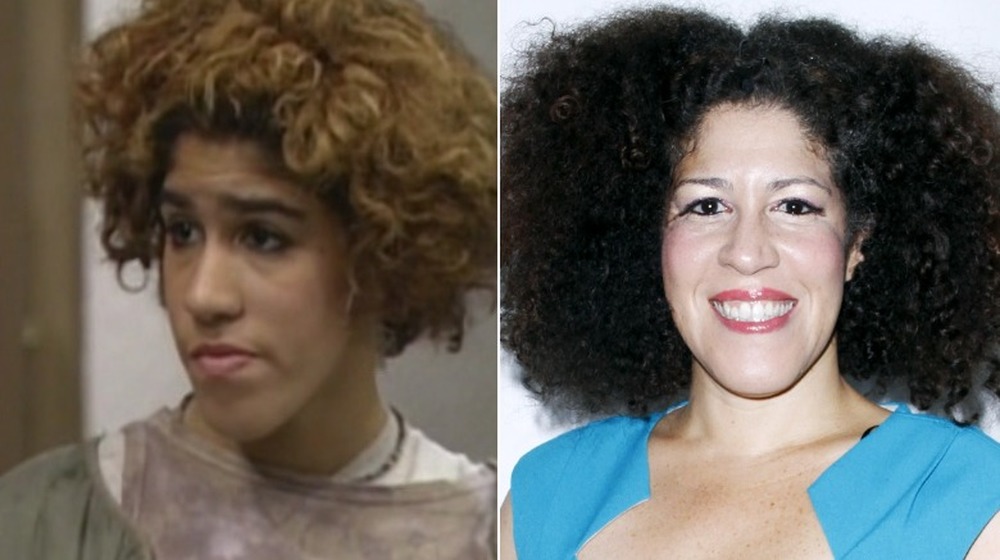 Donna Ward/Getty Images
A tough, street-smart, politically intelligent yet academically overlooked student from the Fillmore High general student population, T.J. Jones (Rain Pryor) joined the IHP in the fourth season of Head of the Class. Showing intense intellectual promise, she was arguably the smartest of all the kids and was named valedictorian at graduation.
Pryor's biggest post-Head of the Class TV work came on the Showtime series Rude Awakening, where she played drug addict Jackie Garcia. The performer's main focus has been in the theater. She wrote and starred in an off-Broadway one-person show called Fried Chicken and Latkes, about her experiences growing up African-American and Jewish, and starred in productions of The Billie Holiday Story, Ella, Meet Marilyn (as Ella Fitzgerald), and The Who's Tommy. In 2012, she was named artistic director of the Strand Theater in Baltimore, not long after publishing the memoir Jokes My Father Never Taught Me, about her life with her father, comedian Richard Pryor.
Leslie Bega (Maria)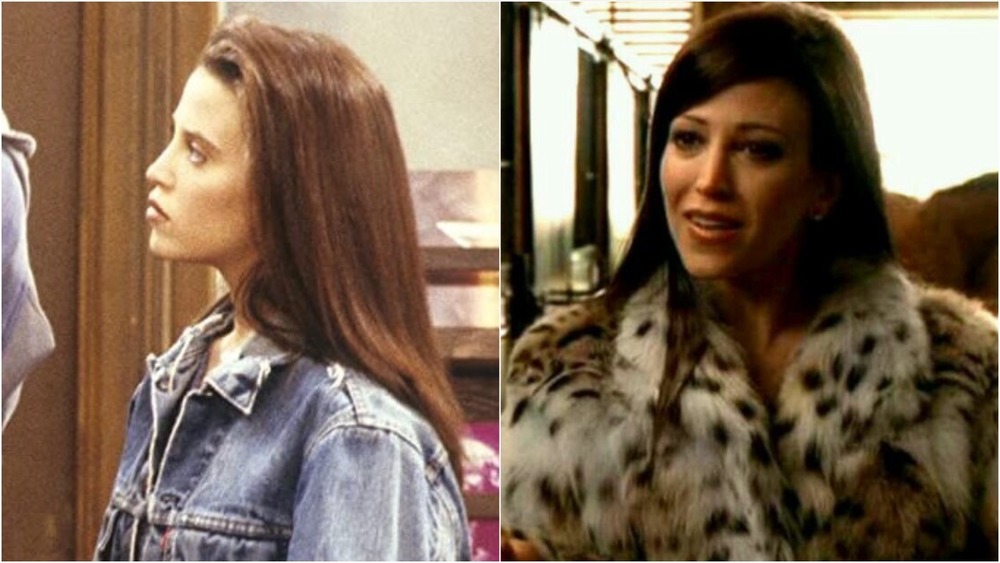 An original cast member who was featured throughout the show's first three seasons, Leslie Bega played Maria Borges, an IHP student whose fashionable appearance belied anxieties that often manifested in her neurotic need to get perfect grades. Like many other members of the large Head of the Class ensemble, Maria tended to filter in and out of the classroom, typically appearing in a supporting role and getting in a few quips during a typical episode. Bega took center stage on a number of occasions, however, including one of the more notable Head of the Class episodes: Season 3's "Partners," in which Maria starts playing dumb after dating a much less intelligent student played by Brad Pitt.
After leaving the show following the third season, Bega built an eclectic career for herself, landing one-off and recurring roles on a long list of television series (including Beverly Hills, 90210, The Sopranos, and CSI) while branching out into features such as Get Shorty, The American President, and David Lynch's Lost Highway. 
These days, Bega remains as busy as ever — she works in commercial real estate, and although her focus seems to have shifted away from acting as a full-time concern, she's still seen on occasion. According to her IMDb page, her most recent role was a cameo in 2019's Once Upon a Time... in Hollywood, reuniting Bega with her old Head of the Class castmate Brad Pitt.