American Horror Story Renewed For Seasons 8 And 9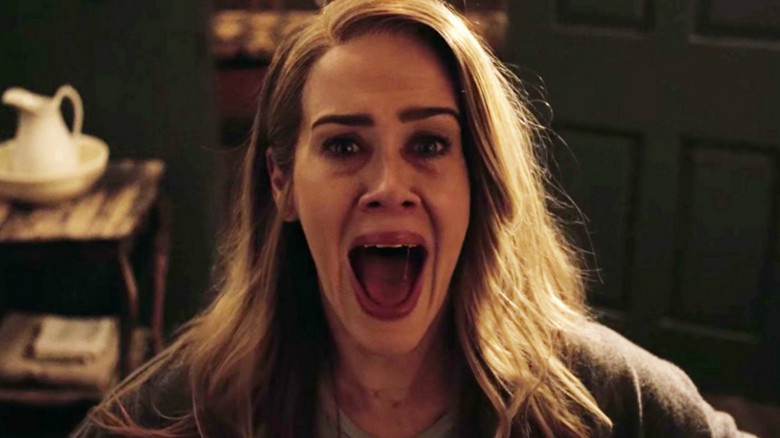 FX
Although we're still months away from even being able to speculate about the setting of the seventh season of American Horror Story, we know the series will return for at least two more installments after that.
FX announced the network has renewed Ryan Murphy's anthology series for season 8 and 9, likely taking the show through 2019. Here's the official statement:
"Each new chapter is a cultural event, beloved for every new twist in imagery, style, cast and plot. We are thrilled that Ryan Murphy, Brad Falchuk, and the entire creative team will continue to deliver the groundbreaking, celebrated American Horror Story for years to come."
Murphy has already hinted that the upcoming Season 7 will have a "big hook behind it," and it might feature the return of several characters from American Horror Story: Freak Show. According to Collider, Murphy confirmed that series regulars Sarah Paulson and Evan Peters will return for Season 7.
Rumor has it that another season could bring together characters from Murder House and Coven. Murphy also said he's writing a separate "secret season" that he could unleash with little notice.
While we wait for more clues to start rolling in, take a look at some American Horror Story actors who look very different from their characters.