American Horror Story Renewed For Season 7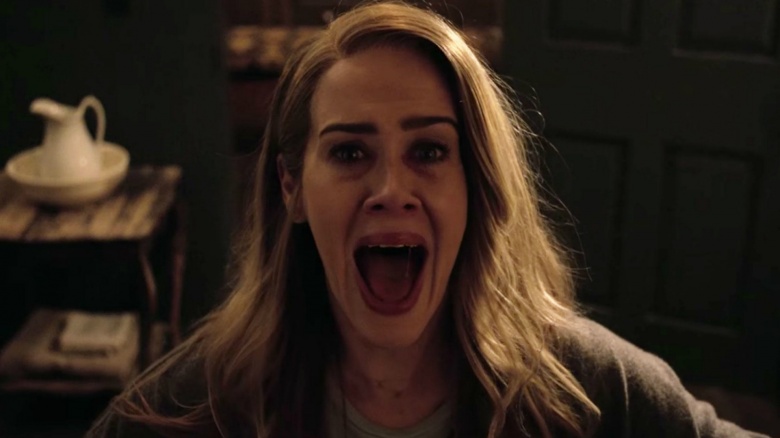 To the shock of pretty much nobody, FX has announced that American Horror Story will return for a seventh season.
According to The Hollywood Reporter, the network picked up Ryan Murphy's anthology series three episodes into Season 6 after the season premiere became the third-most-watched episode in franchise history.
FX Networks and Productions CEO John Landgraf released the following statement: "Ryan, Brad [Falchuk] and their team of remarkable writers have done an amazing job of keeping American Horror Story endlessly inventive, shocking and entertaining, and we are honored to move ahead with them on the seventh installment."
Landgraf also said the show has ascended to become a pop culture phenomenon.
"The sustained success through six installments only proves how intensely the series resonates with fans," he said. "AHS confronts our deepest fears with unmatched suspense and style. Each new installment is a cultural event, hotly anticipated for its theme, imagery, cast, and twists. We thank the creators and their team, the cast, and everyone who has continued to make AHS such an extraordinary series."
Meanwhile, Murphy recently revealed that he's been working with a writer on a previously unannounced "secret" season of AHS. No word about the setting for that one, but Murphy said he already knows the plot for Season 7.
American Horror Story: Roanoke airs Wednesdays on FX. Check out some of the show's best on-screen transformations.