American Horror Story Plans To Cross Over Its Two Best Seasons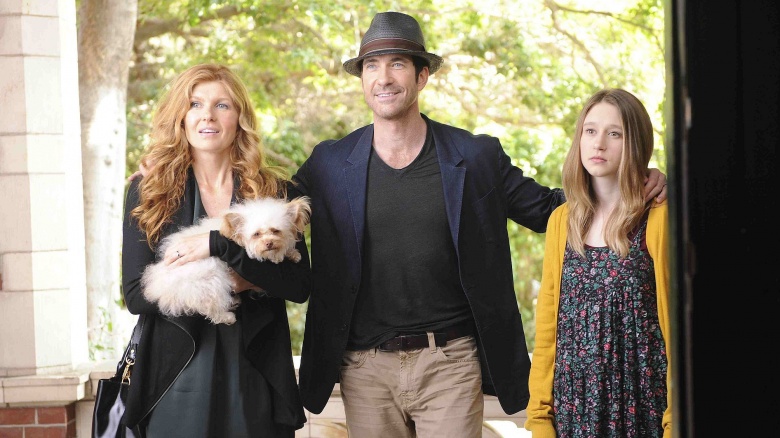 A future season of American Horror Story might not just be scary, but also scary good for fans.
The show's creative team has revealed an upcoming edition of FX's hit anthology horror series will take two of the best standalone seasons and throw them in a blender for a crossover.
While speaking at EW PopFest, show creator Ryan Murphy said (Via Entertainment Weekly) the creative team plans to combine the Murder House and Coven seasons for a season-long crossover event. Plans call for characters from both seasons interacting, though Murphy didn't offer any details in regards to the exact storyline and added that they have yet to nail down exactly when the season will air, though they're working to lock down all the necessary cast members.
"We do know what we're going to do. It's not going to be next season, but we are going to do a season that's a crossover between Murder House and Coven together, which is very bizarre,' Murphy said. "There will be characters from Murder House and characters from Coven together ... I've [already] started going to actors from both of the seasons, quietly, saying, 'I think in this window, if you could fit us in,' So yeah, it's fun. It's weird."
American Horror Story essentially recreates itself every season with a fresh story and new setting, though several cast members often recur in different roles. The Murder House season was the show's first, and followed a family in the modern day that moved into a haunted house. The Coven season was also set in the modern day, following a group of witches, though it featured flashbacks as far back as the 1800s.
Both seasons were acclaimed as two of the best runs in the show's history, and with both set in the modern day, it certainly opens up the possibilities for a crossover. Of course, you also have to consider the two seasons shared a handful of the same actors and actresses in different roles, so that's something the writers will have to address.