The Hidden-Camera Prank Comedy Dominating Netflix Right Now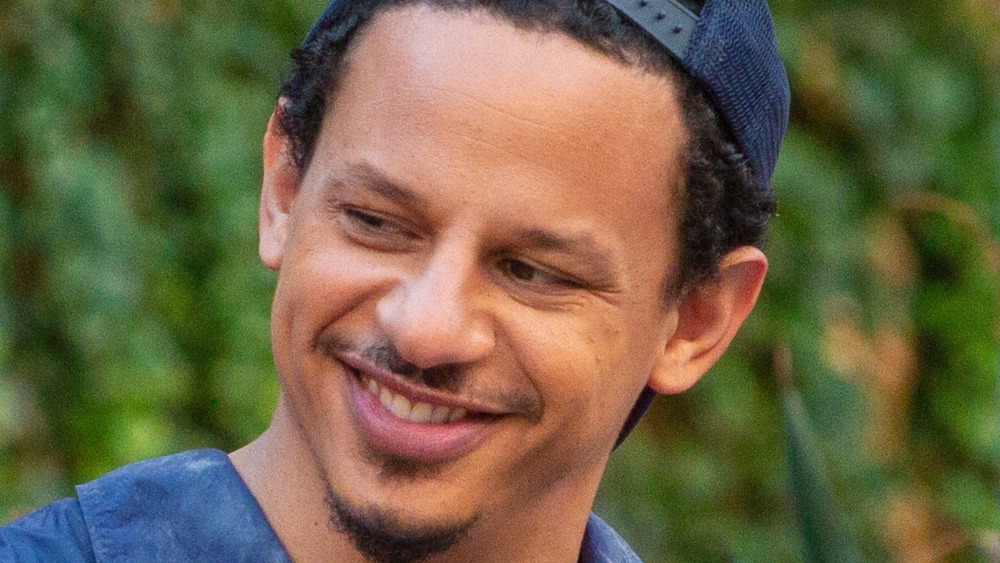 Netflix
For fans of Jackass and Impractical Jokers, there's a new hidden-camera prank movie that's currently in the #1 spot on Netflix's charts. Eccentric comedian Eric Andre's Bad Trip has the internet buzzing, and for good reason — it's a gag-filled road-trip buddy comedy that manages to shock at every turn.
Starring Eric Andre (The Eric Andre Show) as Chris Carey, Lil Rel Howery (Get Out) as Bud Malone, and Tiffany Haddish (Girls Trip) as Trina Malone, Bad Trip follows best friends Chris and Bud as they make a cross-country trip to New York so Chris can profess his love to his lifelong crush, Maria Li (Michaela Conlin). The friends steal Bud's sister Trina's car for their journey just as she escapes from prison — and she sets off after them to get revenge. The narrative is interwoven with ridiculous pranks that help push the story along, and we see hilarious real-life interactions from people who don't realize they're being recorded. The road-trip comedy is a sugar-rush with a sweet core, and it provides a lighthearted take on the prank genre. Indeed, the unknowing strangers help make the adventure that much more hilarious.
Eric Andre is no stranger to the prank genre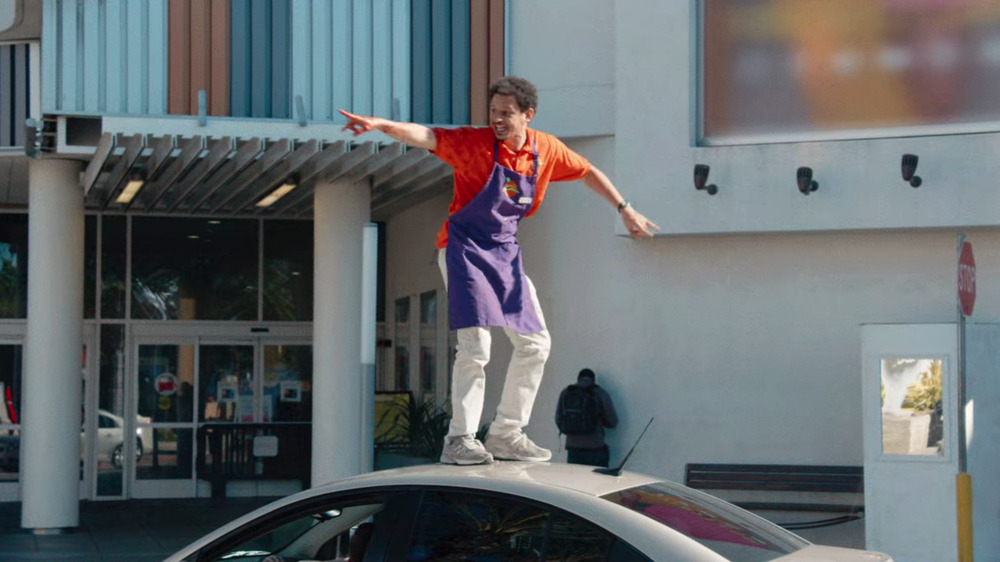 Netflix
Eric Andre is best known for his bizarre late-night show, The Eric Andre Show, where he pranks celebrities in unpredictable ways like pretending to eat his own vomit. Though Bad Trip is much less grotesque, it is another example of Andre's mastery of pranks. He recently spoke with Decider about finding a balance with his pranks and making sure he has clear boundaries. "There's a lot of writing and rewriting and rehearsing," he said. "I'll go through the prank and act it out for my director, and if it feels mean-spirited through all that writing, rewriting, and rehearsal process, it doesn't make it to set. A good prank is not mean-spirited. I think good prank writing is when you inject absurdity and surreality into reality—when you distort the truth or distort reality and bend people's minds. That's a healthy prank. When it just feels like you're being mean, or punching down, or harassing somebody, there's not anything funny or clever about that. So we avoid that stuff."
The care Andre puts into his jokes is clear, as the end of the movie shows him and the Bad Trip crew revealing to the unsuspecting prank victims that they're being recorded. The majority of them laugh along with Andre, Howery, and Haddish, showing that they got a kick out of it themselves.
Not everyone was a fan of the pranks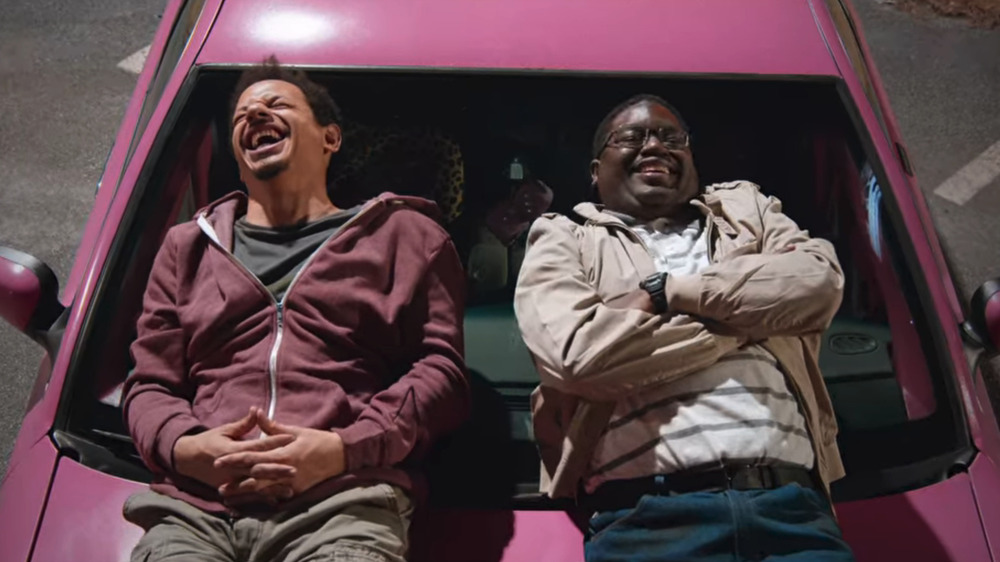 Netflix
Though most of the prank victims seemed to be in good spirits at the end of the movie, there were some close calls during Bad Trip's filming – including one moment where Eric Andre almost got shot. Andre has often spoken about the sticky situations his pranks land him in, and this time was no different. The duo makes a stop in Atlanta, and in one of the scenes, they wake up with their genitals stuck on each end of a finger trap, awkwardly waddling around asking strangers to help them get out. They eventually walk into a barbershop, and one of the employees was not in the mood for their shenanigans.
"Basically, we went in there, Rel and I, and our penises are stuck in the Chinese finger trap," he explained to Decider. "We entered this like, really hood barbershop, we went to the guy and I said, 'Hey sir, sorry to bother you...' And he's like giving a guy a haircut! He's giving the guy a fade! [Laughs.] 'Excuse me sir, we got our d**k caught in a Chinese finger trap. Can we borrow those scissors and you can cut us out of this thing?' And the guy was just like, 'Aw, hell no!' And he had like murder rage in his eyes and he looked for a gun. He told us later that he left his gun at home and he usually doesn't. Thank God. Looked for the gun, grabbed his knife, and then chased us out. Then you can kind of see the rest."
While we're glad to hear Andre and Howery made it out alive, it sure makes for an entertaining behind-the-scenes look. You can see the end of that crazy interaction along with the many other unexpected moments in Bad Trip, now on Netflix.