The Real Reason Jasika Nicole Left The Good Doctor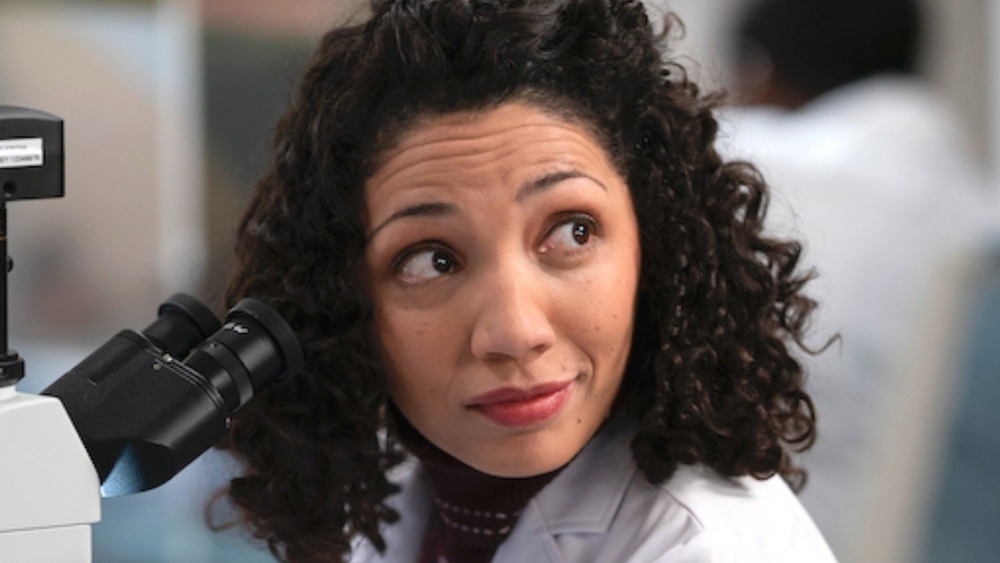 ABC
The Good Doctor has been a notable success for ABC over the past few years. Based on a 2013 South Korean TV series, the ABC medical drama takes place at a hospital in San Jose, California, and follows the ongoing struggles and successes of a young autistic man with Savant syndrome as he works as a doctor there. Due to its hospital setting, The Good Doctor features a wide cast of supporting characters, many of whom happen to be either other doctors or personnel working alongside the show's lead, Dr. Shaun Murphy (Freddie Highmore).
The Good Doctor is currently in the midst of airing its fourth season on ABC and picked up from where its third season left off in a variety of interesting ways. However, one beloved character has been noticeably absent from the entirety of the show's fourth season — much to the disappointment of Good Doctor fans everywhere. The character, in question, is none other than Jasika Nicole's Dr. Carly Lever, who hasn't appeared on the show since its third season. Fans may be surprised to learn exactly why Nicole's character exited the series last year.
The explanation for Jasika Nicole's exit from The Good Doctor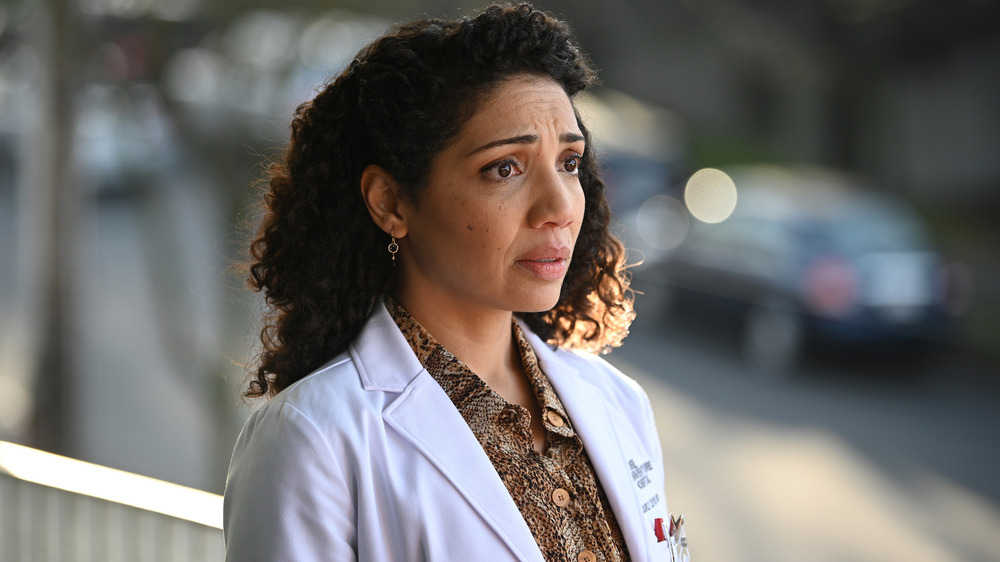 ABC
While there has been no explicit reason given for why the creative team behind The Good Doctor decided to write off Jasika Nicole's Dr. Carly Lever, it's likely that the character's exit had to do with her storyline in the show itself. Carly's presence on The Good Doctor really grew throughout its third season, once she and Freddie Highmore's Shaun finally began officially dating. However, their relationship came to an abrupt end during the tail end of The Good Doctor season 3, when Carly realized that Shaun was still harboring feelings for Paige Spara's Lea.
With that in mind, it seems most likely that Carly's Good Doctor exit happened because the show's writers had no other ideas for her character after her breakup with Shaun. That will no doubt come as disappointing news to fans of the character, especially after Nicole expressed interest in seeing Carly's story grow and expand beyond just her relationship with Shaun. Unfortunately, it looks like that was never in the cards for the character, although, there's always the chance Carly could come back at some point down the line. Yet, since there's no guarantee that Nicole will ever appear again on The Good Doctor, for the time being it looks like fans will just have to make due with the characters that are still around.