The Suicide Squad Trailer Is Finally Here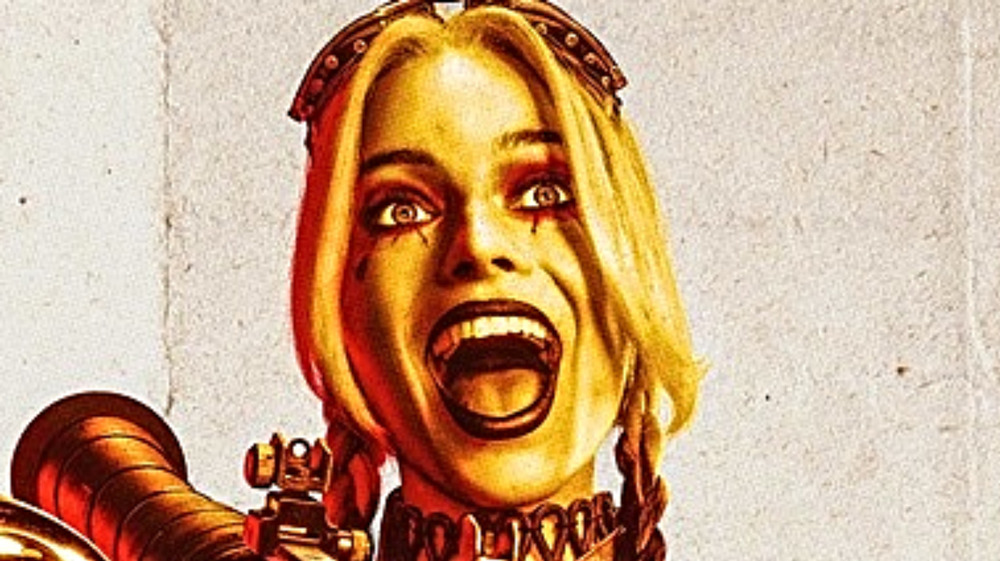 Warner Bros. Pictures (via James Gunn/Twitter)
If you click a link and buy a product or service from a merchant, we may be paid an affiliate commission.
If you just felt the earth shake beneath your feet or heard in the distance someone shrieking about a guy called "Polka-Dot Man" and how "adorable King Shark is," you aren't experiencing the beginning of the end times or the world shifting into an alternate reality. You're merely alive in the same moment that Warner Bros. unleashed the red-band trailer for writer-director James Gunn's The Suicide Squad. The footage (which is age-restricted on YouTube) dropped online on Friday, March 26, and promptly set the internet on fire.
A follow-up but not a sequel to David Ayer's Suicide Squad from 2016, The Suicide Squad brings back a number of familiar faces and tosses even more fresh ones into the fold. Returning Suicide Squad crew members are Harley Quinn (Margot Robbie), Rick Flag (Joel Kinnaman), and Captain Boomerang (Jai Courtney). Task Force X mastermind Amanda Waller (Viola Davis) is along for the ride as well. Newbies we'll meet are Bloodsport (Idris Elba), Peacemaker (John Cena), Sol Soria (Alice Braga), Thinker (Peter Capaldi), Savant (Michael Rooker), the aforementioned Polka-Dot Man (David Dastmalchian), Ratcatcher 2 (Daniela Melchior), Blackguard (Pete Davidson), Mongal (Mayling Ng), T.D.K. (Nathan Fillion), Javelin (Flula Borg), and Weasel (Sean Gunn). There's also King Shark (voiced by Sylvester Stallone) and a yet-unnamed character portrayed by Taika Waititi.
Together, the much-expanded Suicide Squad will head to the fictional island of Corto Maltese to "destroy a Nazi-era prison and laboratory named Jotunheim, where political prisoners were held and experimentations took place," according to producer Peter Safran (via Syfy).
By many fans' estimations, the first full-length trailer for The Suicide Squad – following after the roll-call-style teaser that introduced the film's new characters – exceeded expectations. Everyone appears totally hyped for the movie, and it's not hard to see why.
The Suicide Squad is a James Gunn vision through and through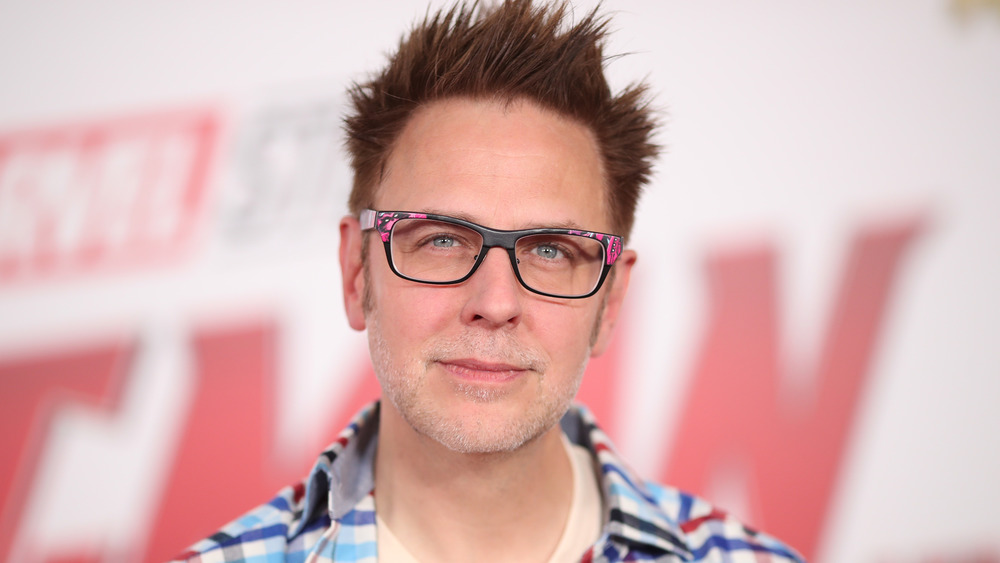 Christopher Polk/Getty Images
Not all superhero movies and comic book adaptations are made equally, and James Gunn knows that. The filmmaker made himself a household name amongst the nerds of the world through his work in the Marvel Cinematic Universe, bringing characters who were relatively obscure in the comics into the limelight. Now, Gunn's Guardians of the Galaxy are beloved MCU mainstays, and his two Guardians movies usually sit high on lists ranking the Marvel films worst to best. 
With his creative talents in mind, countless people were thrilled to hear that Warner Bros. and DC had tapped Gunn to write The Suicide Squad. (This happened in October 2018, three months after Disney fired Gunn from Guardians of the Galaxy Vol. 3 and before the company re-hired him.) It wasn't long before Gunn's responsibilities grew to include directing as well, making it clear that Warner Bros. and DC trusted Gunn's talents and believed in his vision for the movie.
According to Gunn himself, the studio executives granted him almost limitless freedom to do with The Suicide Squad whatever he felt was right. In early February 2021, Gunn answered a fan on Twitter who asked how much of the film would be what he wanted. The answer Gunn gave is heartening: "#TheSuicideSquad is fully finished and cut and I made every single choice and they never once even slightly interfered. They gave very few notes – they were usually good and minor and I took them if I wanted to and didn't if I didn't want to. Warners was creatively amazing."
One look at the trailer for The Suicide Squad proves Gunn's words true — a good thing for the filmmaker, but also a bad thing for fans who now must endure an agonizing wait until August 6 when the movie debuts in theaters and on HBO Max. Will the wait be worth it? Oh, you already know the answer.