The Bridgerton Couple That Makes The Least Sense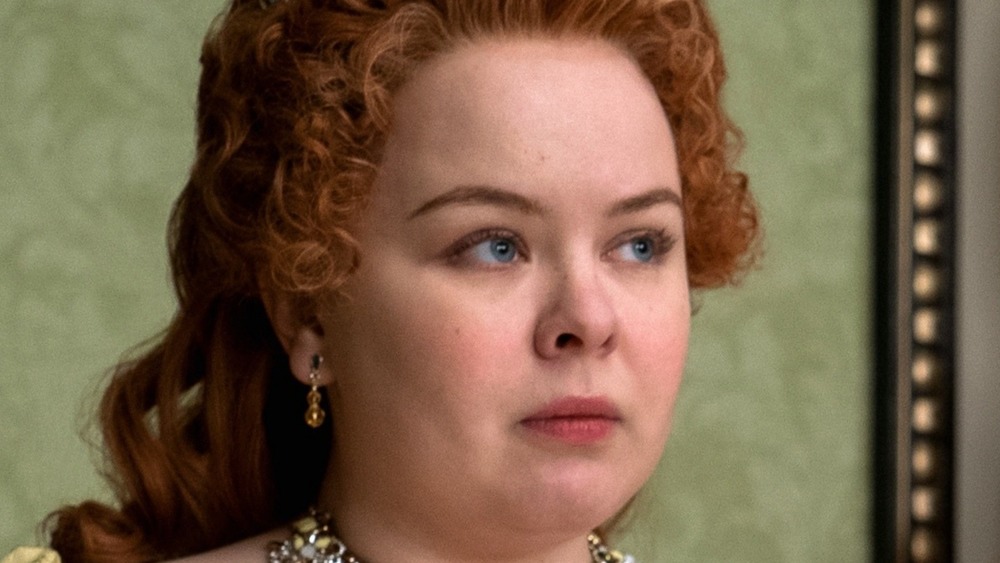 Netflix
The Netflix series Bridgerton is a romantic romp through Regency era England that had fans bingeing all eight episodes of the first season as greedily as London society gobbled up gossip from the anonymous Lady Whistledown. The series is based on the novels of Julia Quinn and produced by Shonda Rhimes, a name that fans have already come to know well for her addictive and captivating television. When it was announced that the show had been renewed for a second season, fans jumped for joy at the prospect of seeing more of their favorite characters.
While the first season of Bridgerton mainly focused on the romance between Daphne Bridgerton (Phoebe Dynevor) and Duke Simon Bassett (Rege-Jean Page), the show also featured a number of other romantic pairings for fans to either root for or against. Viewers sympathized especially for Penelope Featherington (Nicola Coughlan), whose unrequited love for Colin Bridgerton (Luke Newton) is seemingly ill-fated, and yet the undeniable sparks between the two give them hope. Another couple, however, just doesn't make sense for viewers — and it doesn't help that one of them is not the most endearing character.
Anthony and Siena's forbidden romance in Bridgerton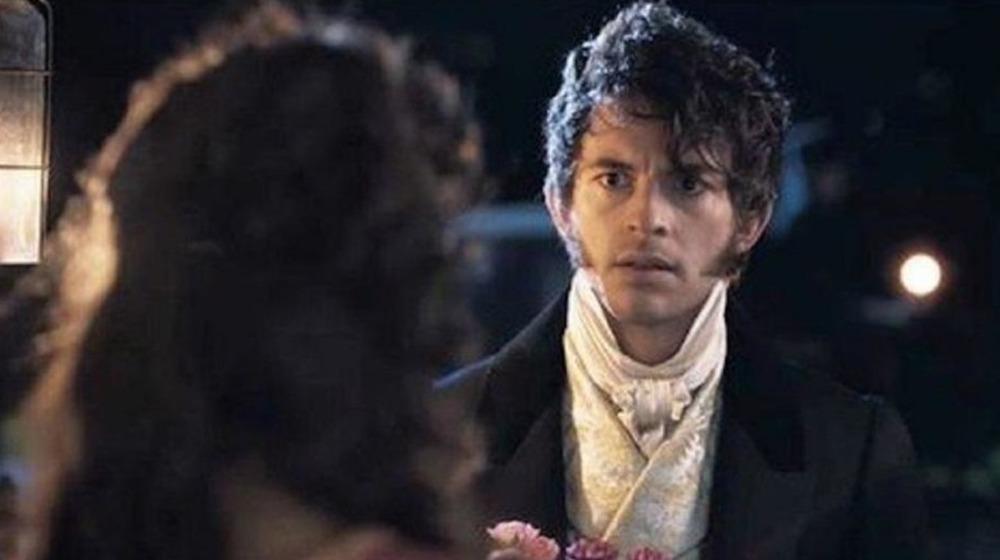 Netflix
Anthony (Jonathan Bailey) is the eldest son of the Bridgerton family, and the reluctant heir of the household responsibilities. From the first scene in which he appears, it's clear that he's a bit of a cad — after all, his introduction shows him having sex with a woman against a tree instead of helping his family get ready for Daphne's big debut. Although this alone doesn't fully incriminate him, Anthony's later actions prove that his motives are often driven by his own selfish desires.
The eldest Bridgerton son has demonstrated more than once that he has very little concern for the feelings of others. He tries to force his sister Daphne to marry a terrible man in spite of her objections, and then tries to kill the man she does want in an illegal duel — a man who also happens to be his best friend. As for his own love life, instead of trying to find someone to have a meaningful relationship with, Anthony has chosen to engage in an doomed affair.
The woman in question is Siena Rosso (Sabrina Bartlett), a singer. The relationship between Siena and Anthony is turbulent and steamy, but even their forbidden romance isn't enough to keep the fans interested. Anthony is constantly leading Siena on only to let her down again, and his indecision is infuriating not only for his lover, but for audiences as well. Even when Anthony promises to run away with Siena and give up his role of Viscount, she ultimately has had enough of his waffling and tells him to let her go for good.
It's difficult to say for certain whether or not the series will continue Anthony and Siena's relationship in season 2 of Bridgerton, but if the fans have anything to say about it, then it would probably be best for the ill-fated couple to move on.  
You can stream Bridgerton now on Netflix.