The Jon Favreau Dramedy Hidden Gem You Need To Watch On Netflix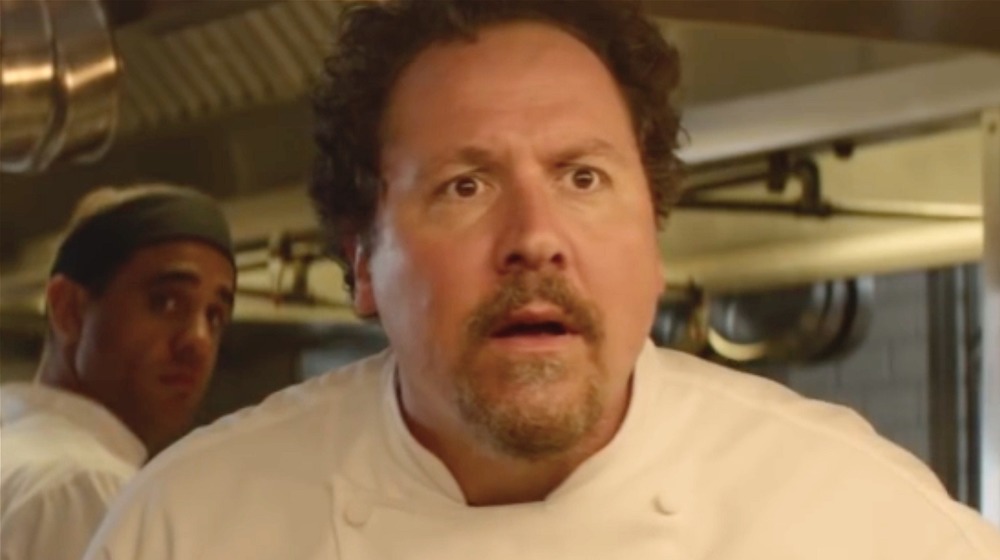 Open Road Films
When you need a pick-me-up on a bad day, many people turn to one of the most comforting forms of entertainment: shows about cooking and food. Whether it's a competition like The Great British Bake Off — which has developed a cult following in recent years — a travel show like No Reservations led by the late Anthony Bourdain, or a cutthroat, winner-take-all competition like Chopped, watching talented people create beautiful delicacies or following along as someone travels the world to eat the planet's finest foods can be incredibly soothing.
Though comfort food narratives like these are usually confined to the small screen, director, writer, and actor Jon Favreau — known for everything from 1996's Swingers to his appearances in the Marvel Cinematic Universe to a little show called The Mandalorian — brought this concept to the big screen in 2014 with Chef, a sweet story focused on bonding through cooking and eating. Luckily, Chef is available right now on one of the industry's biggest streaming systems; here's why you should check out Jon Favreau's dramedy hidden gem, Chef, on Netflix today.
Chef is a dramatic yet sweet story about relationships, cooking, and great food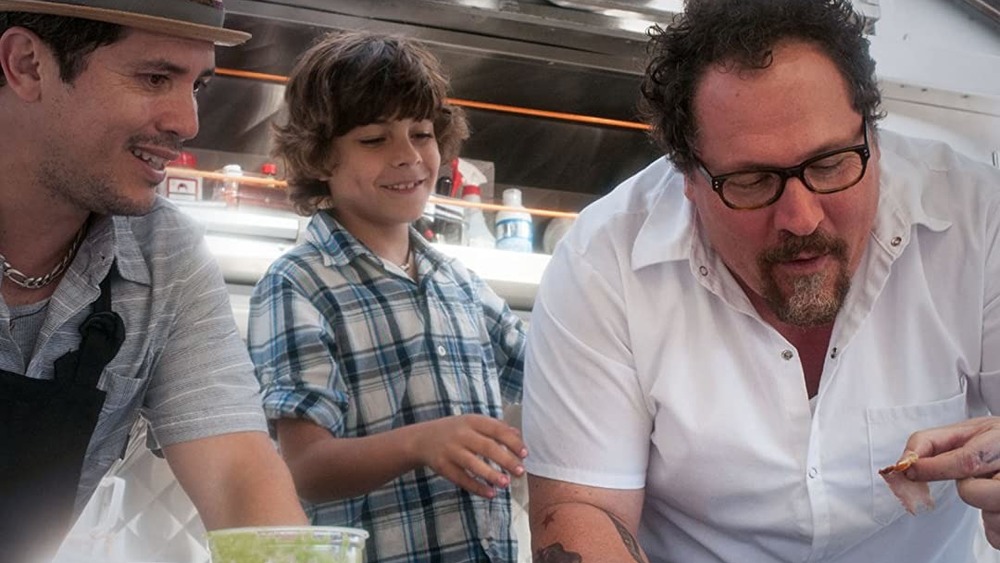 Open Road Films
As Chef opens, Carl Casper (Favreau) is a successful chef at a high-end French restaurant in Los Angeles, balancing his career with his relationships with hostess Molly (Favreau's MCU cohort Scarlett Johansson), his preteen son Percy (Emjay Anthony), his ex-wife Inez (Sofia Vergara), and his difficult boss Riva (Dustin Hoffman). After a confrontation involving Riva and snooty food critic Ramsey Michel (Oliver Platt), a clip of Carl losing his temper at the restaurant goes viral, threatening to end his career.
However, everything turns around when Inez, her ex-husband Marvin (MCU stalwart Robert Downey Jr. in a small role), and Carl's coworker Martin (John Leguizamo) help Carl rejuvenate his career with a trip to Miami — which rekindles Carl's love for Cuban cuisine — and a food truck that he builds from the ground up. Eventually, through the food truck, Carl turns his career around, wins Inez back, and even forms a stronger bond with Percy.
Between the feel-good comeback story and the delicious, mouthwatering scenes featuring everything from spaghetti aglio e olio to Cubanos, Chef is a good time for the entire family, and it'll definitely make you feel better if you're having a down day. Better yet, if you loved the world of Chef, a new Netflix series can take you behind the scenes of this sweet, heartfelt movie.
The Chef Show on Netflix continues the story in real life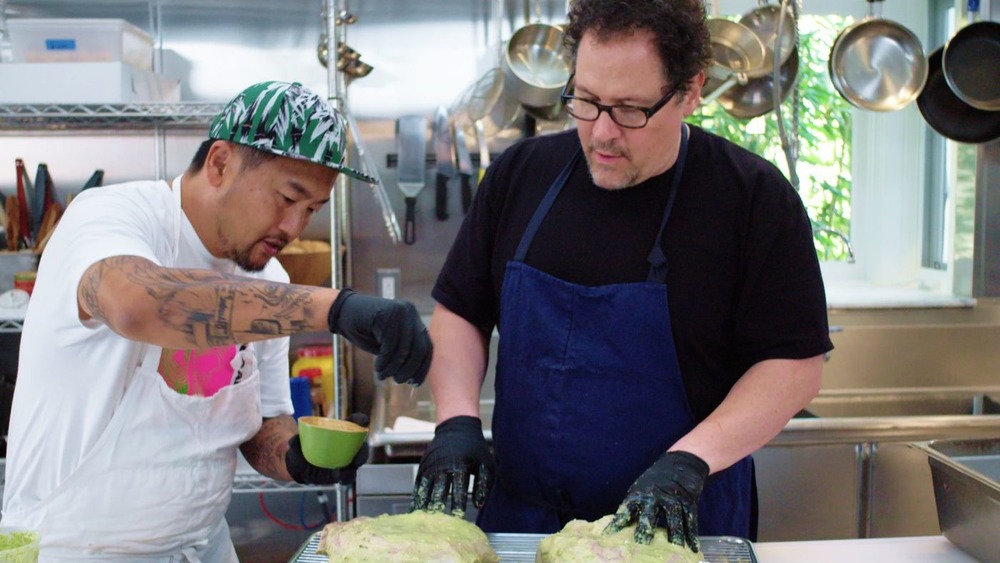 Netflix
Rather than making an outright sequel to Chef, Favreau and his friend Roy Choi — an acclaimed chef who worked with Favreau to teach him knife skills and other techniques on the set of Chef — created an entirely new concept: the documentary The Chef Show, which found a home on Netflix. Whether they're remaking recipes from the film itself, slurping oysters with the Avengers in Atlanta, reminding Gwyneth Paltrow that she appeared in Spider-Man: Homecoming, or traveling to new restaurants to learn techniques from other chefs, The Chef Show is a delight from beginning to end, whether you're a whiz in the kitchen or a novice cook. (Plus, as a bonus, audiences get to see that Favreau, in the wake of Chef, has become a pretty talented cook in his own right.)
"It started off very organically," Favreau told Eater in 2019 when asked how The Chef Show came together. "After we were done working together and the film came out, we did a lot of promotion and remained friends, but we never really cooked together anymore, because Roy's busy cooking all day. And then there was a lot of talk about, 'Hey, do you want to do a sequel?' I didn't want to do a sequel, because I felt like the story sat the way it should, and I didn't want to do another movie. But the idea of cooking and sharing an experience with Roy, that was something interesting to me."
Both Chef and multiple seasons of The Chef Show, which is ongoing, are available to stream on Netflix now.