Robert Downey Jr. Gives Fans A Shred Of Hope That He Could Return To The MCU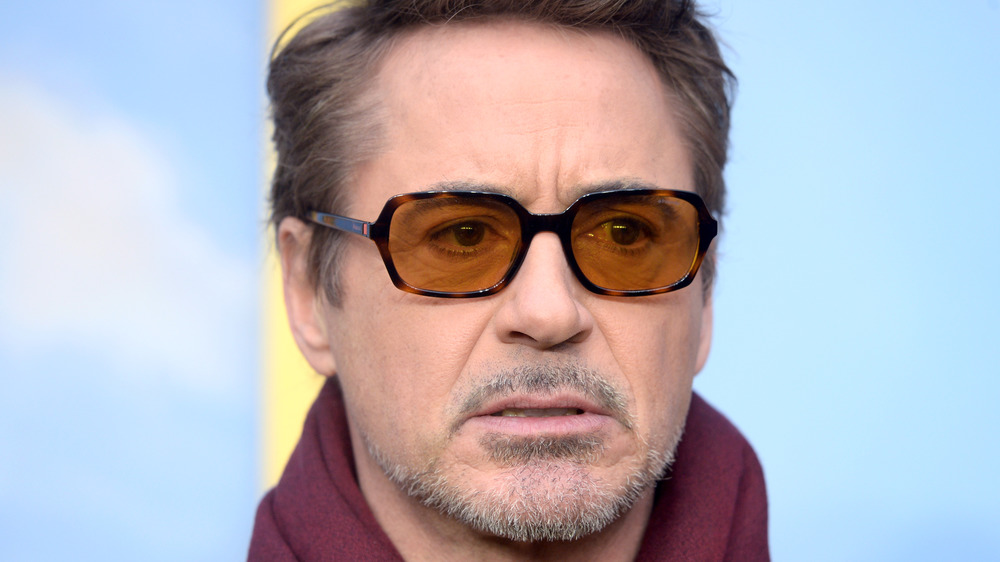 Dave J Hogan/Getty Images
The Marvel Universe has given its fans a plethora of badass movies to watch and rewatch on Disney+, but it's hard to compare anything to the Iron Man franchise. Sure, all of the other Avengers are cool and unique in their own way, but there's nothing quite like Tony Stark (Robert Downey Jr.) and his brilliantly made world.
Spoiler Alert! Fans will recall the heartbreaking moment in Avengers: Endgame when Stark sacrificed himself to save the universe and bring back the billions of people who vanished. He wished Thanos and his thugs out of existence but had to die in order to make it happen. There will never be a more devastating scene than seeing Peter Parker (Tom Holland) mourning his death while Pepper Potters (Gwyneth Paltrow) tells Stark "he can rest now." Even though Downey Jr. didn't exactly say he'd come back to the Marvel Universe reprising his old role, he did recently give fans a shred of hope.
How credible is that shred of hope?
Albert L. Ortega/Getty Images
In an interview with British GQ, Robert Downey Jr. joined Holland to talk shop about shooting their first scenes in Captain America: Civil War. After Downey Jr. used his quirky explanation on beekeeping and going down a K-hole, he was asked if he would ever join the MCU again. His answer: "Well... I have alighted, for now. Real world to save. But never say never." 
So what does this mean? Well, probably what he means: that there are no plans ... for now. Downey Jr. was a huge presence in the MCU, but he's also a sought-after actor in other avenues, as well. He wrapped up Dolittle in 2020, and All-Star Weekend and Sherlock Holmes 3 are in production.
Downey Jr. is a force to be reckoned with, but he's pleasant at the same time. He also has a mysterious air about him, which means that fans probably won't see confirmation of any shred of hope of Downey Jr. reappearing in the MCU until Disney wants it to happen. Who knows if there will be a prequel or an appearance in another universe under the Marvel umbrella — fans can only hope they will see more of Tony Stark and his overconfident sass.