The Chef Show Season 5 - What We Know So Far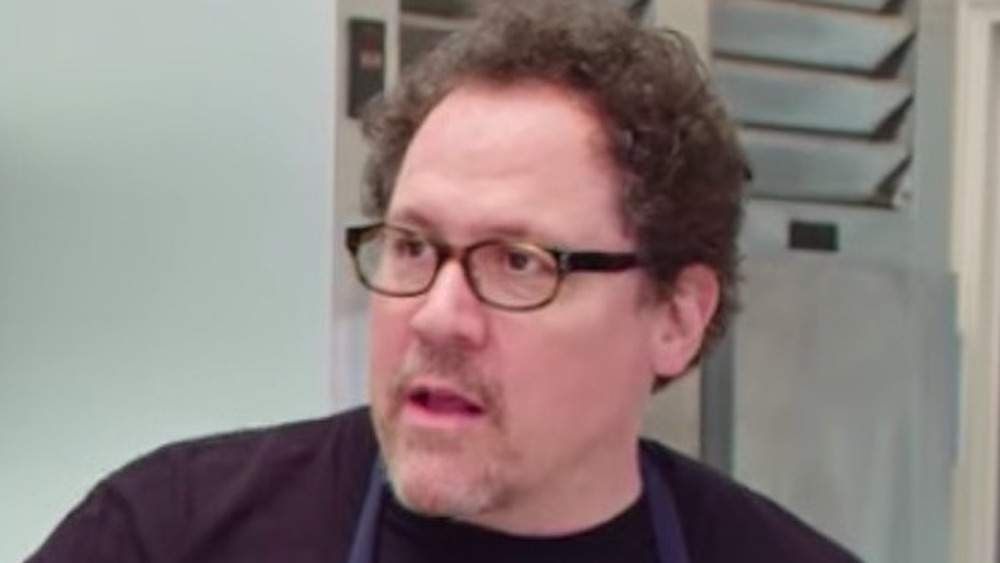 Netflix
Some may not be aware that actor and director Jon Favreau, well known for films such as Elf, Iron Man, and the recent Disney remakes of The Lion King and The Jungle Book, has a documentary cooking show. It's called The Chef Show and is somewhat of a followup to his 2014 film, Chef, which Favreau wrote, directed, and starred in.
A Netflix original that Favreau also directs, The Chef Show is presented by Favreau and award-winning chef Roy Choi, who served as a producer on Chef. The two of them experiment with new recipes and techniques, visit with various chefs and restaurants around the country, and host familiar faces for their endeavors.
The first volume of the first season came out in June 2019, with two more volumes of the season following in September 2019 and February 2020, respectively. The second season's first volume came out in September 2020. Here's what we know so far about the next volume — part 5 of the series.
When will part 5 be released?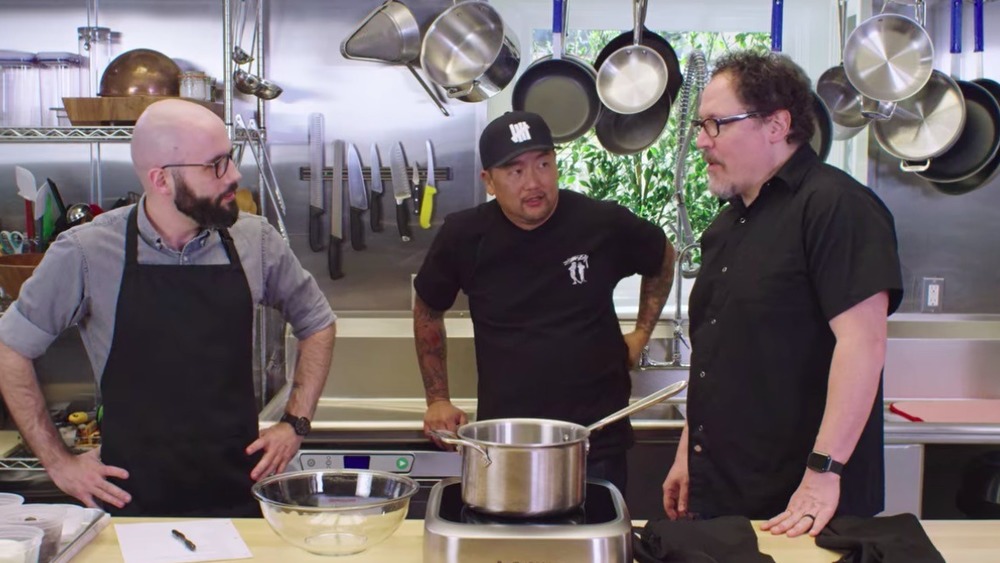 Netflix
As of now, a part 5 of The Chef Show has not yet been confirmed by Netflix. The first season was split into three volumes and the latest release is labeled as the first volume of the second season. Going off of the precedent set by season 1, the next part to be released will likely be season 2 – volume 2.
Considering that the latest iteration is labeled as "volume 1," it seems likely that Favreau and Choi at least have plans to continue with the series, meaning that the fate of the show is up to Netflix's decision to renew or not to renew.
The latest volume was released last September, which hopefully means fans will be receiving an update sometime soon about the future of the show. Granted, COVID-19 has impacted just about every film and television production and may very well have something to do with the delay in any news on a confirmed next volume.
Who will host part 5?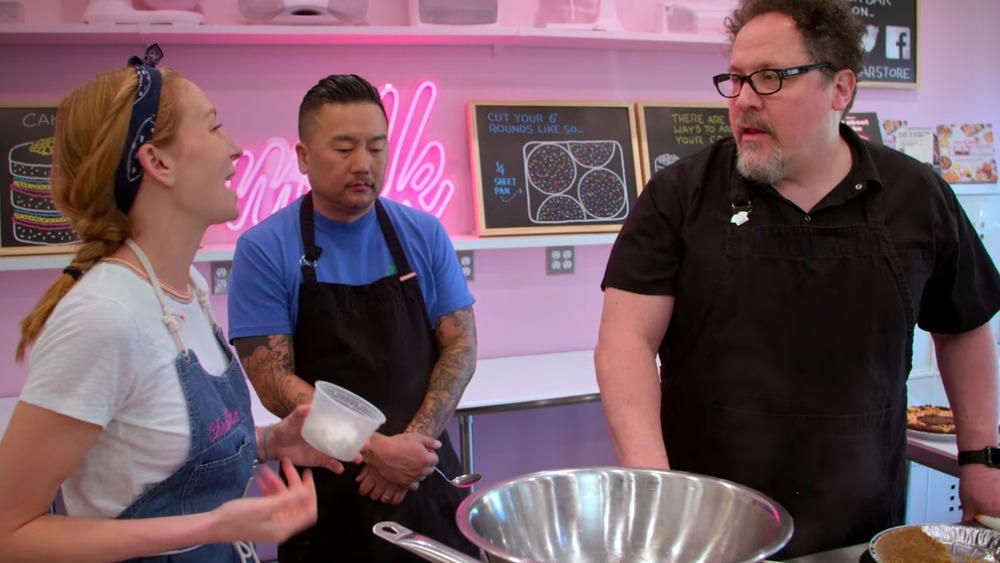 Netflix
The first four parts already released are hosted by Jon Favreau and Roy Choi. Since the show was created by and is consistently directed by Favreau, it's highly unlikely that another season would continue on without him at the forefront. Similarly, Choi has played a very prominent role right alongside Favreau — and presents the much-needed professional chef perspective that is part of what makes this show work so well — so it's almost just as unlikely that the next volume would be lacking Choi. Favreau has also spoken publicly about his friendship with Choi, truly cementing this project as something that exists for and by both of them.
In July 2019, Favreau told Variety, "I got so much, so fulfilled out of Chef and, and I didn't want to give up on that part of my life and my career and the relationship with Roy." He saw The Chef Show as a way to continue his cooking hobby and continue working professionally with Choi.
Who will the guest stars be in part 5?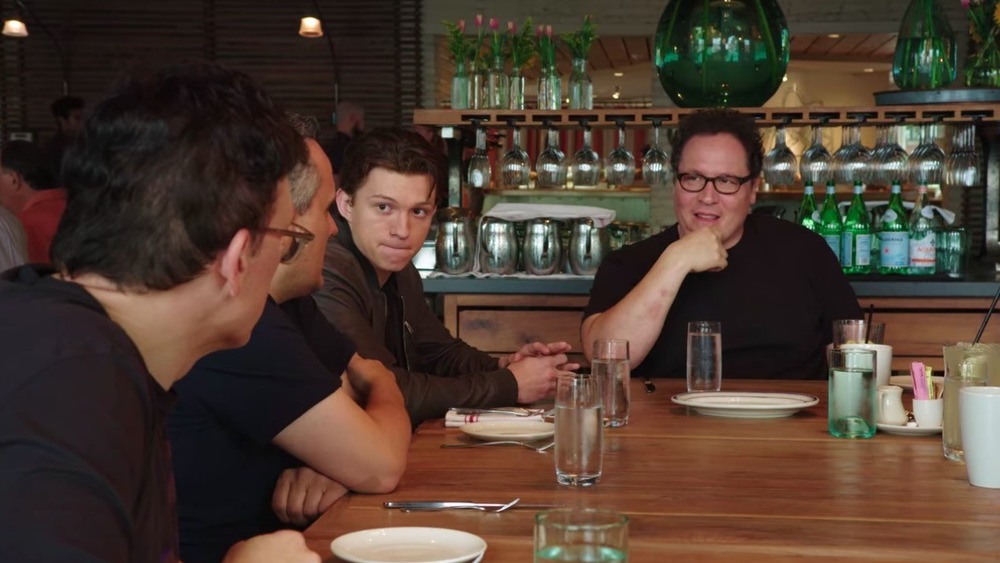 Netflix
Since the next volume has not been confirmed yet, there is currently no information on who could show up as a guest star in the next set of episodes.
So far, the guests have struck a good balance between Hollywood stars and celebrities of the food industry, including chefs and restaurant owners. The very first episode featured actress Gwyneth Paltrow — who Favreau has directed before in the Iron Man films — and comedian Bill Burr. More MCU actors showed up in the first season, including Tom Holland and Robert Downey, Jr. Other Hollywood celebrities have included Seth Rogen, Sam Raimi, and the Russo brothers.
When it comes to the culinary world, the most recent volume had episodes featuring chef Christina Tosi, founder of Milk Bar in Los Angeles, and chefs Chad Robertson and Chris Bianco of another L.A. restaurant location, Tartine. Other chefs previously featured on the show include Spencer Gomez, Wolfgang Puck, and Evan Kleiman.
Another volume will no doubt produce a list of stars and chefs just as exciting as we've seen already.