Scarlett Johansson Wasn't The First Choice To Play Black Widow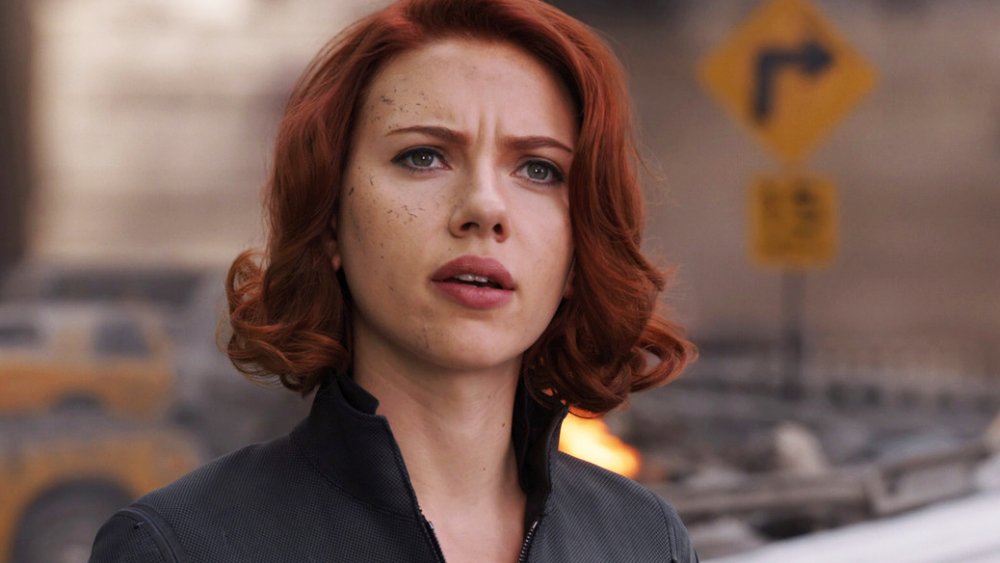 Disney/Marvel Studios
Ah, what might have been.
Although it's nearly impossible to imagine anyone else in the role, Scarlett Johansson revealed in a recent interview with Parade that she wasn't the first choice to fill the part of Natasha Romanoff, a.k.a. Black Widow, in the Marvel Cinematic Universe. During discussions between Johansson and Iron Man 2 director Jon Favreau, there was already another actress lined up to take the part: Emily Blunt, who eventually bowed out over scheduling conflicts.
According to Johansson, she met with Favreau simply because she was keen to work with the amiable director, but at that time, Blunt was already the top pick to play Black Widow, first introduced to the MCU through Iron Man 2. Johansson told Parade that she left the meeting hoping that Favreau might keep her in mind for Black Widow if Blunt ended up dropping from the project.
"I was really excited to work with him, so I said, 'If [Blunt] doesn't work out, I'm an actor for hire, so call me anytime," she remembered, going on to say that she was pleasantly surprised when she got the news that the role had been vacated. "The best call you can receive is after you are rejected for something and then you get it," Johansson said. "You appreciate it more. I've basically made a career out of being second choice."
The actress admitted that she didn't know whether audiences were in love with her interpretation of Romanoff, even after Iron Man 2 became a hit. While shooting the iconic "hero shot" during the Battle of New York in 2012's The Avengers, though, she realized that something special was happening. "We were all thinking, 'This is crazy!'" said Johansson. "Because these worlds were coming together. We're still processing how much of an impact these movies have had."
Emily Blunt had no choice but to pass on the role of Black Widow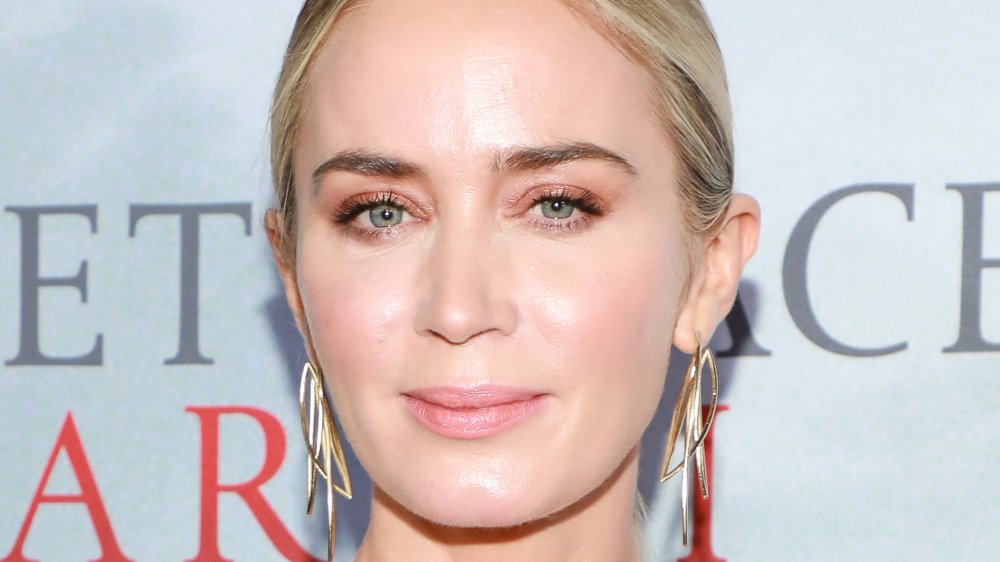 Jason Mendez/Getty Images
As it turns out, Marvel didn't pass over Blunt for the role, nor did the actress turn it down outright. The reason for her stepping away basically came down to the whims of Fox Studios, with which Blunt had an existing contract due to her appearance in the 2006 film The Devil Wears Prada.
That contract contained an option mandating Blunt to appear in another project of its choosing, which the studio could exercise at any time. The actress ended up missing out on the MCU because Fox waited... and waited... and waited to exercise that option (via Vulture). The studio finally called her into action for the 2010 Jack Black vehicle Gulliver's Travels, which underperformed at the box office and was positively shredded by critics.
Speaking with Vulture in 2012, though, Blunt didn't seem to have any regrets — but was holding out hope that one day, the right superhero role would present itself. "I didn't do the other ones because the part wasn't very good or the timing wasn't right, but I'm open to any kind of genre if the part is great and fun and different and a challenge in some way," she said. "I would love to do a comic-book movie or a science-fiction film that would scare the bejesus out of me."
Of course, since that interview, she's done the hit sci-fi films Looper and Edge of Tomorrow. Blunt also finally had the above-mentioned "bejesus" scared out of her in A Quiet Place, directed by and starring her real-life husband John Krasinski. As for that plum comic book movie role, hey, it could be right around the corner — if those Fantastic Four casting rumors are to be believed.
Could Emily Blunt land an MCU role in the future?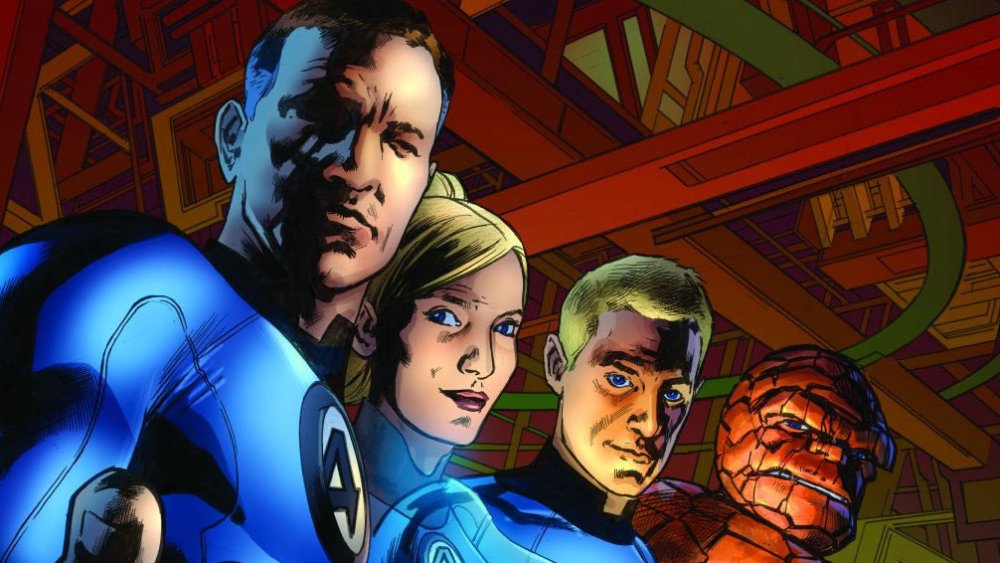 Bryan Hitch/Marvel Comics
In a strange bit of serendipity, the latest casting rumors surrounding Blunt and the MCU materialized after Marvel parent company Disney acquired the film and television assets of 21st Century Fox, whose contract with Blunt kept her away from the franchise all those years ago. Soon after the acquisition, which returned to Marvel the film rights to the X-Men and Fantastic Four, the internet began to lobby heavily for Blunt and Krasinski to play the husband-and-wife team at the center of Marvel's First Family: Reed Richards, a.k.a. Mister Fantastic, and Sue Storm, a.k.a. The Invisible Woman.
Asked about the rumor that he was being eyed for the role by Marvel, Krasinski professed ignorance while simultaneously dumping fuel on the fire. "I would love to be in the Marvel universe. I love those movies because they're fun, but I also think they're really well done," Krasinski told Total Film (via GamesRadar). "And certainly a lot of my friends are in those movies. I have no idea what [Marvel] are thinking. But if they are considering me for Mr. Fantastic, continue to consider me, because I would love it."
Informed of Krasinski's comments by Den of Geek, Blunt was decidedly coy. "Who knows," the actress said with a laugh. "It's all hypothetical fan-casting. Until it's real, I don't even think about it."
Nothing is confirmed as of yet, but it would be surprising if Marvel brass haven't at least thought about casting Krasinski and Blunt as Richards and Storm. Hopefully, the duo will be getting their official invite to the MCU party soon. You know what they say: better late than never.