Arvid From Head Of The Class Reveals The Surprising Reasons Behind His Favorite Episodes - Exclusive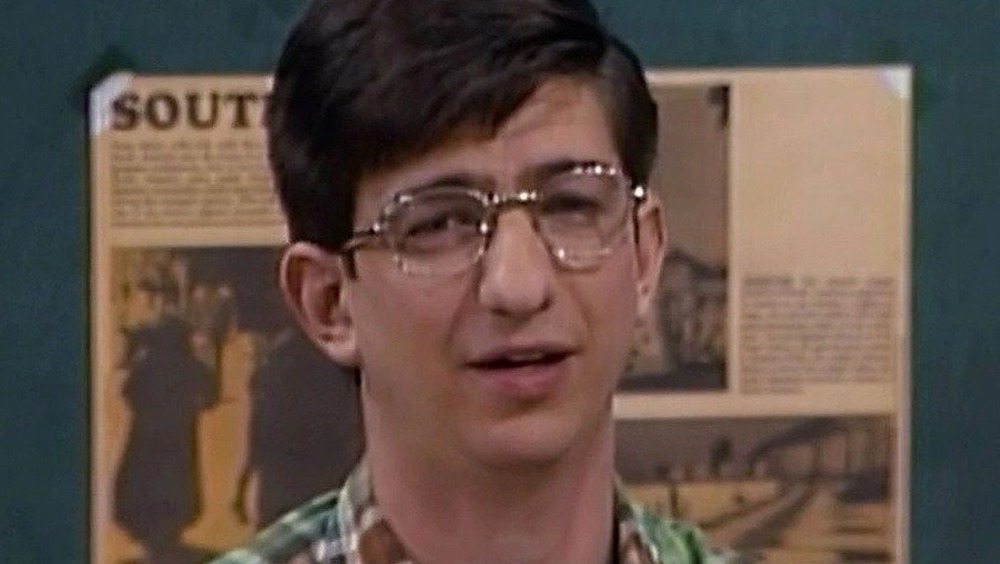 Warner Bros. Television Distribution
If you click a link and buy a product or service from a merchant, we may be paid an affiliate commission.
Head of the Class is one of the more fondly remembered sitcoms of the late 1980s and early '90s. The show has seen a recent resurgence of interest due to the announcement of a series reboot as well as the availability of the entire, original, five-season run on HBO Max. But are there other reasons why the show, which ran on ABC from 1986 to 1991 , has endured. In addition to the program taking a different, less stereotypical approach to high school life — making its students smart, ambitious and focused on their education — it featured a line-up of distinctive characters portrayed by equally memorable actors. One of those characters was Arvid Engen, who, on the surface, embodied the typical "nerd" archetype, but, as played by actor-comedian Dan Frischman, was a thoughtful character with many more layers to him than expected.
"It was an intelligent show," Frischman tells Looper now when asked about the enduring appeal of Head of the Class. "Certainly sometimes we would head into the silly and the farcical, but the main stories were usually something that resonated intellectually."
Frischman's favorite episode touched on a sensitive topic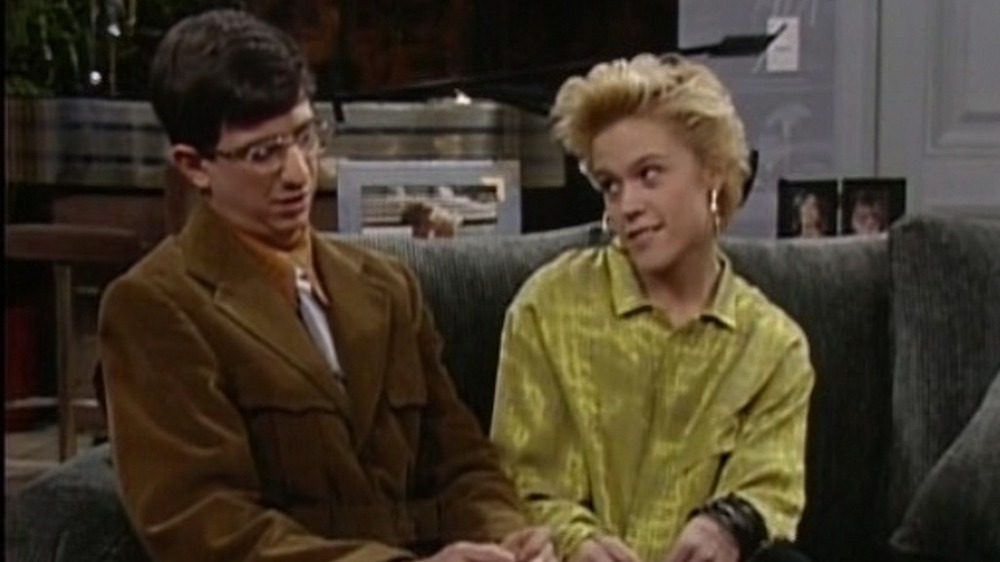 Warner Bros. Television Distribution
Arvid was always one of the most prominently featured characters on Head of the Class, but he really got to shine in two episodes that Frischman tells Looper are among his favorites of the 114 produced. "One was called 'Arvid's Sure Thing,' which guest starred Christine Elise as kind of the class floozy who decides that Arvid is going to be her man of the week — and she lets him know it," Frischman explains. "So Arvid gets really nervous, and he knows what's going to happen when he goes to her parents' apartment. Her parents, of course, are out for the weekend."
While some of the other boys in the class are — perhaps typical for even gifted male students — enthusiastic to hear about Arvid's upcoming encounter with school "bad girl" Rhonda, Arvid wrestles with the idea of having sex with someone without having a real relationship with that person. "I get to do the classic buying-the-condoms scene in a pharmacy," says Frischman, whose performance makes Arvid's struggle with his conscience palpable while also retaining the show's humor.
In the end, Arvid goes to Rhonda's apartment, but even though she is willing to take things all the way, Arvid doesn't go through with it — they end up talking instead and making a real connection that doesn't involve instant physical gratification. "That was my favorite because I also had a nice long scene with Christine, who was immediately a terrific actress to work with," says Frischman. The episode itself is an example of a more thoughtful than usual approach to the tricky subject of teen sexuality.
Frischman's other standout episode featured a classic musical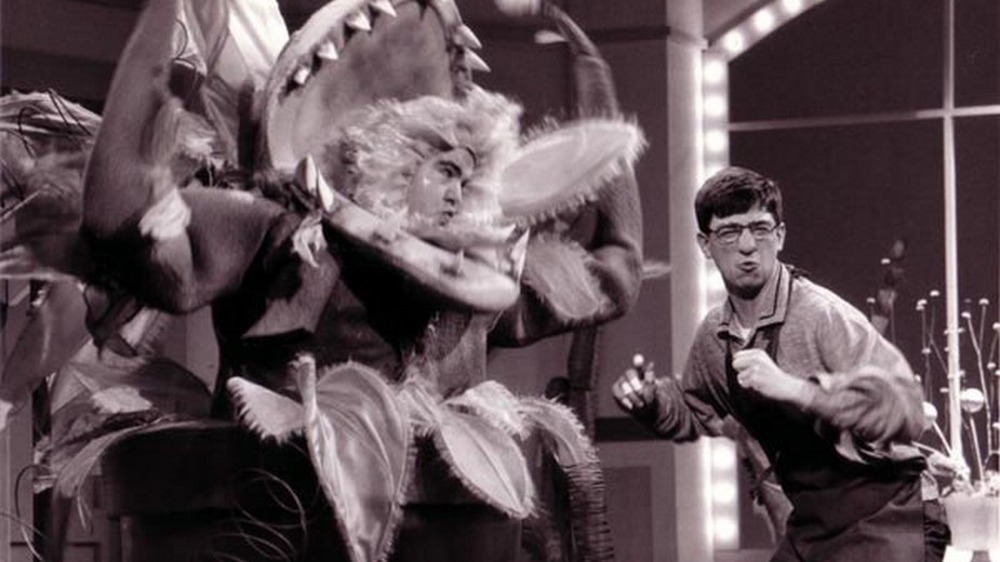 Warner Bros. Television Distribution
Taking the opposite approach from "Arvid's Sure Thing" is Frischman's other favorite, the two-part "Little Shop 'Til You Drop," in which history teacher Charlie Moore (Howard Hesseman) directs the class in a production of Little Shop of Horrors. Arvid is cast as the play's lead, the nerdy Seymour, and Frischman tells Looper that fiction and reality blurred together in this case. "It had been a dream of mine to play Seymour and in fact I had auditioned for the original Los Angeles production of Little Shop and was told through my agent that I was too young for the part," he recalls. "But then there I was on television doing almost the whole show and for as many people — maybe a close second to the number of people who saw the movie. That was particularly exciting."
In addition to playing his dream role, Frischman — in a sheer bit of lucky timing — got to meet Rick Moranis, the actor who played Seymour in the film version of the cult classic musical. "When we were doing the pre-record for the show at the Warner Bros. music studio, there was a knock at the studio door," he says. "Rick Moranis came in with Harold Ramis because they were walking by and heard me singing 'Suddenly Seymour.' They were doing Ghostbusters 2 and they were walking by and they had to see what was going on. So I got to meet him and joke around with him while I was recording his song."
Both "Arvid's Sure Thing" and "Little Shop 'Til You Drop" are from the third season of Head of the Class, which can be seen on HBO Max.