The Real Reason Rick Moranis Left Hollywood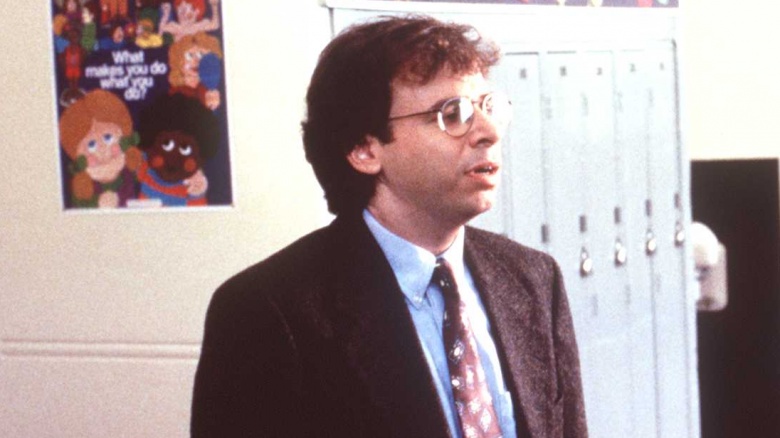 Getty Images
Between Ghostbusters, Spaceballs and Honey, I Shrunk the Kids, Rick Moranis earned his status one of the great comedy icons of the 1980s. Sadly, the actor has since stepped away from the camera, leaving us to wonder exactly what happened.
His wife passed away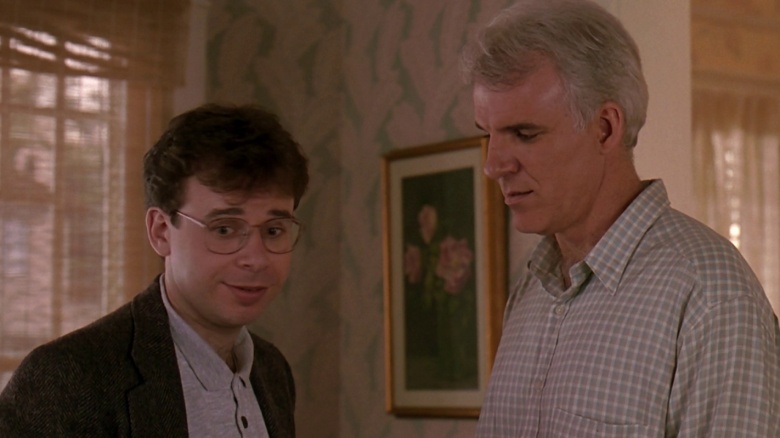 Paramount Pictures
Moranis stopped appearing in live-action movies after his wife, Ann, died of breast cancer in 1997. Immediately after, he shifted his focus to raising their two children, and in the rare interviews he's given over the 18 years since, Moranis has remained nonchalant about his decision to become a stay-at-home-dad. "I took a break, which turned into a longer break," he told The Hollywood Reporter in 2015. Fiercely protective of his children, he won't even reveal their names to the press.
For him, trading Hollywood for parenthood wasn't unusual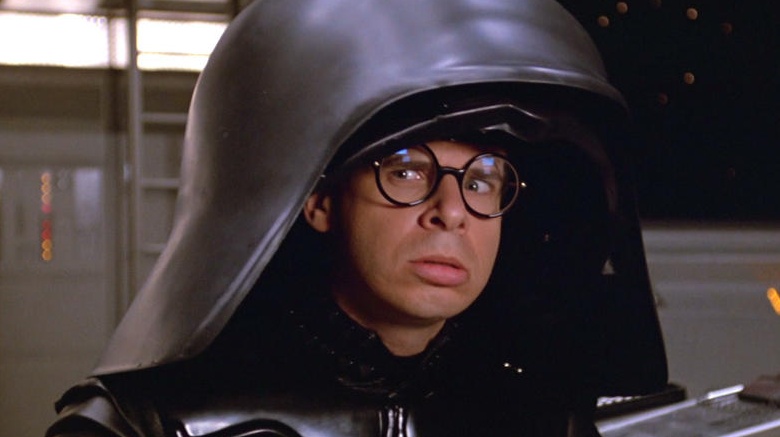 MGM
These days, giving up a multi-million-dollar movie career at its peak might seem like a crazy idea. But when he made his decision to leave Hollywood, Moranis didn't think he was doing anything out of the norm.
"Stuff happens to people everyday, and they make adjustments to their lives for all kinds of reasons," he said on the Bullseye with Jesse Thorn podcast (via Uproxx) in 2013. "There was nothing unusual about what happened or what I did."
In fact, he thinks people only paid attention because he was famous. "The decision in my case to become a stay-at-home-dad, which people do all the time, I guess wouldn't have meant as much to people if I had had a very simple kind of make-a-living existence ... But because I came from celebrity and fame and what was the peak of a career, that was intriguing to people. To me, it wasn't that. I didn't have anything to do with that. It was work, and it was just time to make an adjustment."
He didn't lose his creative mojo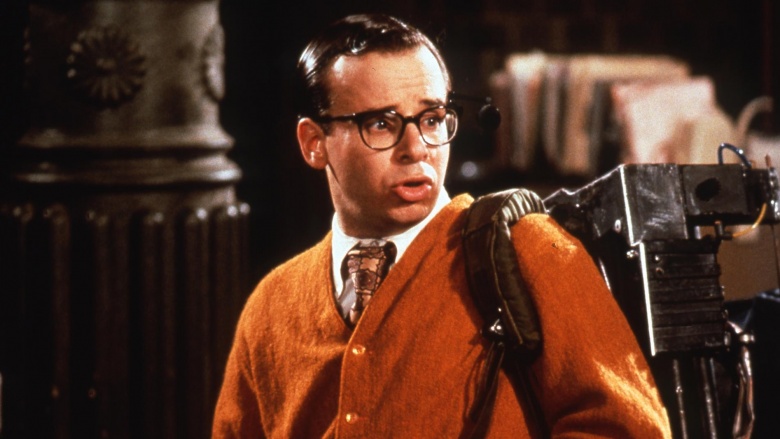 Columbia Pictures
If you thought actors could only be creative while they're in front of the camera, you obviously haven't met Rick Moranis. Speaking to Bullseye with Jesse Thorn, the Ghostbusters icon insisted he didn't lose his creative outlet once he became a full-time dad. "I applied all of my creativity to my home life, to my kids, to my family," he said. "I was the same person. I didn't change. I just shifted my focus."
And yet, there were things about acting he missed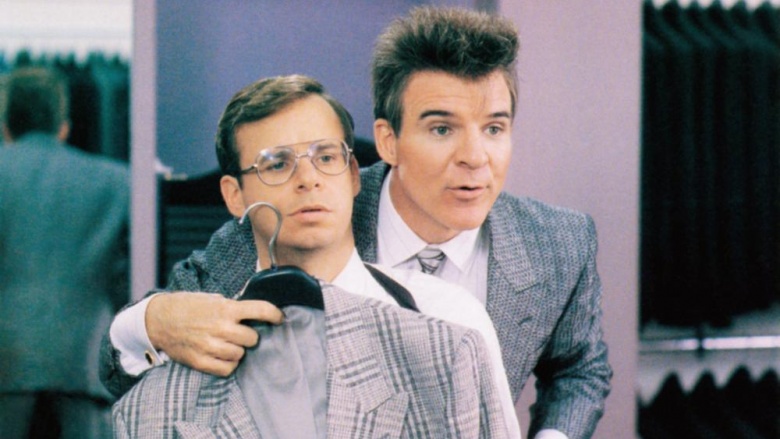 Warner Bros. Pictures
As many parents will tell you, there can often be what Moranis described as "a lot of sameness" when it comes to raising kids. So, naturally, he admitted to Bullseye with Jesse Thorn that there were certain parts about acting that he did actually miss. "I missed the people and I missed the very refreshing nature of doing something radically different every day," he said. "[Being a stay-at-home parent] is a very different kind of life than being on the set with Aykroyd and Murray and Steve Martin."
Still, he didn't look back with any regrets. As he put it, "I found lots of joy and lots of rewards in other places."
"I was working with really interesting people, wonderful people," he said later to The Hollywood Reporter. "I went from that to being at home with a couple of little kids, which is a very different lifestyle. But it was important to me. I have absolutely no regrets whatsoever. My life is wonderful."
He actually never retired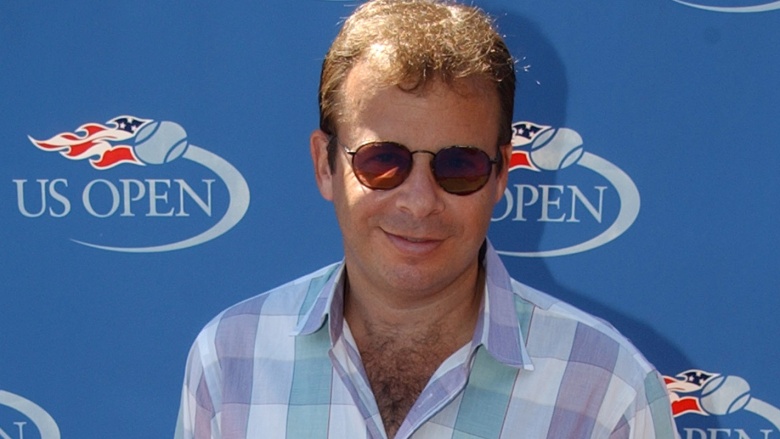 Getty Images
Contrary to many reports, Moranis remains adamant that he never actually retired from show business. Case in point: he's done a ton of voice work over the years, including radio commercials and Disney's Brother Bear film series, as well as some op-ed contributing for The New York Times.
He's also released a pair of albums over the last 10-plus years. The first, The Agoraphobic Cowboy, earned him a Grammy nomination for Best Comedy Album; the second, My Mother's Brisket & Other Love Songs, hit stores in 2013. In other words, he's totally still around—you just have to listen more carefully.
He shrugged off a comeback for years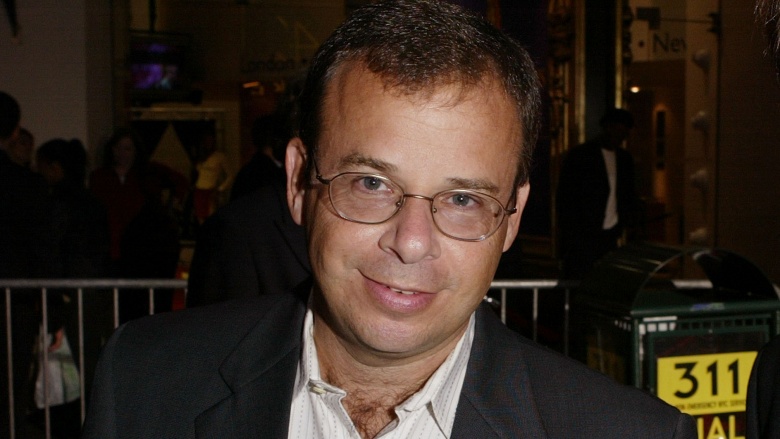 Getty Images
Naturally, when a star as big as Moranis takes a break from making movies, the question's inevitably going to be asked: when's he gonna return? For years, Moranis dodged that question, often implying that acting just wasn't on his radar.
"I'm a single parent, and I just found that it was too difficult to manage raising my kids and doing the traveling involved in making movies," he told USA Today in 2006 while promoting The Agoraphobic Cowboy. "I found that I really didn't miss it. In the last few years I've been offered a number of parts in movies, and I've just turned them down. I don't know whether I'll go back to it or not. I've been doing a lot of writing and a lot of parenting, and now I'm doing this."
"I'm comfortable with where I live," he reiterated on Bullseye with Jesse Thorn in 2013. "There's certain places I'm not interested in being. I'm not interested in doing anything I've done in the past ... I have no idea. It's not something I've given any thought to at all."
But now, his tune may have changed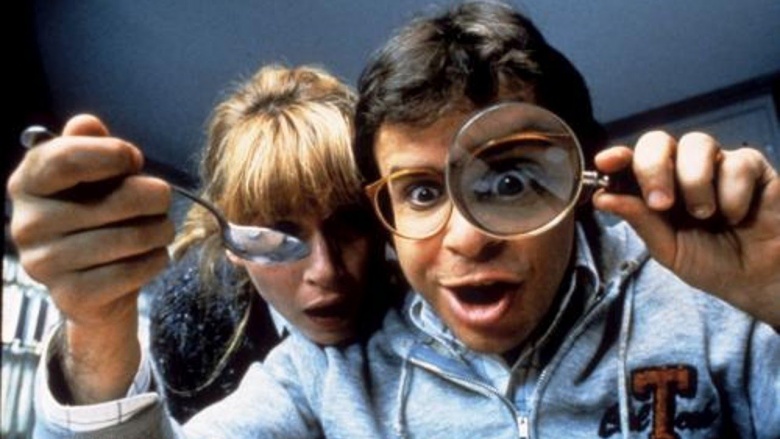 Buena Vista Pictures
Now that his kids have grown up, Moranis admitted to The Hollywood Reporter that he's potentially interested in pursuing a live-action role in the future. It's just going to have to be the right one.
"I'm interested in anything that I would find interesting," he said. "I still get the occasional query about a film or television role and as soon as one comes along that piques my interest, I'll probably do it."
At the end of the interview, he elaborated: "I'm happy with the things I said yes to, and I'm very happy with the many things I've said no to. Yes, I am picky, and I'll continue to be picky. Picky has worked for me." Ugh. Biggest tease ever?
He turned down Paul Feig's Ghostbusters reboot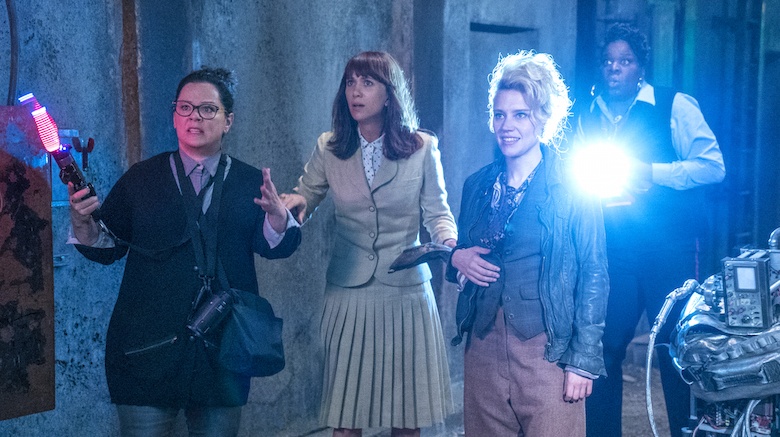 Sony Pictures
Paul Feig's highly-anticipated Ghostbusters reboot is among the many scripts that have come Moranis' way over the years. Despite the fact that the movie will include cameos from the likes of Bill Murray, Sigourney Weaver and Dan Aykroyd, he ultimately turned the project down. The reason: "[It] didn't appeal to me," he told The Hollywood Reporter.
"I wish them well," he continued. "I hope it's terrific. But it just makes no sense to me. Why would I do just one day of shooting on something I did 30 years ago?" Fair enough—but we're still pretty bummed he said no.