The Ending Of Deadly Illusions Explained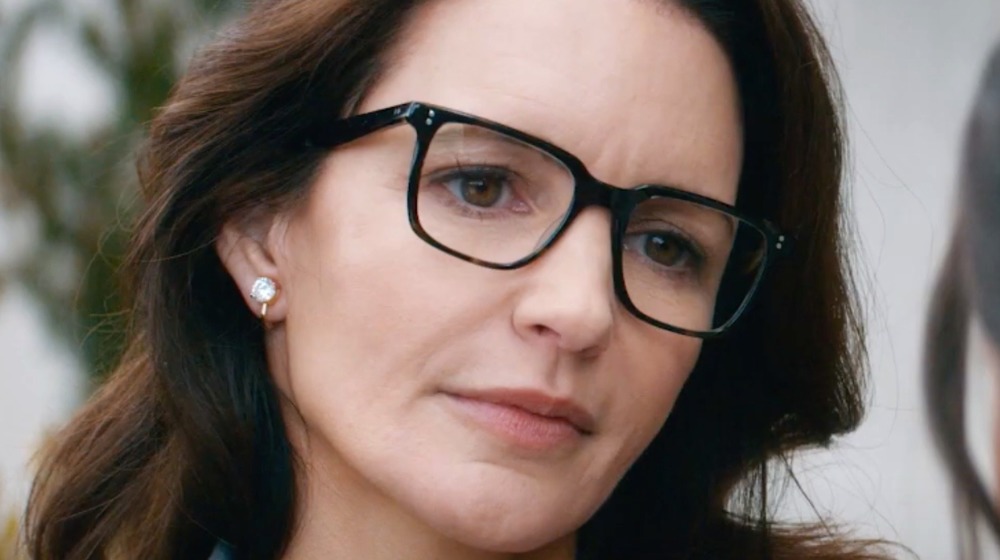 Netflix
One of the latest Netflix releases to hit the streaming service this month is Deadly Illusions, a twisty throwback to a time when violent, alluring thrillers like Basic Instinct and Jade dominated the box office. The film stars Kristin Davis of Sex and the City fame as Mary, a married suspense novelist who hires a young, beautiful agency nanny, Grace (Greer Grammer), to watch her two children, while she finishes her long dormant novel. At first Grace's skills as a nanny and Mary's burgeoning friendship with the younger woman lead her to find new writing inspiration. Yet the lines between reality and fantasy begin to blur as the two women grow closer and Mary's writing progresses. 
Soon, her confused feelings for Grace — which includes lurid dreams about husband Tom (Dermot Mulroney) and Grace that may or may not be real — cause the novelist to nearly crack under the strain. The murder of her best friend Elaine (Shameless actress Shanola Hampton) certainly doesn't help things, especially when Mary is fingered as the prime suspect.
As is typical for these films, nothing is exactly what it seems. Is Mary losing her mind? Or is something more sinister at play behind the scenes? Read on to discover the truth about Deadly Illusions and its controversial ending. Spoilers ahead!
The truth about Grace is discovered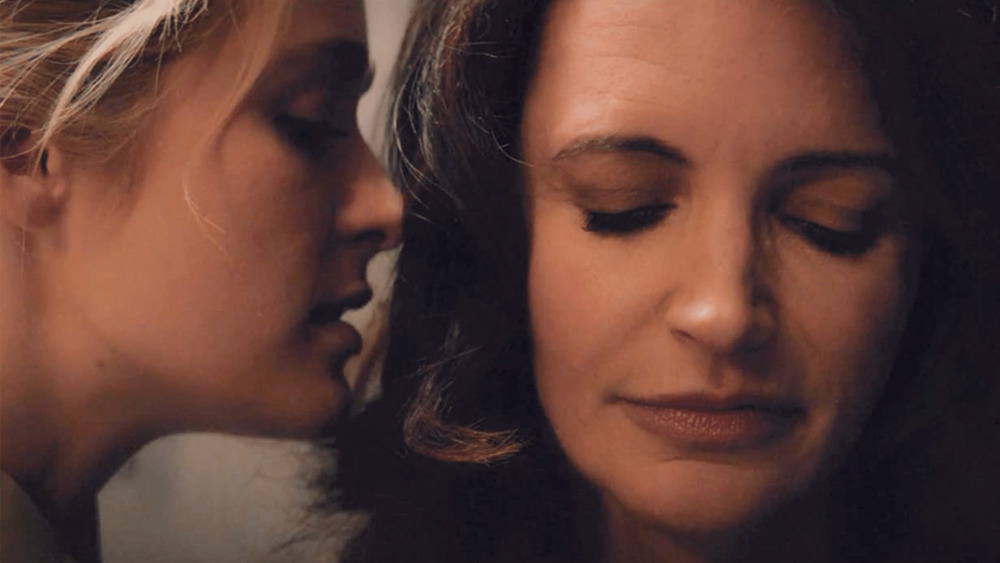 Netflix
While Mary's mental state concerns her friends and family, she soon discovers that just because you're paranoid, it doesn't necessarily mean someone isn't out to get you. 
After she calls the nanny agency, Mary discovers that she never hired anyone from there — Grace is a fraud. And of course, when Mary tries to find Grace through Elaine, she discovers her friend dead — scissors buried in the neck, exactly like a scene from one of Mary's novels. It's not a good look for a murder novelist. Video evidence of an obscured woman coming to the scene also doesn't help alleviate suspicion that Mary is the killer.
The film reveals that a traumatized Grace developed a violent alternate personality, "Margaret," who is targeting Mary's loved ones. Mary races home in time to stop "Margaret," dressed in a racy outfit, from killing Tom in the shower. All seemingly ends well for Mary and her family — or does it?
An ambiguous ending left fans rattled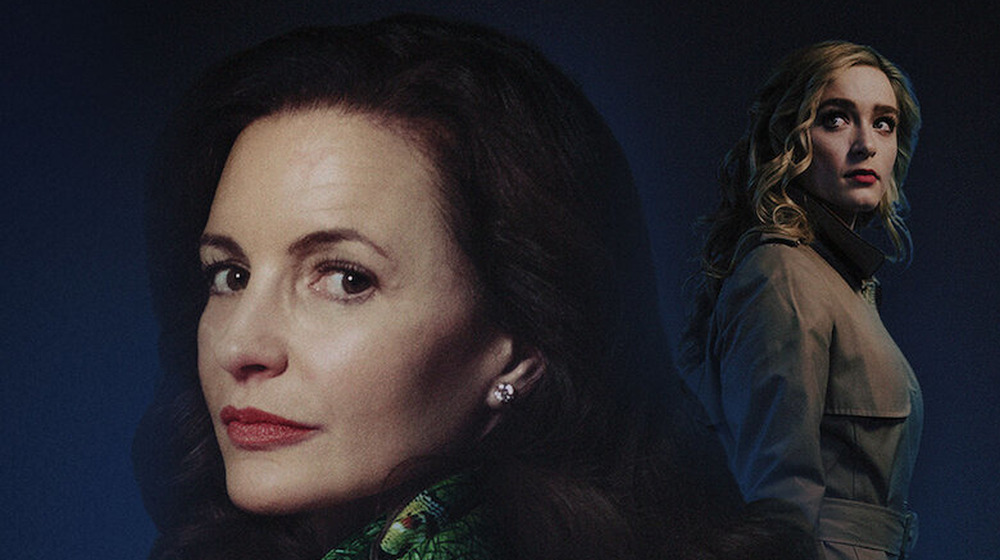 Netflix
After a denouement that features Mary finally finishing her novel, and once again satisfied by life with her family, the last few minutes of Deadly Illusions leave things on a more unsettling note for viewers — some of whom weren't too happy about it. 
In the final scenes, Mary visits Grace in a psychiatric hospital and appears to have forgiven her. The two even play a game together. Old friends. All that murdering is just water under the bridge. But when "Mary" leaves, she has the same face and attire on as the killer in the police video. Has Mary finally become one of the murderers in her novels? Or has Grace killed Mary and escaped? What exactly is going on here? Unfortunately for fans of stories that make total sense, there is no clear explanation here. The ending is intentionally ambiguous, and it makes for a pretty unsettling watch. The truth is: Any of those possible interpretations of the final shot could be valid.
Some viewers on social media voiced their confusion. Others were plain enraged by the logic of the ending, and it may not have helped the film's current Rotten Tomatoes score of 17%. But you can see for yourself whether it stands up to scrutiny. Deadly Illusions is currently streaming on Netflix.