The Resident Evil Actors You Didn't Realize Starred In SAS: Red Notice - Exclusive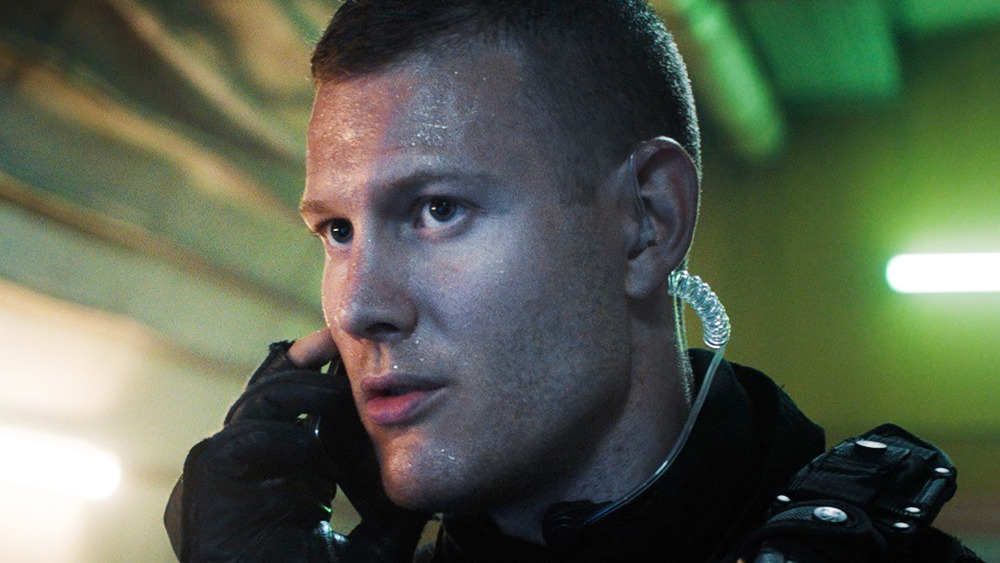 Vertical Entertainment
Since its release in 1996, the action-horror video game Resident Evil has grown from its gaming core into a multi-armed beast, and its extensions include live-action and animated movies, loads of merchandise, comics, and novels. Regarding the Resident Evil movies, there were six releases between 2002 and 2017. Paul W.S. Anderson was responsible for writing the series of flicks and serving as the director and producer of some of them. In that original run of films, Milla Jovovich plays Alice – a character developed specifically for the silver screen — who tangles with the Umbrella Corporation, a company whose efforts caused the zombie apocalypse. Now, in 2021, a Resident Evil reboot is slated for a fall release.
The upcoming feature stars Tom Hopper as Albert Wesker, and will follow after Hopper's eye-catching turn in a recently released thriller — one where the horror falls more on the psychological side: SAS: Red Notice. There aren't too many juicy Resident Evil reboot details to ponder, as the movie's plot is being kept under wraps. For Hopper, the making of SAS: Red Notice was extra fun because of the bond between cast mates — particularly between himself and Hannah John-Kamen.
"Hannah John-Kamen is in the movie, and I'd actually worked with her again on Resident Evil, so she's become a good mate," Hopper shared with Looper in a recent interview. "It's great — we've got a really good thing going on there in the movie, and I think the chemistry reads really well."
Hannah John-Kamen plays Jill Valentine in the upcoming Resident Evil reboot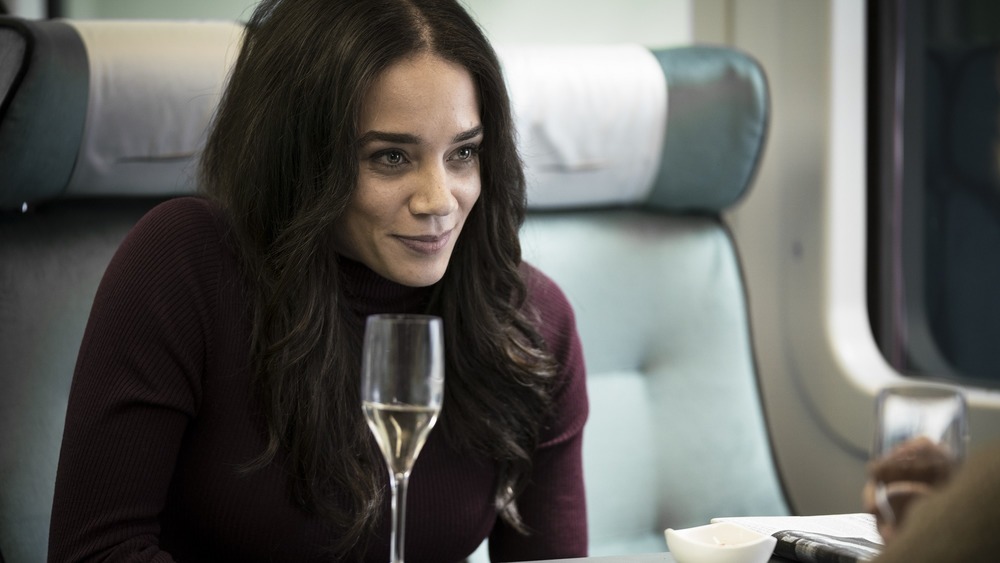 Vertical Entertainment
In SAS: Red Notice, John-Kamen plays Dr. Sophie Hart, the girlfriend of Tom Buckingham (Sam Heughan), a special forces officer who takes her on a train trip from England to Paris. His plan for this vacation is to propose marriage, but that goal officially goes off the rails when a group of terrorists takes the train hostage. The off-duty Buckingham manages to slyly spring into action, concocting ways to battle the villains. And Sophie, like the rest of the victims, is forced to find ways to stay alive. 
One element of the Resident Evil reboot that isn't cloaked in secrecy is the cast. John-Kamen stars as Jill Valentine, a principal character from the video game with a fierce spirit and skills that include superior lock-picking abilities and weapons knowledge. In the earlier movies, the role belonged to Sienna Guillory, who has appeared in several TV shows including Luther, Lucky Man, and Fortitude.
Resident Evil is slated for a September 3, 2021 release. Until then, you can see Tom Hopper and Hannah John-Kamen share the screen in SAS: Red Notice, now streaming.