What The Critics Are Saying About The Monster Hunter Movie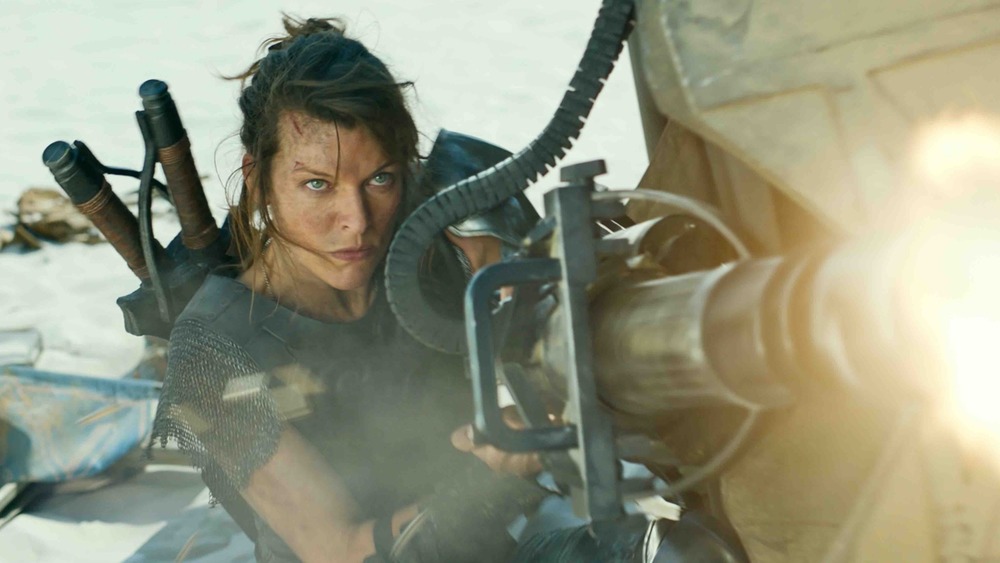 Sony Pictures
2020 has been a rough year for movie releases, but nearly a year into the COVID-19 pandemic most major studios are finding ways to push their highly anticipated titles into the hands of the patient masses. Case in point, the premiere of Sony and Paul W.S. Anderson's adaptation of the ever-popular Monster Hunter video game series is right around the corner, and the walk to this point was long and slow, to say the least.
Back in 2012, rumors began to swirl that the Resident Evil director was interested in bringing the world of Monster Hunter to the big screen, and by 2018 he was officially signed-on to the project. He brought in his wife, Milla Jovovich, as well as Tony Jaa, Clifford "T.I." Harris, Ron Perlman, and others to execute his vision, with principal photography wrapping up by December of that same year. Since then, fans of the Capcom game have patiently waited for the film's arrival at cinemas everywhere.
Now that the film has started seeping out into the world, more than a few critics have screened the feature in advance, giving everyone a chance to hear the good and the bad from the professionals before they cautiously make their way to the megaplex. Here's what the early reactions have to reveal about Anderson's latest cinematic offering.
Monster Hunter has critics split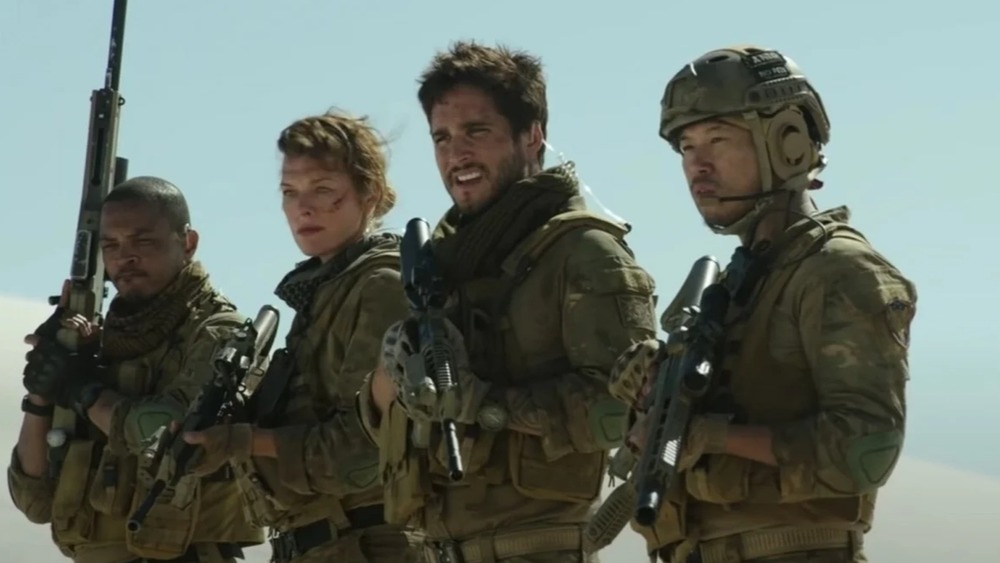 Sony Pictures
Sitting at a 48% "rotten" score on the review aggregator Rotten Tomatoes, it's clear that Monster Hunter is a mixed bag as far as critical response goes. Echoing this sentiment, the critical consensus on the site reads, "Monster Hunter is mostly a mindless blur of action, held together by the slenderest threads of dialogue and plot — and exactly what many viewers will be looking for."
Just to get the negatives out of the way, let's take a look at some of the less-glowing reviews Monster Hunter has received so far. Kicking things off is Brian Tallerico from RogerEbert.com, who calls out the film for its lack of a clear style — comparing it to the aesthetically superior Resident Evil series that at least has an identity of its own. Also, Christian Holub of Entertainment Weekly cited Monster Hunter's inability to conclude its own story as a major red flag since it "instead gestur[es] vaguely at a hypothetical sequel," which has no real guarantee of coming to fruition.
Of course, things aren't all bad for Monster Hunter, as quite a few critics had kinder things to say about the adaptation. For instance, Peter Debruge of Variety explains that the film lends itself better to an intimate group setting, calling it "not un-fun to stream at home with a friend" that prompts viewers to "[ask] questions and [crack] jokes along the way." Barry Hertz of The Globe and Mail gave a concise yet honest review, calling Monster Hunter "all sorts of super-dumb fun," which might sound like a jab, but movies like that are what we could all use right about now.
If you wanna put these reviews to the test, and can do so safely, Monster Hunter hits select theaters on December 18, 2020.