The Major Piece Of Marvel History That Sold For Thousands On Pawn Stars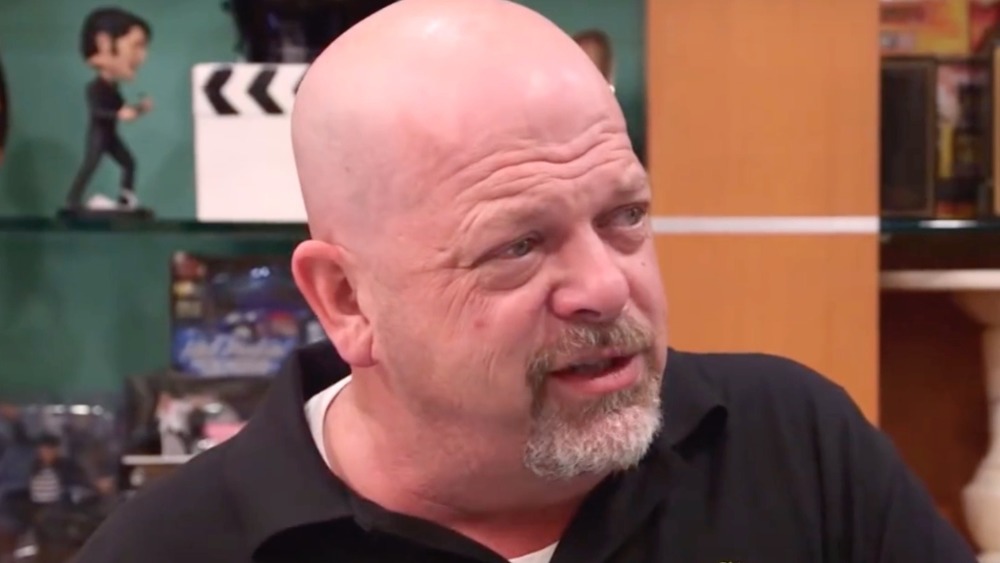 History
Anyone who's watched even just a few episodes of Pawn Stars can see plain as day that Rick Harrison is a smart guy. Even though he has a roster of experts he brings in when he needs a second opinion, he often knows more about a particular item than the person selling it. From old military weapons to a guitar that used to belong to Jimi Hendrix, Rick is like a walking encyclopedia — except when it comes to anything related to comic books. 
Original comic books are big money, with some extremely rare ones fetching over $1 million at auction. Even ones that don't go that high can still be worth a pretty penny, but it seems as though no one at the World Famous Gold & Silver Pawn Shop ever spent their allowance to read the latest X-Men adventure as a kid. Despite a ton of comic books arriving in the store over the years, none of the Pawn Stars cast members seem to really know much about the items. They frequently have to call in experts to give them more information and to figure out what a specific comic book is worth. It's probably a good move, regardless, because a single imperfection can mean the difference between thousands of dollars.
Fortunately, for one seller, she brought in a book in one of the best conditions the Pawn Stars crew has ever seen, resulting in a mighty impressive payday for her.
A Marvel comic with Thor's first appearance sold for big money on Pawn Stars
History
On season 18 of Pawn Stars, a woman brings in an original copy of Journey Into Mystery #83 from 1962 that's noteworthy for including the first ever appearance of Thor. Before the character was played by Chris Hemsworth and took on the forces of Thanos, he had to contend with the Stone Men from Saturn, who thought they could contain a literal god by dropping a cage over him. Comic books were simpler in those days... 
Needless to say, the first comic book appearance of such a popular character can fetch big money, and the seller asks for $100,000 off the bat. Rick needs some more information before putting down that kind of cash, so he calls in a comic book expert who puts the retail value of the book at $60,000. The seller takes it in stride, though. After a bit of back and forth, she agrees to sell it for $40,000. That's not a bad lump sum for something that was probably just taking up space on a shelf, and, hopefully, it ends up going to the biggest Thor fan in Las Vegas. 
If the book had been in just a little bit better condition, then the seller could've ended up with a ton more money. Grading is everything when it comes to comic books, and, while this particular book had a stellar rating of 8.5, something in better shape could've netted her six figures. According to GoCollect, which monitors the sales of valuable comic books, a copy of Journey Into Mystery #83 that had a 9.0 grade sold for $105,000 in August 2020. A few months earlier, a copy with a grading of 9.4 sold for $310,000. That being said, try not to cry when you think about all the times you used your old comics as drink coasters.