The Insanely Expensive Jimi Hendrix Item That Pawn Stars Wanted To Buy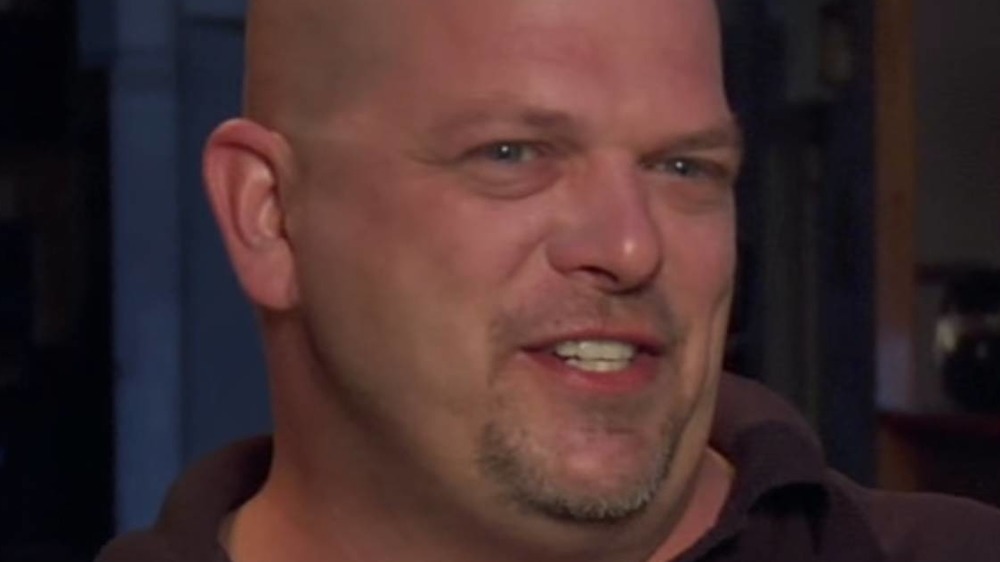 History
If you go to your local pawn shop in your town, there's a good chance you'll just come across some jewelry and maybe an out-of-date laptop. However, anyone who ventures over to the World Famous Gold & Silver Pawn Shop in Las Vegas, known as the home of History's Pawn Stars, then you'll find treasures you'll be amazed anyone would willingly give up. 
Rick Harrison and his team have seen plenty of valuable items over the years and haven't been afraid to spend quite a bit of money when they thought the deal was right. When a 1932 Lincoln Roadster came cruising past, the crew spent $95,000 to get their hands on it. However, some items are just too rich even for the Harrisons' blood. 
The gang had to say "No" when the Ford Bronco O.J. Simpson used to make his infamous escape from authorities showed up at the shop, but there was one item that was particularly difficult for Rick to let walk through the doors. Anyone who watches the show knows what a huge fan of Jimi Hendrix Rick Harrison is, and in a season 9 episode, the crew just couldn't land a deal on an important part of the rocker's legacy.
Rick was unable to make a deal when trying to buy Jimi Hendrix's 1963 Fender Stratocaster guitar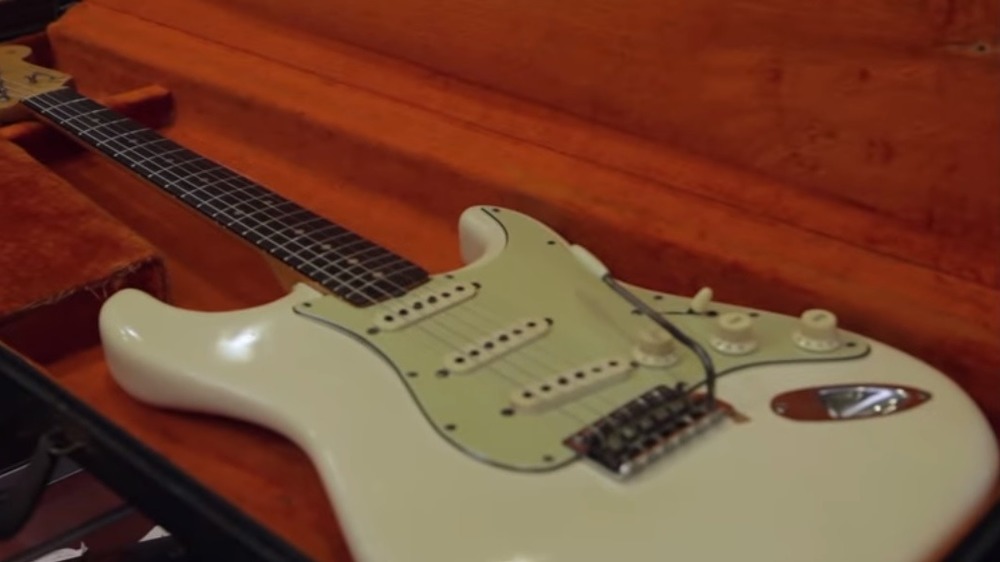 History
Despite only recording albums for a few years while he was alive, Jimi Hendrix changed rock music forever. The guitar was more than just an instrument for him: It was an extension of his body, and he found unique ways to incorporate it into his performances, from playing it upside down to lighting it on fire. Suffice to say, a guitar that was actually played by Hendrix at one point would be worth a pretty penny, as Rick discovered on the season 9 episode "Purple Haze."
A customer comes in with a 1963 Fender Stratocaster he claims was played by Hendrix and asks for $750,000 for it. Rick gets music expert Jesse Amoroso to take a look, and he confirms that the guitar is indeed one of Hendrix's by comparing it to photos previously taken of the ax as well as identifying the serial number. It's without a doubt legitimate, and he goes on to say that the guitar could fetch anywhere between $750,000 and $1 million.
Naturally, Rick Harrison doesn't give up that kind of money just willy-nilly, but he does start negotiations at $450,000. Unfortunately for the Pawn Stars crew, the customer holds steadfast at $750,000, and the two just can't come to an agreement, resulting in the guitar slipping through Rick's fingers. It's a common ending for some of the higher-profile items that come into the store, such as a contract signed by The Beatles that could've been sold for a million bucks that also went by without a deal being made. 
Still, just being in the presence of such an important item in the history of rock 'n' roll must've been incredible for Rick. Hopefully, the piece ends up going to a good owner who doesn't try to set it on fire.