The Weird Item That Mark Wahlberg Once Stole From A Movie Set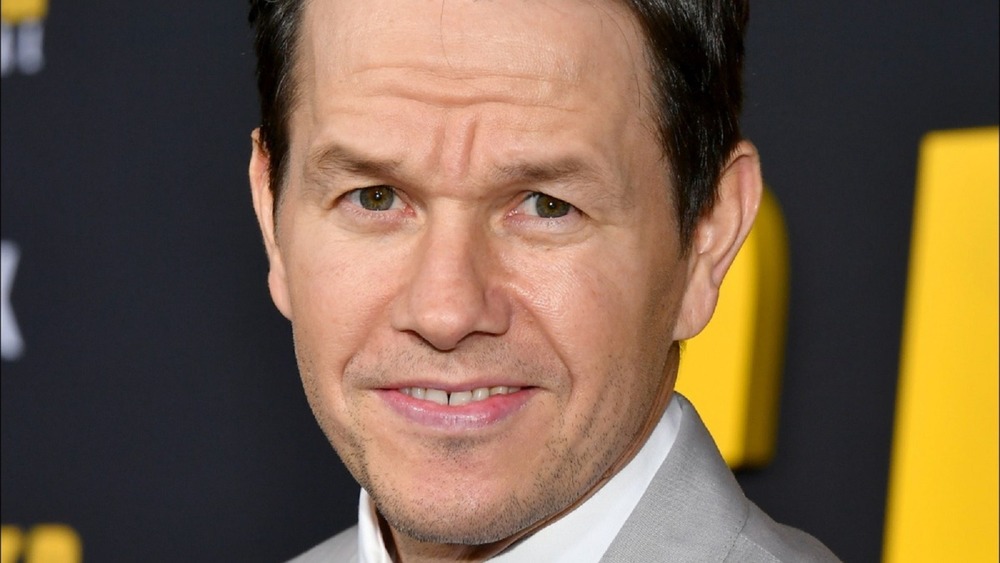 Amy Sussman/Getty Images
Mark Wahlberg has pretty much been famous forever, and it stands to reason that he has all kinds of crazy stories. This is a good-looking, charismatic guy from Boston whose older brother Donnie Wahlberg was already world-famous (as a member of the boy band New Kids on the Block) when he burst onto the music scene with his own rap group, Marky Mark and the Funky Bunch, in 1991. At just 20 years old, Marky had a platinum album (Music for the People), a #1 hit single ("Good Vibrations"), and an ultra-ripped physique that probably garnered him more attention than either of those other things. 
Marky released another, not-quite-so-successful album titled You Gotta Believe in 1992, but by then, the writing was on the wall for his brand of uptempo, New Jack Swing-y, poppy rap, as the likes of Dr. Dre, Snoop Dogg, and Tupac were muscling their way into the national spotlight with a decidedly more hardcore sound. That wasn't a problem for Marky — er, Mr. Wahlberg, though. He simply segued right into movies, beginning with small roles in the 1994 Danny DeVito comedy Renaissance Man (which was not well-received) and the 1995 drama The Basketball Diaries (which was slightly more well-received and helped to make a household name out of its star Leonardo DiCaprio). Wahlberg scored his first major role in the little-remembered 1996 thriller Fear — but the next year, he well and truly broke through with his lead role as Eddie Adams, who becomes the porn star known as Dirk Diggler, in Paul Thomas Anderson's brilliant 1997 historical drama Boogie Nights.
Fans of that film will remember that Wahlberg's character was renowned for a certain body part that happened to be excessive in size, a quality that proved to be a boon to Diggler in his chosen career. They may also recall that the appendage in question was revealed in a mirror in the film's final scene, a controversial shot that had fans wondering if any, er, movie magic was used in order to enhance it. As it turns out, there was — and Wahlberg brought a little piece of that magic home with him from the set.
Mark Wahlberg stole a risque prosthetic from the Boogie Nights set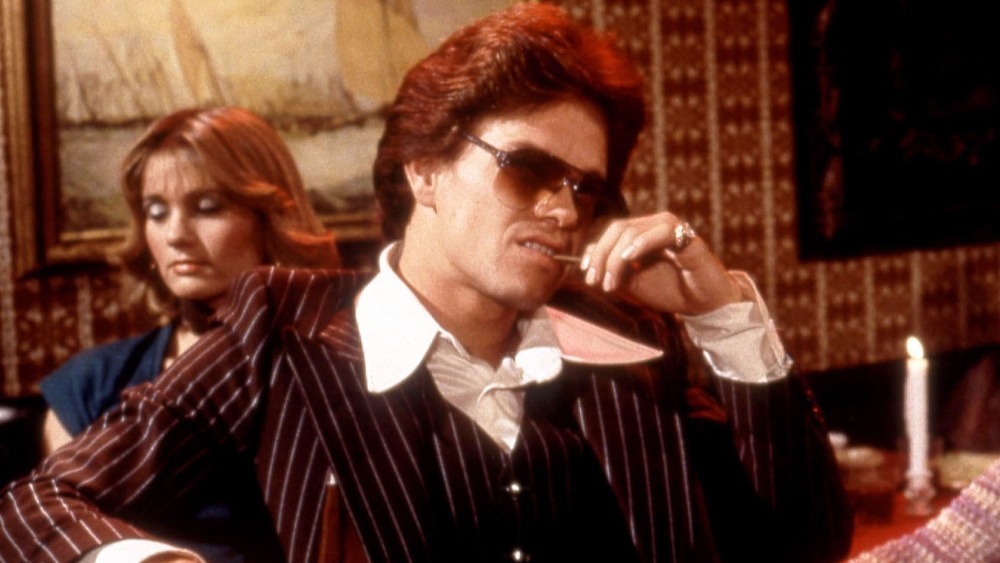 New Line Cinema
During an appearance on The Late Show with Seth Meyers in 2014, Wahlberg went into as much detail as he could about the process of creating the prosthetic used in that infamous final shot. "I show up at this prosthetic effects house in the valley, and I have to stand there and take off my clothes, and they start basically sculpting this thing around you," he said. "And it's very uncomfortable, very awkward. And the first time that they did it, they did the exact same... specs, measurements, of what they thought [famous adult actor] John Holmes was like." That only makes sense, as the character of Diggler was not-so-loosely based on Holmes, but Wahlberg went on to colorfully describe how the first attempt turned out a bit too large. He then continued, "So the first one did not work, it was not good, everybody thought it was ridiculous... then they had to kind of, you know, modify it a little bit."
The actor went on to regale the audience about his embarrassing experience of being fitted for the prosthetic and having to wear it all day on set, not to mention his difficulty in going to the bathroom. After all that, though, he must have formed some kind of attachment to the thing, because when the shoot was finished, he did something he hadn't before and hasn't since. "Actually, it's the only prop that I've ever kept from a movie," he said. "I didn't think there would be that much interest in it, but maybe I can at some point sell it at auction for charity."
We're having a bit of a hard time envisioning that coming to pass, and we have just one question we'd like answered. Where in Wahlberg's house, exactly, does he keep this thing? Is it on display in a case, like a trophy? Sitting around in a box in his attic, waiting for some unfortunate mover to find it? Perched atop his fireplace mantle? Seth Meyers is great, but he sure knows how to drop the ball on follow-up questions.