Colm Meaney Weighs In On O'Brien Coming To Star Trek: Picard - Exclusive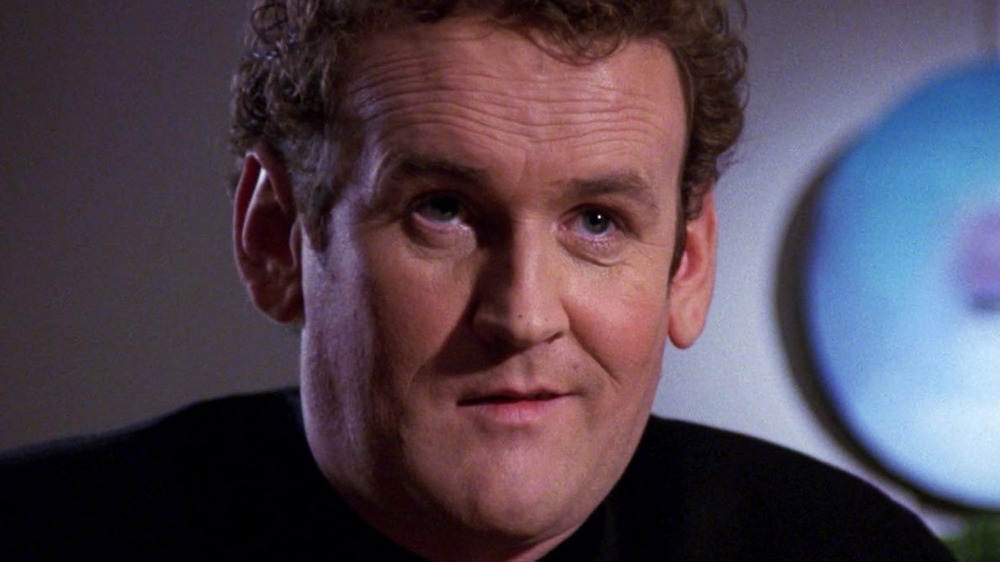 CBS/Paramount Domestic Television
The first season of Star Trek: Picard brought back a number of characters from Star Trek: The Next Generation, including William Riker (Jonathan Frakes), Deanna Troi (Marina Sirtis), and Data (Brent Spiner), along with notable Borg guest star Hugh (Jonathan Del Arco) and even Star Trek: Voyager crew member Seven of Nine (Jeri Ryan). So it stands to reason that more characters from previous Trek shows could potentially join Captain Jean-Luc Picard (Sir Patrick Stewart) for the series' upcoming second season, right?
Seven of Nine is already confirmed to come back, and Whoopi Goldberg is slated to return as Guinan, but other callbacks to The Next Generation, Voyager, and/or Star Trek: Deep Space Nine remain under wraps for now. One character fans would like to see in Star Trek: Picard season 2 is Miles O'Brien (Colm Meaney), whose illustrious career included a stint as both the Enterprise's Transporter Chief on The Next Generation and Chief of Operations for the title space station on Deep Space Nine.
When Looper asked in an exclusive interview with Colm Meaney whether there have been any discussions yet about O'Brien appearing on Picard, the actor gave an honest answer: "There's no talking that I'm aware of, no." As for whether he'd be interested in returning as the character, Meaney said, "If there's a good and valid reason for him to pop up, and it makes dramatic sense and all that, yeah."
Chief O'Brien holds a notable distinction in Star Trek history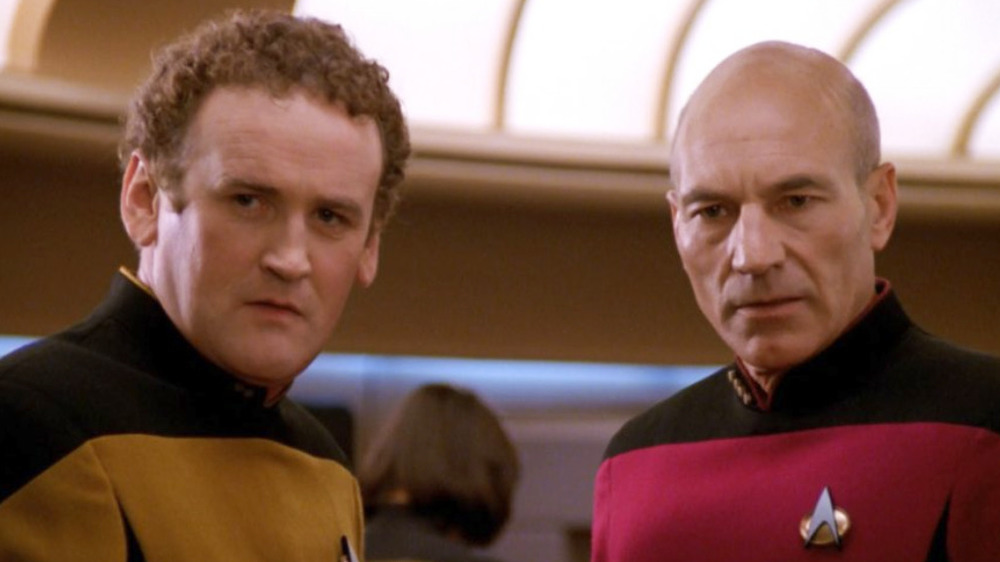 CBS/Paramount Domestic Television
Chief O'Brien made his debut in the very first episode of Star Trek: The Next Generation, entitled "Encounter at Farpoint," although his actual name wasn't given until the season 2 entry "Unnatural Selection." His character was developed further over subsequent seasons, with O'Brien appearing in more than 50 Next Generation episodes until he moved over to Deep Space Nine, where he was a regular cast member for the entire 176-episode run of the series. He closed out his Star Trek involvement to date on the DS9 series finale "What You Leave Behind."
Along with Lieutenant Worf (Michael Dorn), O'Brien is one of just two characters who joined the Deep Space Nine cast from The Next Generation. His 225 total appearances across both shows are the second most in the entire Star Trek franchise, behind only Worf himself, who's also shown up in several of the movies.
It's an impressive feat, but Meaney admitted that he has "no idea" what to say about the milestone. "I was only ever recurring in Next Generation. I wasn't a regular on the show, so I only became a regular when I went over to DS9, which was '92 to '99, I think. So I only did seven years really as a regular, the same as anybody. All those shows did seven years, pretty much," he explained. "So I don't think of it that way. I probably did a lot of Next Generation, a number of episodes certainly, but always as a guest."
Meaney has residences in both Los Angeles and Spain, and he's spent the last year in the latter country to ride out the pandemic — but as a result, he hasn't gotten a chance to watch any episodes from the first season of Star Trek: Picard yet. Still, he told Looper he'd be willing to board the series if the chance arises.
"If there was an opportunity for O'Brien to show up, sure," he affirmed. "I'd be happy. I'm very fond of Patrick. It would be lovely to see him, lovely to work with him again. But no, there's no talking [about it] that I'm aware of."
Meaney is currently promoting his latest movie Pixie, which is out in theaters and on digital and on demand now. The second season of Picard is tentatively slated to premiere sometime later this year.