Matt Barr Teases What We'll See From Prankster Jared Padalecki In Walker's Gag Reel - Exclusive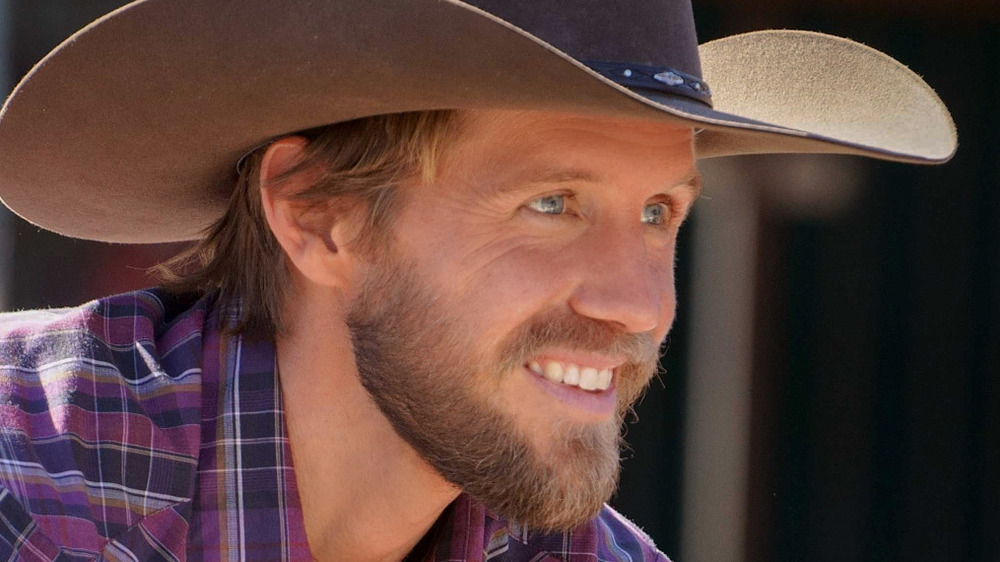 The CW
If you've seen any of the Supernatural gag reels, you know that Jared Padalecki is a big, prank-loving goofball. Ask any of his Supernatural co-stars what the gentle giant got up to on-set, and they'll tell you anything from excessive farting to blow takes to putting fish in Misha Collins' car. Padalecki usually has some trick up his sleeve.
Whenever a Padalecki project drops on DVD, fans wait with bated breath to see what kind of hilarious nonsense he got into that season. And while Jensen Ackles and Misha Collins aren't joining in on Padalecki's latest tomfoolery (at least for now), his new show, the CW series Walker, will hopefully fill the pranking void fans have felt since Supernatural ended. 
So, what exactly has the Cordell Walker actor gotten up to since he left ghost-hunting for crime-fighting in his home state of Texas? Well, as it turns out, Padalecki takes his uniform pretty seriously. Looper spoke to Walker's own Matt Barr (who plays Hoyt Rawlins) during an exclusive interview, where he dished on Padalecki's Walker shenanigans and what we can expect from the show's gag reel. 
Happy wife, happy life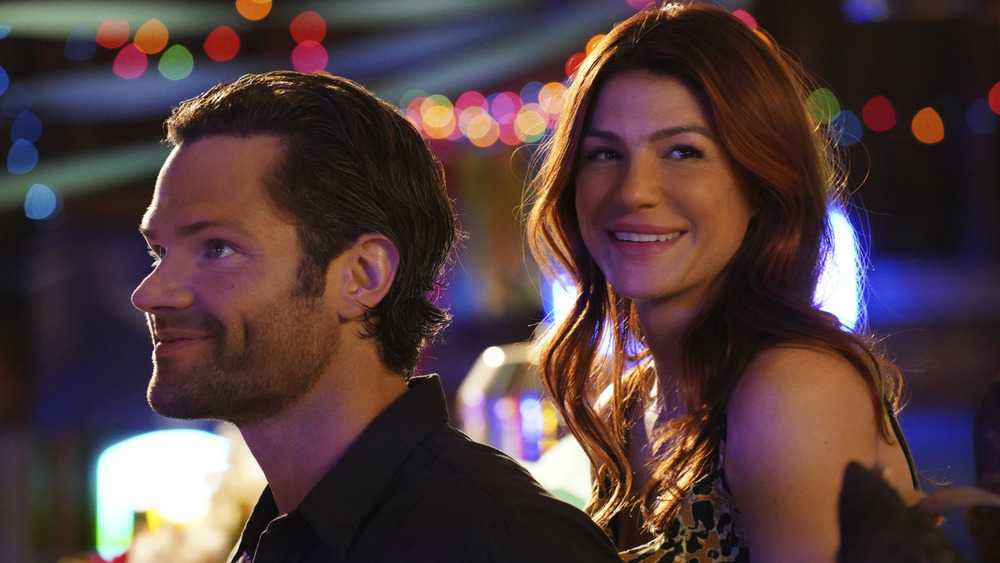 The CW
Back when Walker first debuted, Looper talked to Molly Hagan about Padalecki's history with pranking. Fortunately for Hagan, she said that Padalecki hasn't been up to any of his quirky tricks on the Walker set. So we asked Barr if he had a different experience, or if Padalecki has indeed been on his best Ranger behavior.
"That's a good point. Jared's always having fun. He's the most light-hearted guy on set. You can tell how much he enjoys making this TV show, but [...] Jared's juggling a lot of balls here," Barr said. 
That's for sure. Between acting and helping run the series, Padalecki would be hard-pressed to even find the time to sleep. As Barr explained, "He wears a lot of hats because he's a producer [and he's] obviously the star of the show. I can only imagine how much work he's got to do when he even has a quick break. He's got three kids. Gen, his wife, is there in the show as well [as Emily Walker]."
Of course, working this closely with his wife Genevieve must be part of the reason why Padalecki's putting his pranking ways on pause, right? Barr mirrored that sentiment, responding with, "We all know this. We all know that she's the coolest chick out there. So Jared did good." He did indeed.
The on-set giggles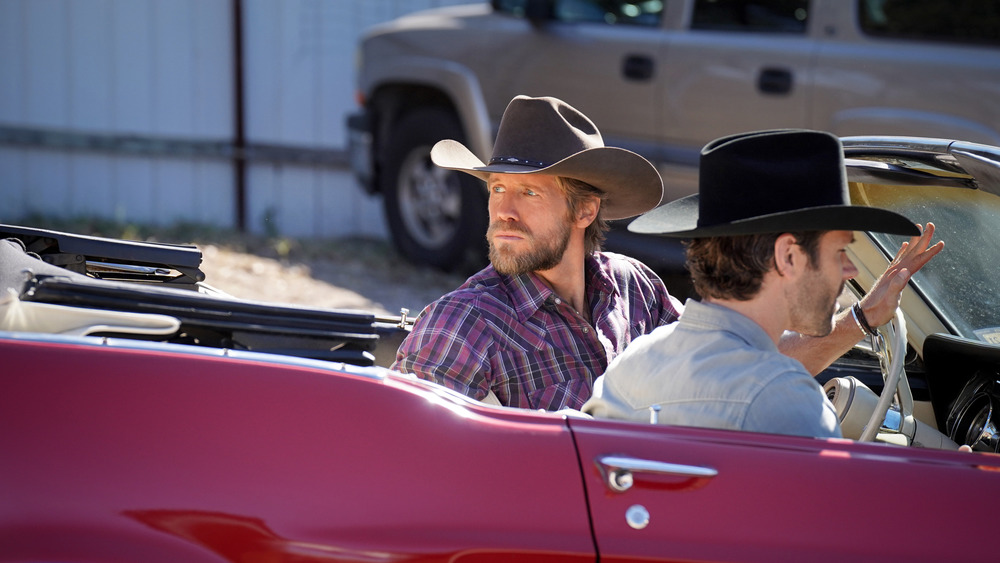 The CW
When Looper asked Barr what might end up in the Walker season 1 gag reel, he mused, "Oooh, that's good. What might? Well, you know what? There's a scene in [episode 6] where we're all drunk at Side Step." 
Of course, every wild story has to begin in a bar — even a scripted one. "It's a flashback episode, and sometimes [...] when the giggles start, and you're shooting late at night, [it's hard to stop]," Barr told us. "We're shooting with this boar head. And Jared has to make out with Emily, who's his wife in real life. And so we're all joking with them."
Let's just say keeping a straight face when you're messing around with a boar head isn't the easiest task. Barr revealed that he and Odette Annable made teasing jabs like, "'But it doesn't look real.' 'That's not how you...' 'Kiss her better, buddy!' 'Come on. She didn't marry you [for this]!'"
He added with a laugh, "No, I'm kidding. It was just a fun night. And yeah. Odette, who plays Geri, she and I were having a ball."
Gag reel or no gag reel, the series has been an instant CW hit, receiving an early season 2 renewal and a few extra episodes tacked on to season 1. Fans can look forward to more epic Ranger adventures when Walker airs on Thursday nights. Stay tuned, because Barr's arc as Hoyt is just getting started.