What Fans Of Atlanta Need To Watch Next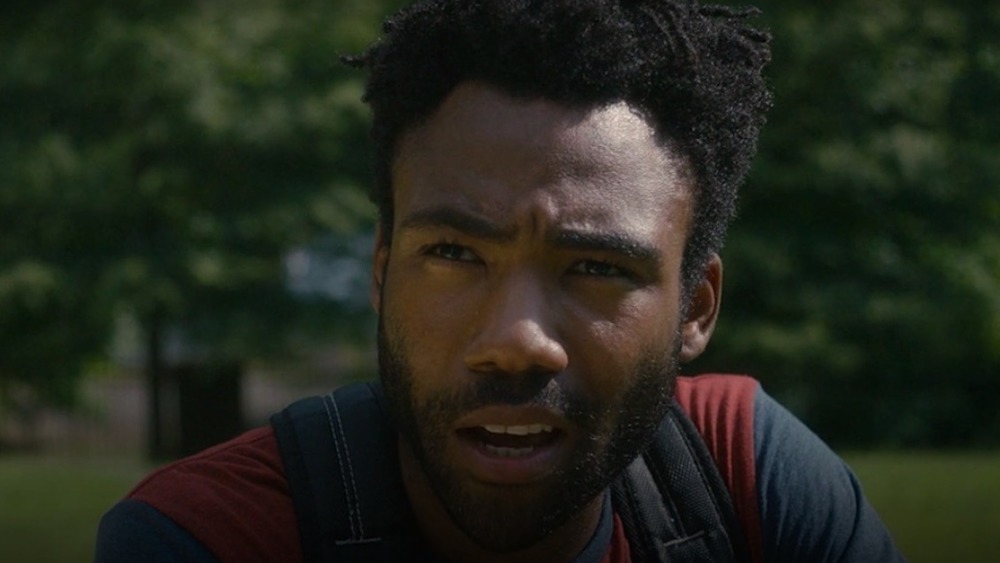 FX
Created by and starring Donald Glover, Atlanta premiered on FX in September 2016. It follows Earnest "Earn" Marks (Glover), a college dropout who convinces his rapper cousin, Paper Boi (Brian Tyree Henry), to let him be his manager in order to take care of the son Earn has with his estranged girlfriend, Vanessa (Zazie Beetz). The series has aired its first two seasons and has received a renewal for a third and fourth (via Entertainment Weekly).
The series has been widely praised — the first two seasons currently have a 97 percent and a 98 percent Tomatometer score, respectively, on Rotten Tomatoes. IndieWire, in its glowing review, wrote, "The show is masterful in eliciting a range of feelings — a combination of joy and horror, tension and relief — but none more so than surprise." The show has also been lauded for its complex characters, both in Earn and in the supporting characters. For example, Splinter wrote an ode to Vanessa, deeming her the "regular Black girl television has been missing."
According to EW, production for both upcoming seasons of Atlanta will begin this spring, but in the meantime, there are other shows of a similar vein to Atlanta that fans should consider checking out. Here's a breakdown of some of those shows.
Fleabag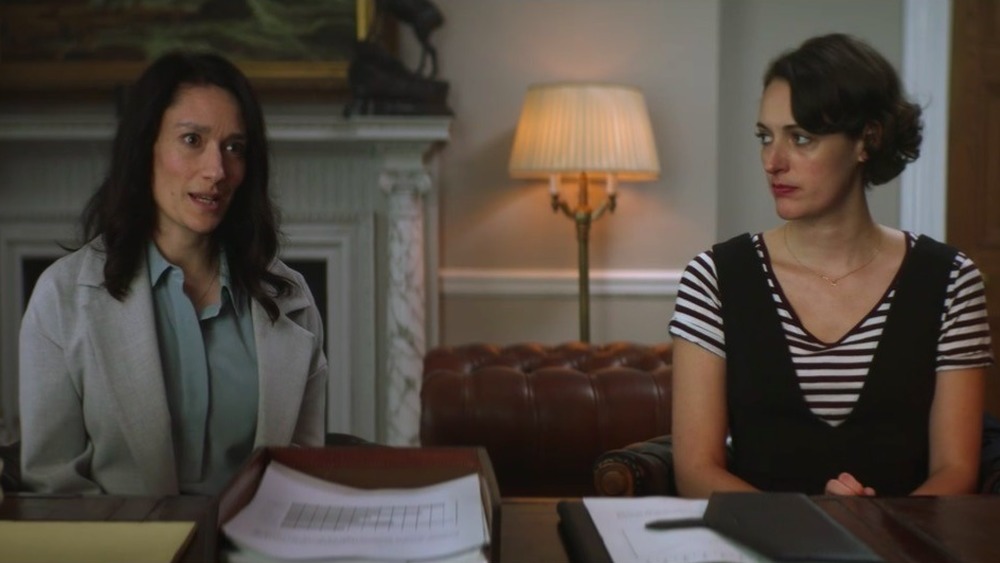 Amazon Studios
Fleabag was created by Phoebe Waller-Bridge, who also stars, based on her one-woman stage show of the same name. After adapting it for television, the first season premiered in 2016, with the second and final season following in 2019. Waller-Bridge plays the unnamed protagonist — known only as Fleabag, though never named in the script — a blunt young woman, open about her sexual exploits and everyday struggles, who frequently breaks the fourth wall to narrate her life to the audience. She has a complicated relationship with her family, including her sister Claire (Sian Clifford) and her godmother-turned-stepmother (Olivia Colman), and is still reeling from the death of both her mother and her best friend Boo (Jenny Rainsford).
The series — which actually holds a perfect Tomatometer score for both its seasons — has, much like Atlanta, received praise for its ability to explore complicated emotions and its characters, who are strikingly realistic. Fleabag is deeply flawed, but she is also extremely likeable and charming; these characteristics work in tandem rather than in opposition. The Atlantic discussed this in their review, writing, "Waller-Bridge's awkwardness, her moments of rampant egoism followed by crushing bleakness, make Fleabag one of the most distinctive female characters in recent memory."
Atlanta and Fleabag, while different in several key ways, have quite a few foundational details in common that will make for equally satisfying watches. Additionally, their creators will soon be working together — Waller-Bridge and Glover have teamed up to co-create and co-star in an upcoming Amazon Prime series based on the 2005 film Mr. and Mrs. Smith (via The Verge).
BoJack Horseman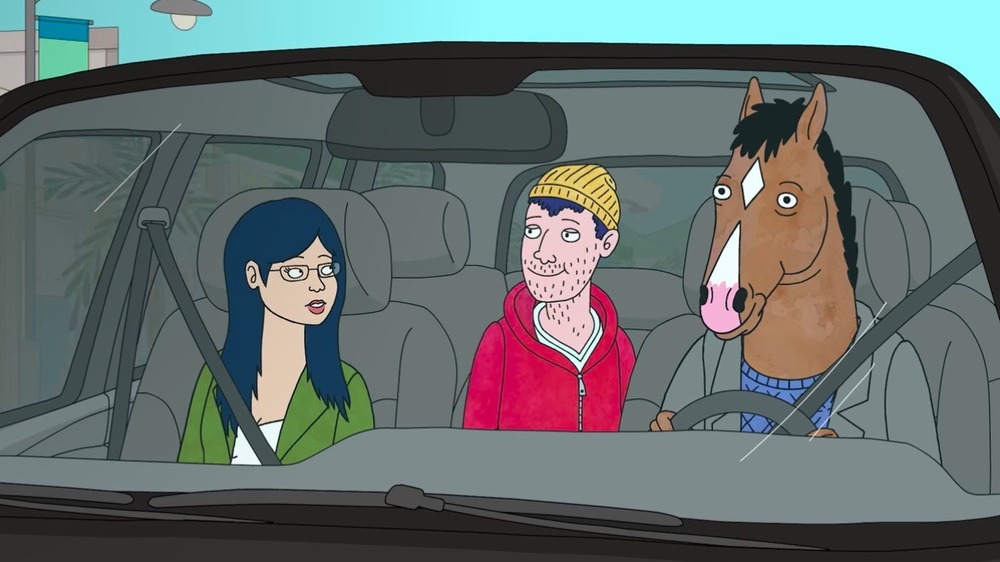 Netflix
The adult animated tragicomedy, BoJack Horseman, was created by Raphael Bob-Waksberg. In the world of BoJack Horseman, humans and anthropomorphic animals live in tandem in the city of Hollywoo (after the "D" was stolen from the sign, the name changed). BoJack Horseman (Will Arnett) is a former star from a 1990s sitcom called Horsin' Around, but has since pretty much lost his celebrity status. He plans to release a tell-all autobiography — which will be written by a ghostwriter, Diane Nguyen (Alison Brie) — to gain back his lost notoriety, while he also deals with a drug and alcohol addiction.
Much like both Atlanta and Fleabag, BoJack Horseman tackles intense, serious topics within its overarching genre of comedy. Addressing this balance, IndieWire wrote in its overwhelmingly positive review, "Seriously, thank God it's funny because there are some moments of this show that hit really, really hard."
Further, Vulture praised the writing, calling it "the best writing on TV" and saying that the show's writers do "extraordinarily well" in all aspects. The piece continues, "They write clear exchanges between characters that are enriched by the subtext that lies beneath them as well as the cultural context surrounding them." For flawed characters, that kind of detailed and careful crafting is what makes all the difference in viewers' connection to said characters, much like how Fleabag or Earn are all the more compelling for their flaws and misgivings.
All in all, once you've made it through Atlanta, it's more than worth it to make your way over to Fleabag and BoJack Horseman.