Why The Marvelous Mrs. Maisel Is The Scariest Thing Rachel Brosnahan Has Ever Done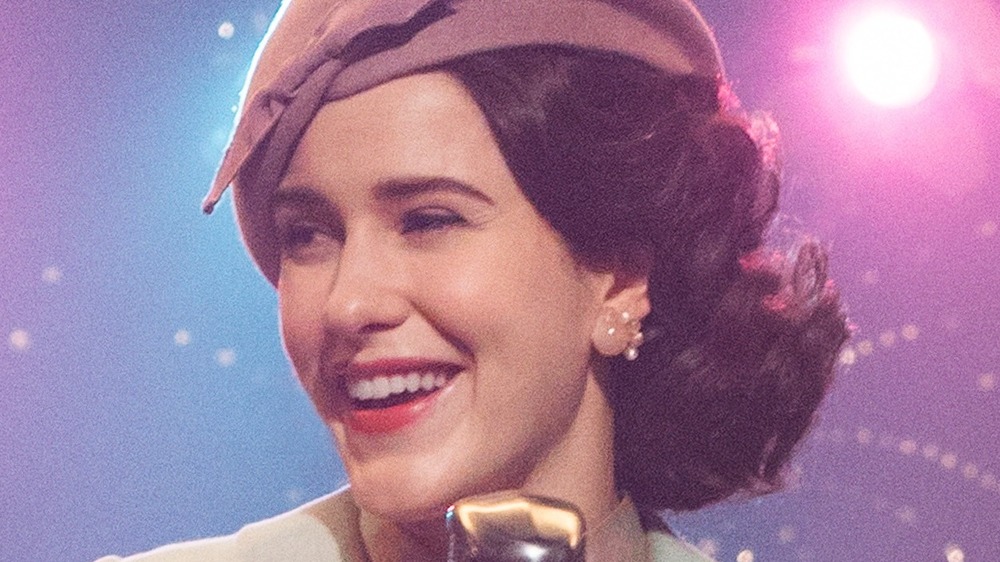 Amazon Prime
The Amazon Prime series The Marvelous Mrs. Maisel has been a major hit for the streaming service over the course of its three-season run. Created by Amy Sherman-Palladino, the mastermind behind Gilmore Girls, the show focuses on the trials and tribulations of Miriam 'Midge' Maisel as she navigates 1950s New York as a divorced, Jewish, and single mother, while also developing a career as a standup comic. The show has been renewed for a fourth season, which is set to premiere later this year.
While the show's supporting cast boasts the likes of Tony Shalhoub and Alex Borstein, and has had performers like Jane Lynch, Zachary Levi, and Sterling K. Brown show up to play major recurring characters, its success primarily rests on the shoulders of Rachel Brosnahan, who plays the titular character. But while Brosnahan's performance may seem effortless on the show, the actress has admitted that taking on this role is one of the most terrifying things she's done.
The character has changed a lot over the seasons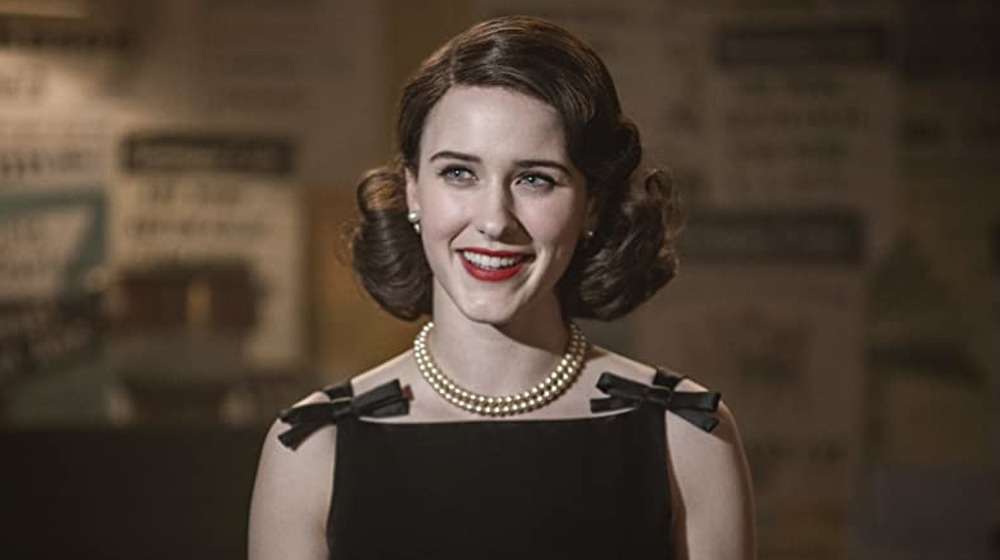 Amazon Prime
In an interview with Cosmopolitan, Brosnahan said of the role that, "It's definitely the scariest thing I've ever done. It continues to get more terrifying as we go on" 
She added that the fear comes from the fact that Midge Maisel herself is a comedian, and Brosnahan herself hasn't done comedy before. She initially approached the role as someone who was having a nervous breakdown, and was confident in her ability to portray the character as such, especially with the dialogue she was given. But the Midge Maisel viewers see in season 3 is a far cry from the one who inadvertently went onstage as a way to process her husband asking for a divorce (and admitting to having cheated on her) in the show's pilot. At this point, being a standup comic is a key part of her identity, and while Mrs. Maisel's own confidence hasn't wavered, the same can't be said for Brosnahan herself.
"I have a whole new respect for stand-up comedians; I don't know how they do what they do." Brosnahan, who has not rested on her laurels herself, went on to say. "I became an actor so I didn't have to be myself all the time." She went on to talk about how she wouldn't be able to deal with a joke not landing with an audience, adding that, "When it works, I imagine there is no greater high, but when it doesn't... I would just want to crawl into a hole and die."
Brosnahan also spoke about women in comedy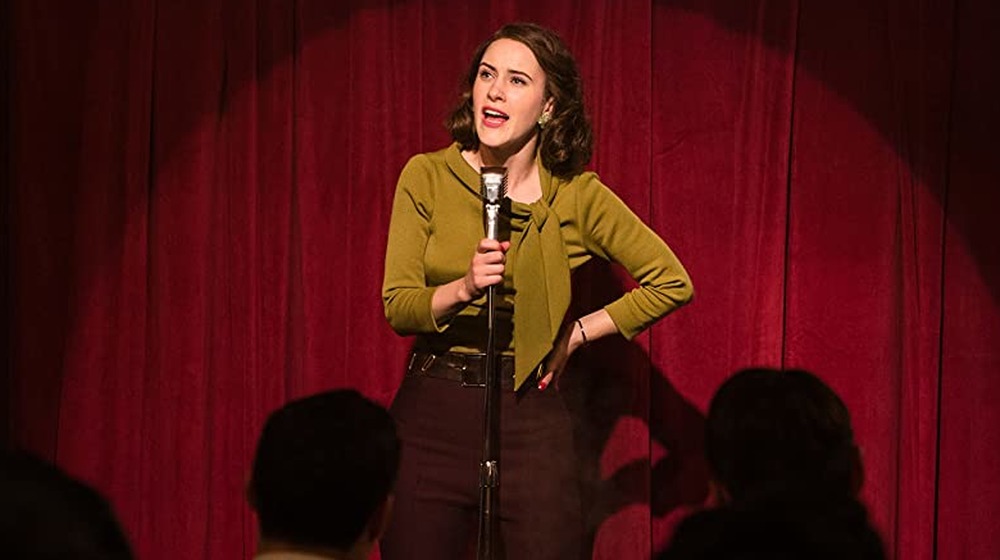 Amazon Prime
Despite her own fears, however, Brosnahan says women are best suited to do comedy. "Comedy is fuelled by oppression, by the lack of power, by sadness and disappointment, by abandonment and humiliation," she said, adding that the similarities between what women deal with on a regular basis and the traits needed for a successful standup comic overlap to such a high degree that if those were the only standards that applied, only women would be considered funny. She goes on to add that comedy is a tool for the disenfranchised, and the blanket declaration of women not being funny only further proves why women are well-suited to do comedy.
While Brosnahan remains scared of the role, there's no indication that she intends to step away from it. So as Brosnahan forges on in the show, so too does Mrs. Maisel forge on in her standup career, despite the massive setback she suffered at the end of season 3. The Marvelous Mrs. Maisel's fourth season is set to hit the streaming service later this year, with an official premiere date yet to be announced.