Rachel Brosnahan Teases Great News For Marvelous Mrs. Maisel Fans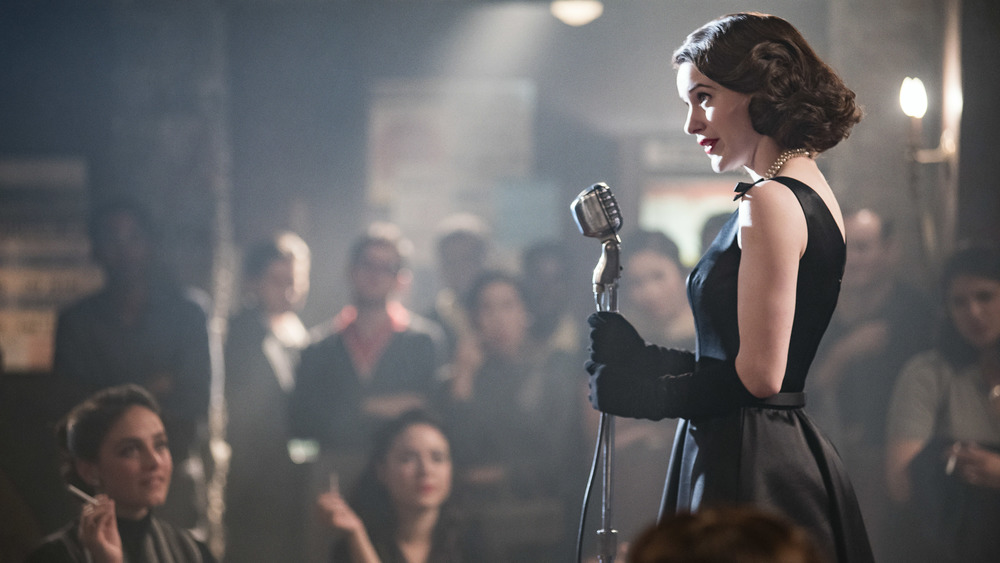 Amazon
Fans of Amazon's The Marvelous Mrs. Maisel just got some pretty marvelous news.
The acclaimed series, created by Gilmore Girls showrunners Amy Sherman-Palladino and Daniel Palladino, has been a small screen sensation since it began its run in the spring of 2017. After its standout first season, which follows Miriam "Midge" Maisel (Rachel Brosnahan) — a housewife who discovers a serious talent for stand-up comedy after her husband Joel (Michael Zegen) walks out on her — and her journey through New York's comedy scene in the 1950s and 1960s. Alongside her caustic yet cunning manager Susie Myerson (Alex Borstein), Midge seems poised to take over the world, but more often than not, she gets in her own way.
Throughout its three seasons, the has racked up a truly impressive number of accolades and awards; its debut season took home the Golden Globe for Best Television Series – Musical or Comedy, and its second season followed that with an Emmy win for Outstanding Comedy Series. Its cast has swept the awards circuit as well, with Borstein winning two Emmys in 2018 and 2019 for her supporting turn, Brosnahan winning one for her leading role in 2018, and Tony Shalhoub — who plays Miriam's father Abe Weissman — winning for his supporting performance in 2019.
If you're one of Mrs. Maisel's many fans, you're in luck; a new season may be coming sooner than you think. Here's what leading lady Rachel Brosnahan had to say about the fourth season of The Marvelous Mrs. Maisel.
Rachel Brosnahan has excellent news for Marvelous Mrs. Maisel fans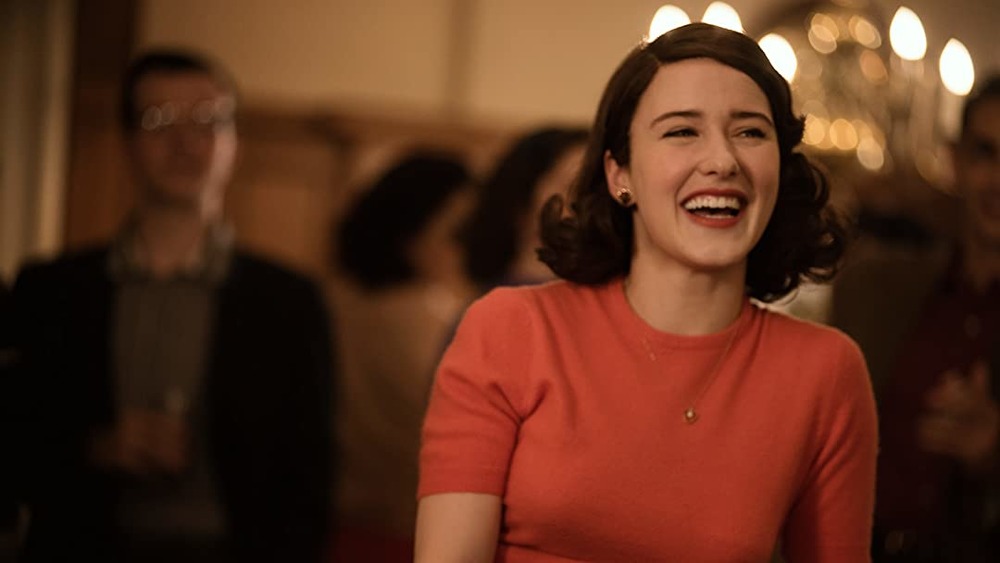 Amazon
In an interview with SlashFilm about her upcoming movie I'm Your Woman, Brosnahan revealed that despite ongoing restrictions due to the COVID-19 pandemic, which has made filming difficult or impossible for many projects, The Marvelous Mrs. Maisel will be returning to set soon.
When SlashFilm pointed out that this is typically the time when a new season of Mrs. Maisel would drop on Amazon — and brought up a recent Instagram post from Brosnahan featuring a costume fitting for the show — Brosnahan had some good news. "We're hoping that we're about a little over a month out from production," Brosnahan revealed. "We're hoping to begin shooting in January."
As for the unique hurdles Mrs. Maisel might face, Brosnahan is confident that the creative team will be able to clear them. "I think the biggest challenge will be maintaining the scope and the energy of the show," Brosnahan continued. "So much of the energy and the pacing of the show come from how big the world is and our brilliant background actors. I think about the Gaslight scenes and all the stand-up scenes in particular. We sometimes have hundreds of background actors in those scenes listening and they're my scene partners. We feed off of each other's energy and I'm nervous for how some of those things may have to change. I'm confident in this team that continues to raise the bar for itself every year—always had before this moment. If there was ever a group to rise to the challenge, it's this one. I'm really excited to go back."
Until the fourth season does drop, the first three seasons of The Marvelous Mrs. Maisel are streaming on Amazon now.