The Gilmore Girls Secret Matt Czuchry Refuses To Spill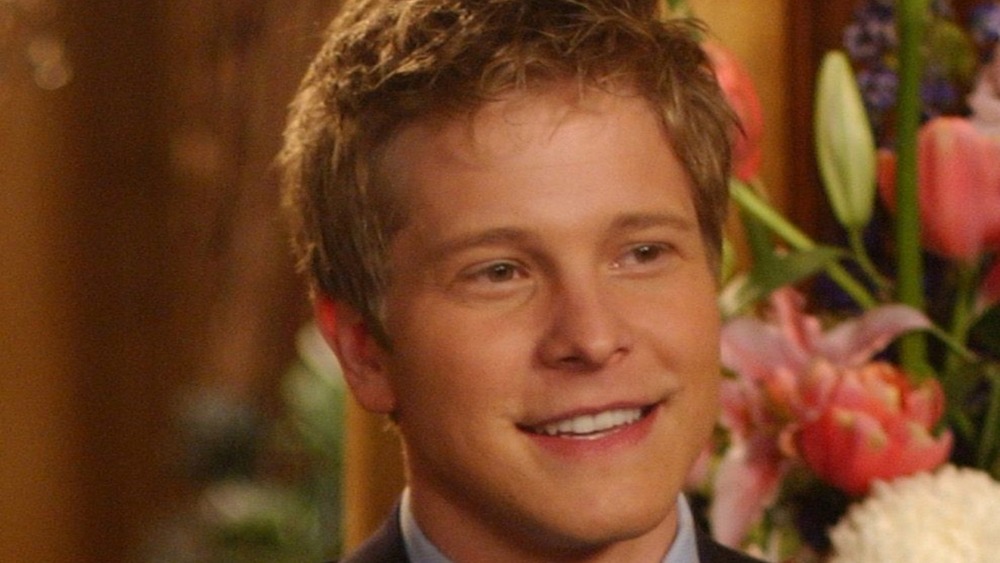 Warner Bros. TV
Matt Czuchry knows Gilmore Girls fans are still craving answers after Netflix's 2016 revival, but there's one secret he's vowed never to spill. As Gilmore Girls fans know, the revival ended with Rory dropping a baby bombshell on her mom, but the younger Gilmore failed to tell Lorelai who the baby's daddy was before the credits rolled. However, in an interview with Us Weekly, Czuchry revealed he knows who the dad is, but he won't share that info even though series creator Amy Sherman-Palladino told him he could tell whoever he wanted.
According to Czuchry, it's simply not his secret to his share. "Amy and [executive producer] Dan [Palladino], they told me who the father of the baby was, and they said, 'Yeah, you can tell whoever you want.' And I never have because one, that's for them to say," he said. "Ultimately this is Amy and Dan's show and it's Lauren [Graham's] show and it's Alexis' [Bledel] show. It's not mine. And so, for me, it doesn't feel like the right place to say who it may or may not be."
Of course that hasn't stopped his friends and family from trying to pull the secret out of him. He revealed the wife of one his oldest friends even tried to ply him with drinks in hopes he would spill the paternity news. "My buddy's wife who's been a huge fan of Gilmore Girls for so long, we would go out for drinks, and then she tried to say, like, 'OK so tell me who it is,'" he told Us Weekly. "I'm like, 'Are you really doing this? I've known your husband since I was 9 years old. You're putting drinks in me and trying to get me to tell you!"
Matt Czuchry won't reveal who the father of Rory's baby is, but fans are still pretty sure it's Logan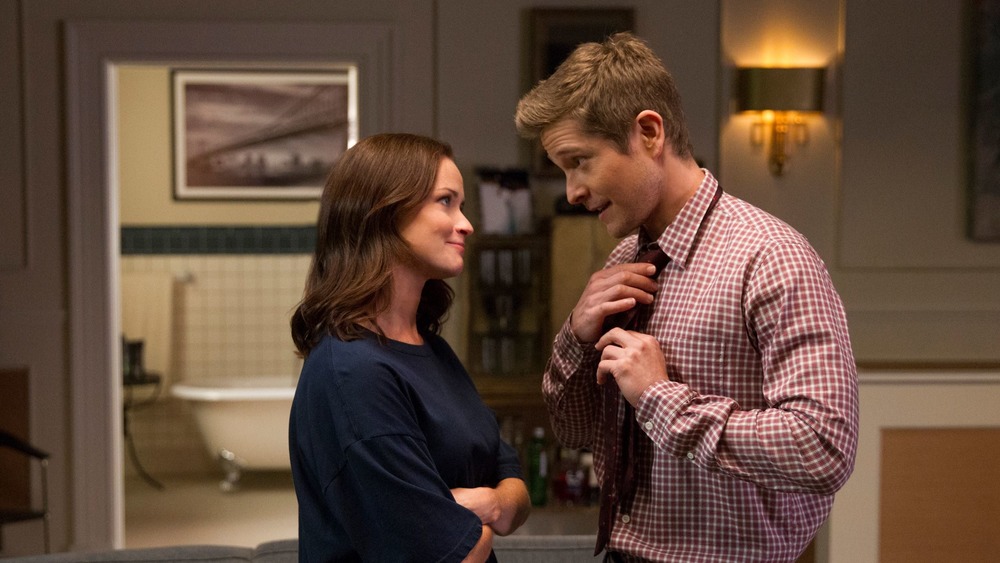 Saeed Adyani/Netflix
Even though Czuchary's lips are sealed, the general consensus among fans is Logan is the most likely candidate to be the father of Rory's baby. Throughout the revival she and her ex carry on an affair while he's engaged to someone else, only for Rory to finally break things off in the "Fall" episode shortly before revealing to her mom that she's expecting.
The only other possibilities would be Rory's Wookiee one-night stand or her boyfriend Paul, who she sees so little of, she often forgets they're dating. Some fans also held out hope that Jess and Rory reconnected off-camera, but in 2017, This Is Us star Milo Ventimiglia confirmed his character wasn't the father (via Today). Ultimately, that makes Logan the most likely suspect — and narratively speaking, the most relevant.
Even though Rory is in her thirties when she finds out she's pregnant, she's every bit as rootless and lost as her mother was at 16. As a result, there's a sense of history repeating itself, not only with the pregnancy, but with the father potentially being Logan, who is a devil-may-care, rich guy much like Rory's own father, Christopher.
Prior to sharing her news with Lorelai, Rory pays a visit to her father to ask him why he let Lorelai raise her on her own, and when Christopher expresses zero regrets, she seems to make up her mind about raising her child on her own. The implication is even though there's love between her and Logan, he's likely to follow in Christopher's footsteps in terms of his approach to parenthood.
Still, even though Logan seems like the only real possibility, no one connected to the show has confirmed he's the father. For now at least, it seems Rory's paternity mystery will remain unsolved unless the Palladinos, Graham, or Bledel decides to finally give viewers the answer they crave.