Netflix Broke A Huge Record With Its 2021 Oscar Nominations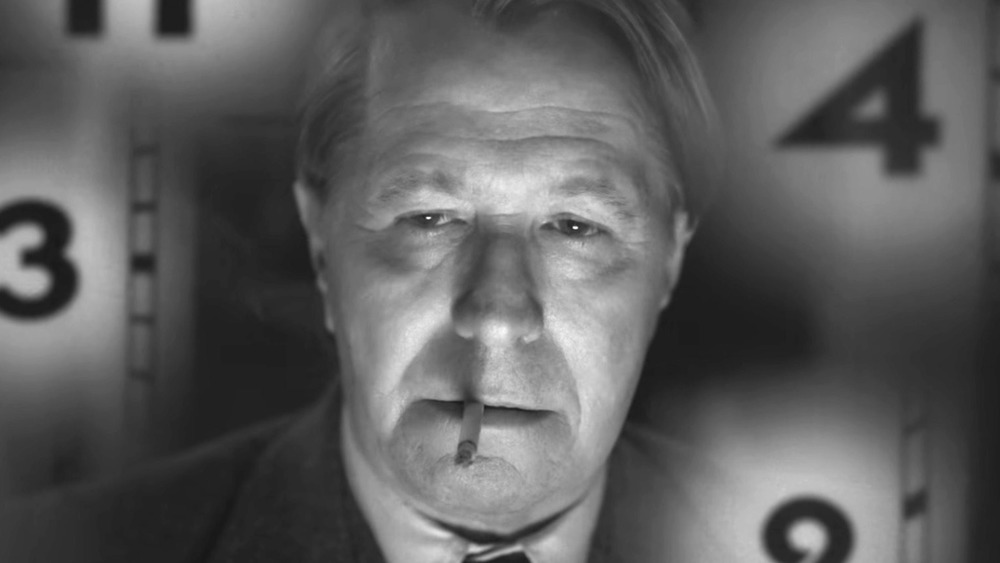 Netflix
The Oscars are the apex of entertainment awards — the more a movie, person, or production studio wins, the better. After all, prefacing someone or something with "Oscar-winning" is a great way to convince audiences of quality. When the 93rd Academy Awards air, Netflix will stand a better chance to take home Oscars than any other platform. Sure, Disney+ could probably win Best Animated Feature thanks to Soul or Onward, but according to CNBC, Netflix has a total of 35 nominations, more than any other platform or service. Stating that a Netflix property will probably win an Oscar isn't wishful thinking, just simple statistics.
Much like how Soul and Onward will compete against each other for Best Animated Feature, several of Netflix's nominations will wrestle other Netflix properties for the same awards. And some Netflix films are nominated for multiple awards. If one of these movies loses one category, worst-case scenario, it will probably win another one. Best-case scenario, the Netflix property will likely lose to a different Netflix movie vying for the same award.
May the odds be ever in your favor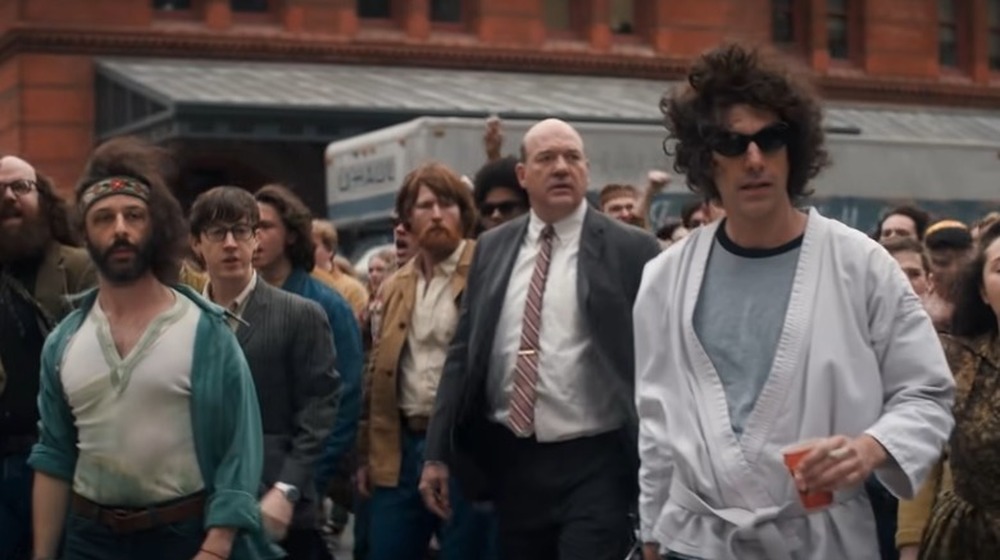 Netflix
As CNBC points out, Mank takes home the lion's share of Netflix's nominations. The movie stands to win Best Picture, Best Actor (Gary Oldman), Best Director (David Fincher), Best Cinematography, Best Production Design, Best Sound, Best Costume Design, Best Hair and Makeup, Best Original Score, and Best Actress in a Supporting Role (Amanda Seyfried). Mank will also compete against other Netflix movies in several categories, including Ma Rainey's Black Bottom for Best Actor (Chadwick Boseman), The Trial of the Chicago 7 for Best Picture, and Da 5 Bloods for Best Original Score.
Likewise, Netflix films such as Ma Rainey's Black Bottom and The Trial of the Chicago 7 have been nominated for multiple awards. Ma Rainey's Black Bottom could also win an Oscar for Best Actress (Viola Davis), Best Production Design, Best Costume Design, and Best Hair and Makeup. Meanwhile, The Trial of the Chicago 7 might take home Best Cinematography, Best Film Editing, Best Original Screenplay, Best Supporting Actor (Sacha Baron Cohen), and Best Original Song.
Netflix also has several movies up for solo Oscar categories that aren't shared with other Netflix properties. For example, The White Tiger has been nominated for Best Adapted Screenplay.
We will have to wait until April 25 to see which Oscars Netflix will claim.