Chadwick Boseman Earns Posthumous Oscars Nomination For 2021 Ceremony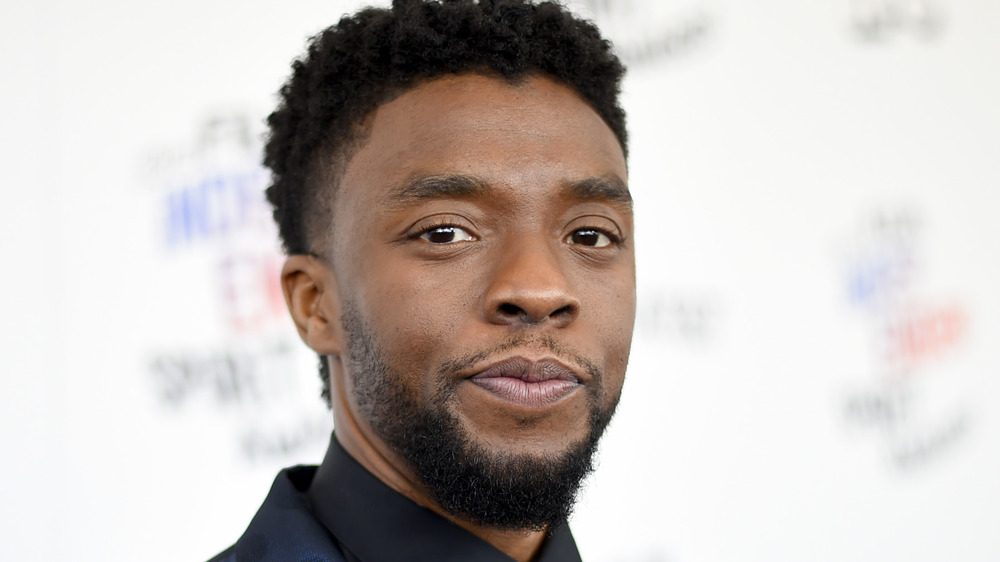 Kevin Mazur/Getty Images
Chadwick Boseman died almost one year ago, yet it only feels like yesterday audiences saw him as King T'Challa in 2018's Black Panther. However, despite arguably being his most iconic performance (just ask the children in La'Ron Hines' Golden Globes skit), it was far from his first or last role. Boseman went on to act in more movies, such as Da 5 Bloods, and he won several posthumous awards for his other performances. His list of posthumous awards might just grow even larger.
According to Variety, Boseman has been nominated for an Oscar in the Best Actor in a Leading Role category, specifically in Ma Rainey's Black Bottom. Boseman has already won a Golden Globe, an Australian Academy of Cinema and Television Arts (AACTA) award, and a Chicago Film Critics Association award for that performance; and it has been nominated for a BAFTA as well.
Given the number of awards Boseman has already secured for his Ma Rainey's Black Bottom performance, the odds of him winning a posthumous Oscar are quite frankly high.
Band of Blues Brothers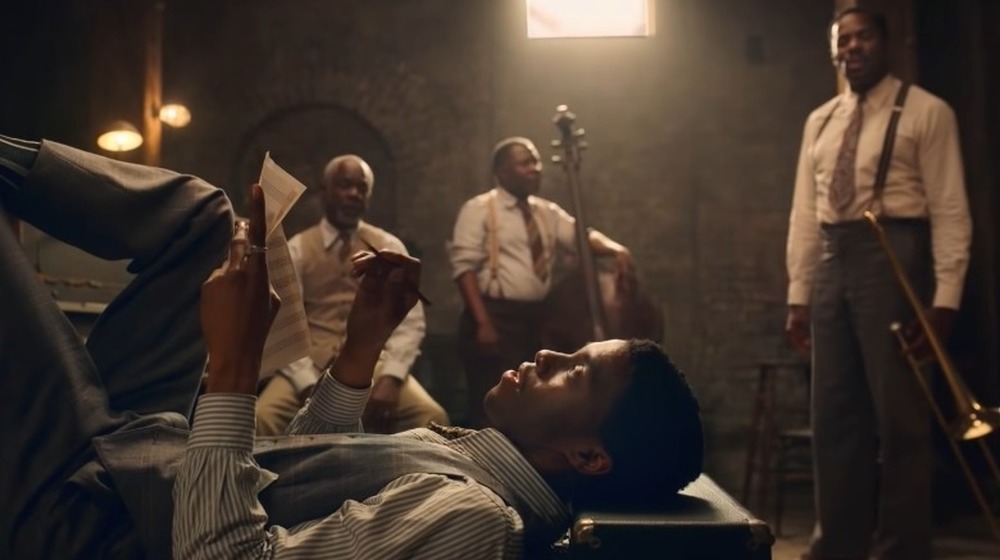 Netflix
Despite the title, Ma Rainey's Black Bottom is not a spinoff of Big Momma's House. Instead, it is a serious look at the 1920s music industry and how it was ruled by racism — all based on an August Wilson play of the same name.
In Ma Rainey's Black Bottom, Chadwick Boseman plays Levee Green, an overambitious trumpeter in the band of the titular Ma Rainey (Viola Davis). However, he wants to break away and record his own music, much to the displeasure of everyone else in the band. Thanks to Levee's arrogance, the dueling personalities of Ma and her white bosses, equipment failure, and the overt racism of the 1920s, the resulting recording session kills several careers in more ways than one.
When the film initially released, outlets such as Esquire and The Atlantic praised actor performances, Boseman chief among them. For instance, The Atlantic loved how Boseman could occupy the role of Levee "with characteristic grace" and bring him to life as a "zealous and temperamental trumpet player ... whose craft eases the grief of losing his father to racist violence."
Chances are Chadwick Boseman will earn an Oscar, albeit posthumously, thanks to Ma Rainey's Black Bottom. But, we will have to wait until April 25 to find out.