The Golden Globes Skit That Had Chadwick Boseman Fans Tearing Up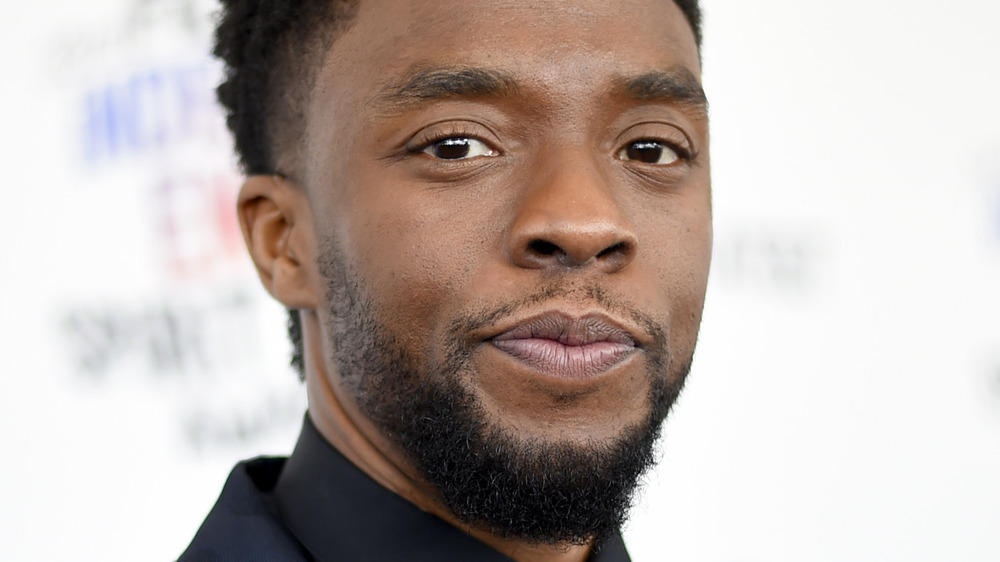 Kevin Mazur/Getty Images
The 2021 Golden Globe Awards were full of predictable wins, surprise victories, and social distancing. But nobody could've predicted La'Ron Hines' skit. He introduced it as a fun little quiz for kids to demonstrate their Golden Globes knowledge, but it eventually morphed into a heartfelt tribute.
At first, Hines grilled his guests with easy questions such as, "What are the Golden Globes?" and "What do people do at award shows?" The kids blew through the quiz, and they provided the kinds of curveball responses that could only spawn from the mind of a child. For example, one child thought the royal family lived in the rainforest, and another believed The Queen's Gambit was about fire trucks. Oh, and who can forget the boy who thought movies were made out of bricks?
These responses elicited quite a few chuckles, but then Hines asked his guests who Chadwick Boseman was. Their responses were unanimous and caused audiences to cheer, which revealed the skit as the tribute it was meant to be.
Kids said the darndest things at the Golden Globes, but they all knew Chadwick Boseman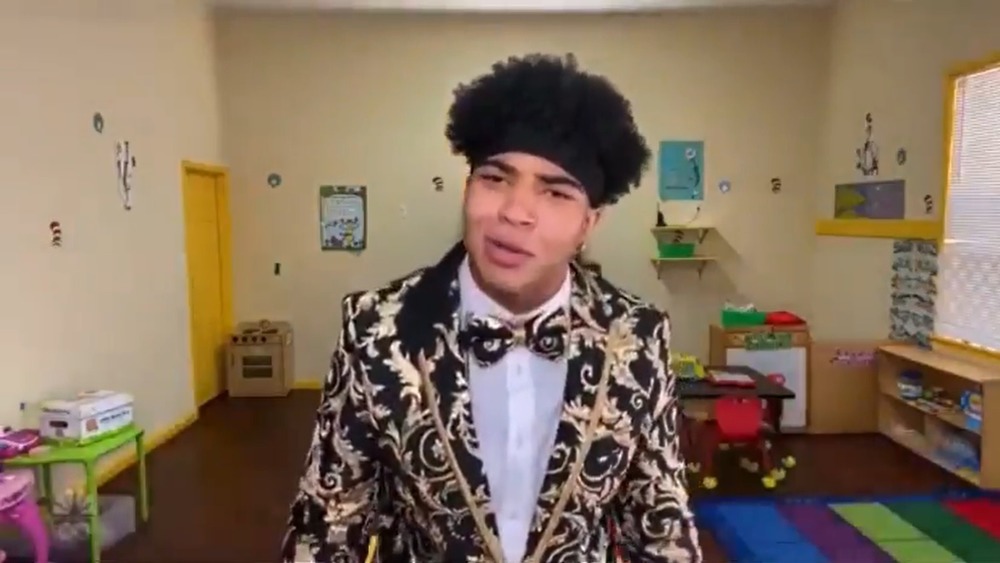 Most of the children's answers were of questionable accuracy. Granted, Jane Fonda can technically walk normally, but Captain America isn't an actor. Yet despite this lapse in knowledge, each of La'Ron Hines' guests knew that Chadwick Boseman played King T'challa/Black Panther in the Marvel Cinematic Universe. Audiences cheered at the kids' knowledge. Or perhaps they were cheering because Boseman is so synonymous with the character.
While Black Panther is arguably Boseman's most famous role, he didn't win a Golden Globe for his portrayal of the superhero. In fact, the Black Panther movie didn't win a single Golden Globe, and Boseman wasn't nominated for one until 2021. However, in a fitting tribute to the fallen king, Boseman did win a posthumous Golden Globe for Best Performance by an Actor in a Motion Picture for Ma Rainey's Black Bottom. On top of that, audiences adored how all the children immediately identified Boseman's breakout role, and Hines ended his skit on that high note.
May Chadwick Boseman's name forever elicit the desire to cross your arms in front of your chest and shout, "Wakanda forever!"