The Forgotten Kevin Costner Crime Drama You Can Stream On Netflix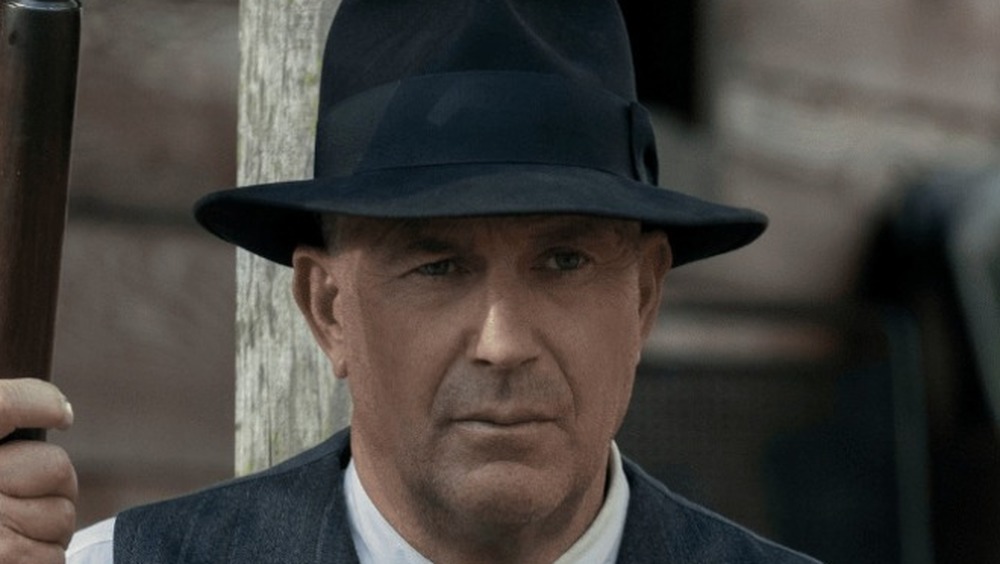 Netflix
History does funny things to people. Take Bonnie Elizabeth Parker and Clyde Chestnut Barrow, for instance — Clyde was a convicted turkey thief and Bonnie was a high school dropout who got married at 16. The two hooked up and traveled the country, stealing and murdering whenever the occasion called for it. They weren't, by most standards, great people, but they got good press and Arthur Penn made a movie about them in the '60s, so now there's a real air of Sid and Nancy romance about them. For another example of history rebranding people, see Sid and Nancy.
The point being: In reality, Bonnie and Clyde really liked robbing banks and small businesses and killed a lot of people. They were terrifying. And if you're interested in seeing their story from the perspective of the people who tried to stop them, you might want to check out Netflix's The Highwaymen.
It took longer to develop than most cicadas — The Atlantic reports that it was originally slated to star Robert Redford and Paul Newman — but The Highwaymen finally made it to screens in 2019. Was it an awkward time to release a movie about hero cops trying to shoot people? Well, the critics certainly thought so.
The Highwaymen is a bleak look at history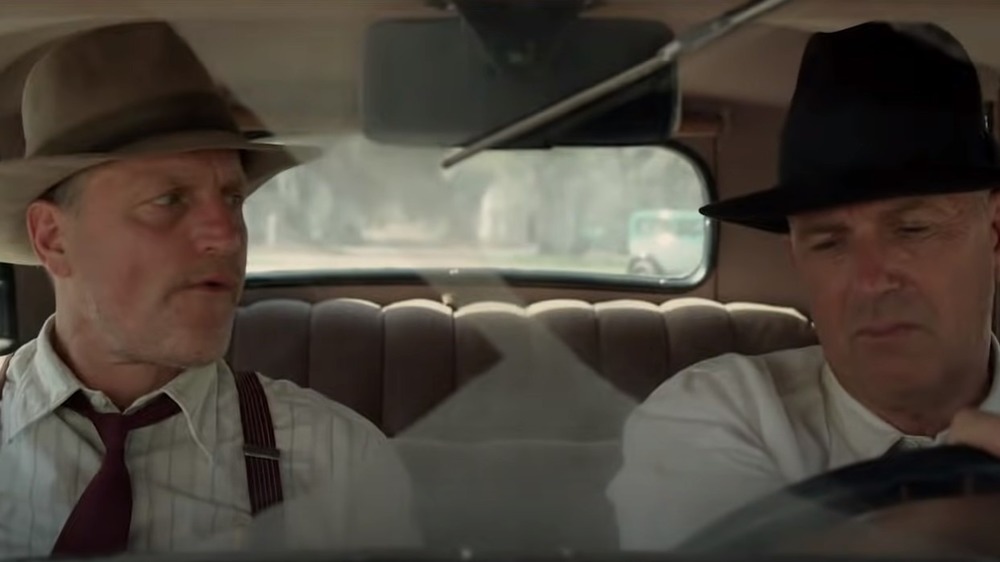 Netflix
If you're a fan of Kevin Costner, The Highwaymen has plenty to spare. The Yellowstone star brings his classic "Bruce Willis minus the breezy joie de vivre" energy to the role of Frank Hamer, the real-life Texas Ranger who led the search for Bonnie and Clyde. Along for the ride is Hamer's former partner, Benjamin Maney Gault, played by Woody Harrelson. Kathy Bates makes a characteristically excellent appearance as Texas' first female governor, Miriam "Ma" Ferguson.
The Highwaymen was hit with mixed reviews from critics when it came out, with near-universal praise for the film's performances and a fair number of criticisms regarding the runtime and sporadic pacing. The subject matter was a point of contention for a number of reviewers, who were conscious of pointing out the uncomfortable timing of dropping a cop drama in the middle of the Black Lives Matter movement. Still, audiences seemed more accepting, giving the movie a 73 percent approval rating on Rotten Tomatoes, compared to critics' 58 percent.
The story of Bonnie and Clyde is complex and probably less romantic than we've collectively decided. The Highwaymen, oddly, presents one of the most peculiar twists on their legend to date, asking "what if the bad guys really were just bad?"