Kevin Costner And Woody Harrelson To Star In Movie About Bonnie & Clyde Lawmen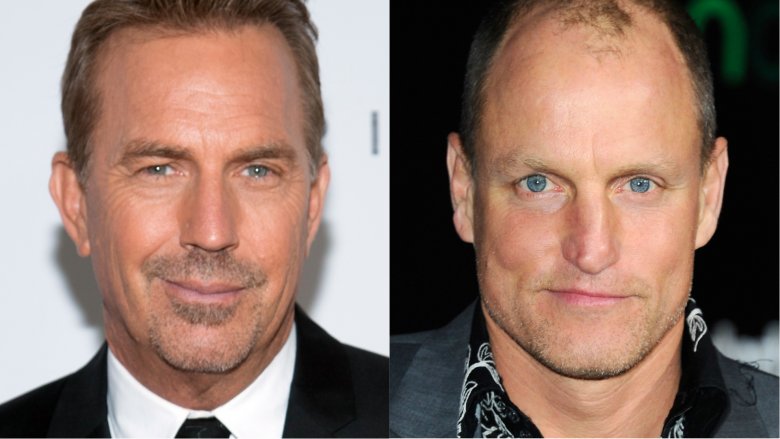 Getty Images
Kevin Costner and Woody Harrelson are teaming up for a movie that will put them on the hunt for notorious bank robbers Bonnie Parker and Clyde Barrow. 
According to Deadline, Netflix announced that the pair will play Texas Ranger Frank Hamer and his ex-partner Maney Gault in The Highwaymen, a project that's been in the pipeline so long that Paul Newman and Robert Redford were once attached to play those roles.
Hamer and Gault came out of retirement to hunt down the criminal couple who went on a crime spree with their gang throughout the central part of the U.S. during the Great Depression. Although the lawmen were already out of the Texas Rangers when Bonnie & Clyde started their infamous journey, Hamer and Gault were commissioned as special investigators and brought an end to the gang that reportedly killed 13 cops and others.
The Highwaymen will show the story from the perspective of Hamer's posse. He was an old-fashioned Ranger who'd survived 100 gunfights and killed 53 people.
Directed by John Lee Hancock (The Blindside), the film co-stars Kathy Bates (Misery), John Carroll Lynch (American Horror Story: Freak Show), Kim Dickens (Fear the Walking Dead), Thomas Mann (Kong: Skull Island), and William Sadler (The Shawshank Redemption). Production has begun in Louisiana. 
Costner recently appeared in Molly's Game and he'll star in the Paramount Network drama series Yellowstone. Harrelson was nominated for an Oscar for his performance in Three Billboards Outside Ebbing, Missouri, and he plays Tobias Beckett in the upcoming Solo: A Star Wars Story.