The Gritty Cop Drama That's Burning Up The Netflix Charts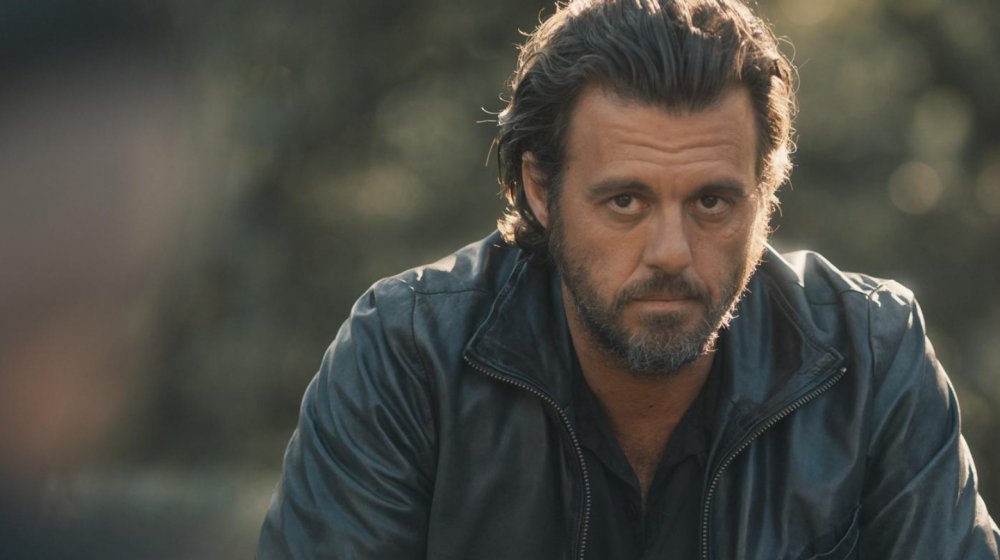 Netflix
If you're tired of flipping on gritty French cop dramas, only to find they're just not dark enough for you, then good news: Rogue City is now available on Netflix. 
Written and directed by real-life ex-cop Olivier Marchal, the César Award nominee and astonishingly prolific filmmaker behind 36 Quai des Orfèvres, Rogue City hit Netflix like a freight train on October 30, gritting and griming its way up the streaming service's top ten most-watched list in a matter of days. In its home country, the film is called Bronx, a French slang term for a hairy situation, very much in keeping with the movie's bleak premise: corruption is unavoidable, nobody is safe.
Rogue City follows the lives of a team of non-nonsense cops, led, like any self-respecting shady fictional French police force, by Jean Reno. Tasked with gunning down organized crime in Marseille, this band of crime fighters navigates the bleak criminal underbelly of southern France's scenic Mediterranean coast, portrayed here as a macabre labyrinth of nihilism where loyalties are veiled and absolutely nobody has shaved recently. Stanislas Merhar, Kaaris, and Lannick Gautry co-star.
Be warned: Rogue City is dark and violent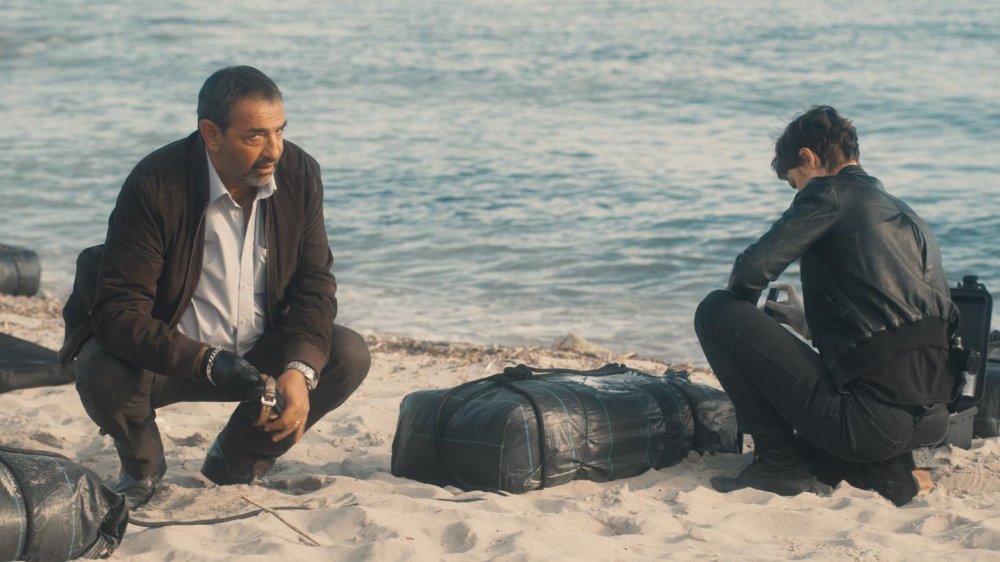 Netflix
Fresh on the scene as it is, Rogue City hasn't yet landed a critical consensus. Early reviews have been mixed, with Rotten Tomatoes showing a 42 percent audience approval rating as of November 2. Only four critics have chimed in on the review aggregator so far, expressing a wide range of opinions. Writing for The New York Times, Elisabeth Vincentelli called the picture "an ineffectual muddle," citing tender subject matter in her assertion that "Violent, law-defying cops would be a tough sell at any time, but Rogue City is oblivious to the changed context surrounding their stories. They don't hold much romantic allure nowadays." 
In a more positive review, Ready Steady Cut's Daniel Hart wrote that the film "reminds viewers that the characters are human and not just a pawn in a violent world," and declared that "Viewers can be assured that when they pick Rogue City for movie night, they will not be bored." John Cerba of Decider proclaimed that the bad guy "looks like someone melted Kevin Bacon a little." Art is subjective.
Rogue City jumped to the number three spot on Netflix's Top Ten almost immediately following its release, beaten out only by current hits The Queen's Gambit and The Holidate. Given the immense number of new shows coming to the streaming service in November, it's probably best to get caught up now.