The Queen Of The South Character You Can Find Across Many TV Shows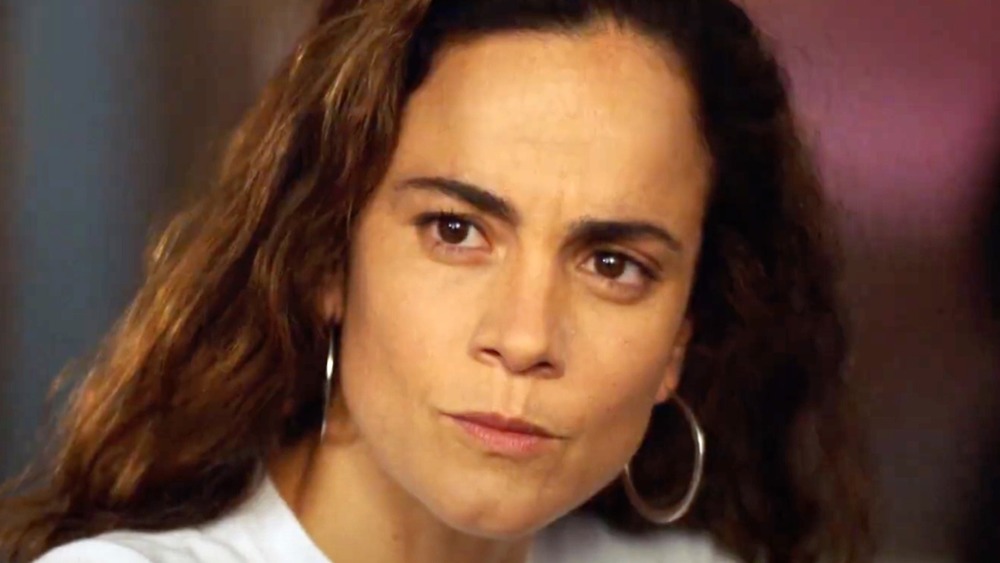 USA Network
Several shows are coming to an end this year, including Shameless, Brooklyn Nine-Nine, and Ozark. USA Network is also saying goodbye to fan-favorite Queen of the South after five thrilling seasons. The final season will premiere sometime this year, but since production was pushed back due to COVID-19, there's no concrete premiere date. At least fans can rest assured knowing the finale is on its way.
The fast-paced crime drama centers around Teresa Mendoza (Alice Braga), who falls in love with a drug-runner. When her boyfriend is murdered, she finds herself on the run from the same cartel, who decided she is next on their hit list. As the series continues, Mendoza starts her own drug ring, seeking power and money so she can get revenge for her boyfriend's murder.
Mendoza meets several powerful drug lords on her journey to the top, including Aurelio Casillas (Rafael Amaya). If you've watched the first two seasons of Queen of the South and wondered why Casillas looked so familiar, it's highly likely that you've spotted him in one of the many other projects he's been a part of.
Spin-offs and other TV roles
USA Network
The character of Aurelio Casillas is loosely based on real-life drug lord Amado Carrillo Fuentes, and Amaya is most widely known for his role portraying him in the Telemundo show El Señor de los Cielos. Not only that, but Amaya also plays Casillas in El Chema (the spin-off of El Señor de los Cielos) and Lady of Steel. His guest appearances in the different shows are a fun Easter egg for fans with sharp eyes to notice.
Amaya has been acting since 2000, when he got his first role in The Beach House as Romualdo Reyes. Since then, he's mainly starred in telenovelas but has ventured into films and more lighthearted genres like romantic comedies. He's portrayed Lorenzo in Ugly Betty, Dr. Enrique Guerrero in Hospital Central, and Roberto in Doctor Mateo. While he recently took a break from acting to overcome substance abuse issues, Amaya has stated he's ready to return to work in the near future and is looking for opportunities to make his comeback.