Benedict Cumberbatch Reveals What It's Really Like Working With Sam Raimi On Doctor Strange 2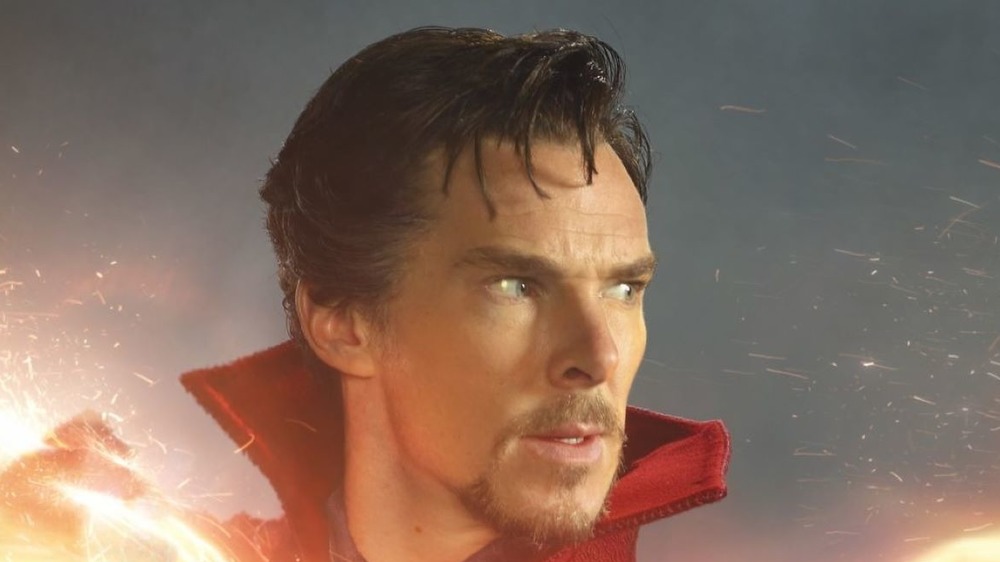 Marvel Studios/Disney
Unlike the many technology-oriented origins of his Marvel Cinematic Universe peers, Doctor Strange (Benedict Cumberbatch) is all about magic. Equipped with the Cloak of Levitation, the Eye of Agamotto, and a number of other mystical artifacts, it's his duty as Sorcerer Supreme to defend the people of Earth from supernatural threats. More often than not, those threats can't simply be punched into submission; indeed, Strange himself is hardly a superhero in the traditional big-biceps-and-spandex sense of the word.
So 2016's Doctor Strange introduces MCU fans to many of the magic concepts surrounding the title character, and the good doctor has since gone on to aid the Avengers in their titanic battle against Thanos (Josh Brolin) in both Infinity War and its follow-up, Endgame. With the origin story out of the way and Thanos subdued, however, it will be interesting to see what the unfortunately delayed sequel, Doctor Strange in the Multiverse of Madness, has to offer fans, especially with a title like that. Original director Scott Derrickson stepped down due to creative differences — though he will remain on as executive producer — but Strange actor Benedict Cumberbatch seems confident in new director Sam Raimi's ability to fill Derrickson's shoes.
Sam Raimi switches from web-slinging to magic casting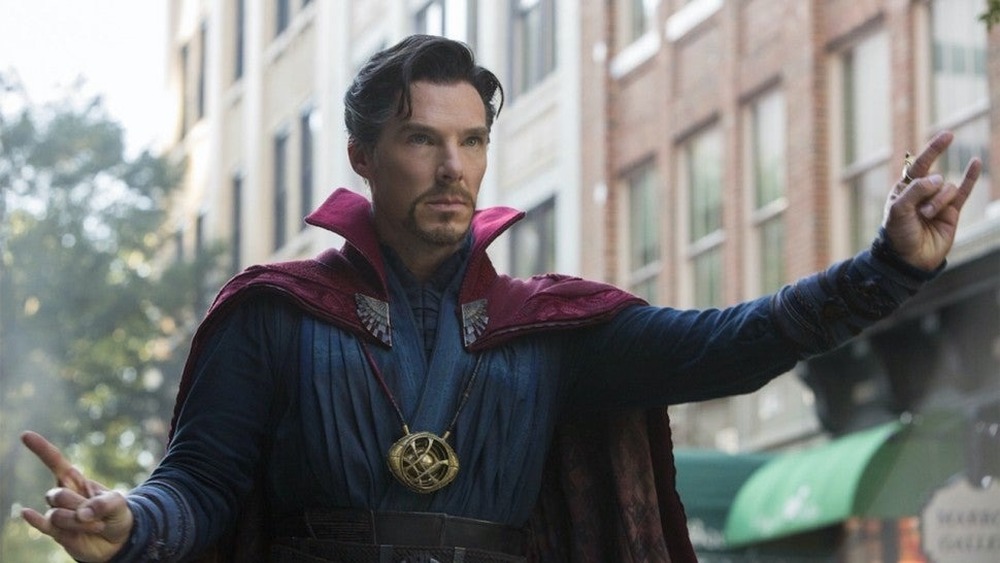 Marvel Studios/Disney
Raimi is no stranger to comic book movies, having directed the Spider-Man trilogy starring Tobey Maguire. Of course, Spider-Man is a much different character than Doctor Strange, and those movies exist outside the confines of the MCU, which officially began with Iron Man, one year after 2007's Spider-Man 3. Nonetheless, Cumberbatch believes Raimi is more than up to the task. Speaking with Collider, the actor called Raimi "amazing" and "an incredible force," recognizing what an impact the director's had on the genre. Yet Cumberbatch also mentioned that Raimi is "so humble, he's so nice, he's so appreciative... And boy, when he's happy, you know you've done something right." It's wonderful to hear that the two are getting along, because, though audiences only get the final product, any kind of behind-the-scenes tension (read: creative differences) can become worrisome.
"It's been a very, very collaborative process," Cumberbatch added, saying that, while actors like him are "just along for the ride" when it comes to origin and ensemble films, "The second time around, there's a bit more of, 'So, what do you want to do, and how do we go about solving this?' So it feels very creative. Scarily so, sometimes." From the sound of it, the synergistic feel Raimi's fostering on set should translate quite well into Doctor Strange in the Multiverse of Madness.