Here's How You Can Watch Every Movie In Sam Raimi's Spider-Man Trilogy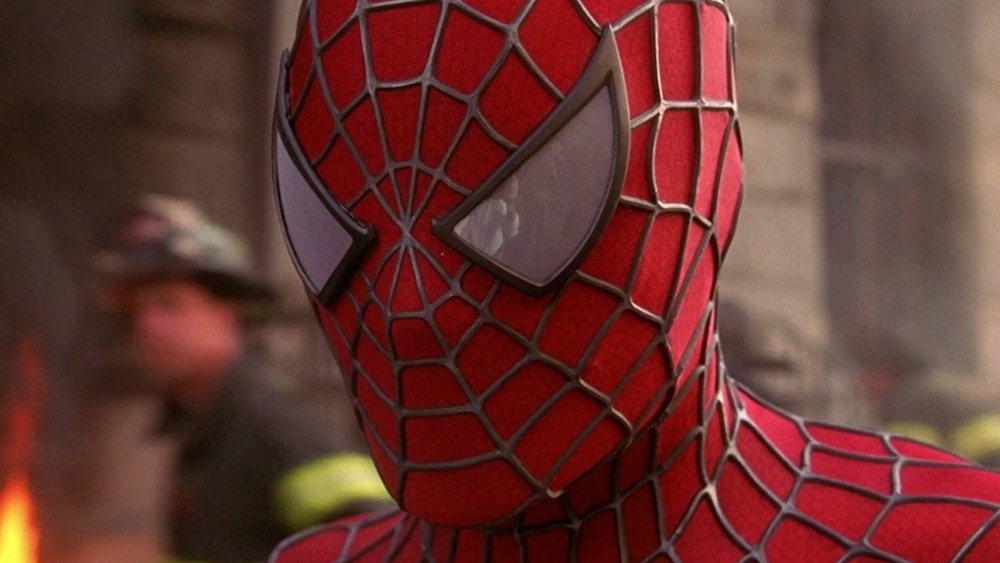 Sony Pictures
It seems like superhero movies have been the biggest things going at the multiplex forever — but just a couple decades ago, the genre was an unknown quantity at best, and considered to be lightweight kids' stuff at worst. Sure, Bryan Singer's 2000 film X-Men changed movies forever by showing audiences what's possible when filmmakers are willing to take their superpowered subjects relatively seriously, but 2002's Spider-Man — the first big-budget, live-action showcase for arguably the most famous superhero in the world — had a lot riding on it. The flick basically had to justify the existence of blockbuster-level superhero pictures to fans, movie studios, and the world, and at the helm was a skilled but idiosyncratic filmmaker best-known for his Evil Dead series of comedy-horror films and syndicated fantasy TV, Sam Raimi.
Fortunately for everyone who enjoys such acclaimed, beloved fare as the films of the world-conquering Marvel Cinematic Universe, Raimi's movie turned out to be pretty darned good. Starring little-known actor Tobey Maguire in the title role, Kirsten Dunst as Mary Jane Watson, and the great Willem Dafoe as Norman Osborn a.k.a. Green Goblin, Spider-Man told a straightforward, no-frills origin story by today's standards. Audiences were simply shocked at how good it was. Improbably, 2004's Spider-Man 2 in which Alfred Molina appeared as Spidey-nemesis Doctor Octopus was even better, and even today it's widely considered to be among the best superhero movies of all time.
Released just a year before the advent of the MCU, 2007's Spider-Man 3 had ... some problems, including That '70s Show's Topher Grace as a shoehorned-in Venom and, famously, Emo Peter Parker. But it had its merits, including a soulful turn by Thomas Haden Church as Flint Marko a.k.a. the Sandman, and it ended up as the highest-grossing film in the trilogy, according to The Numbers. 
If you're looking to run the whole series, the good news is that they all have the same streaming home — and even if you're not a subscriber, chances are you can add it on to one of your existing services.
The Sam Raimi Spider-Man movies live on Starz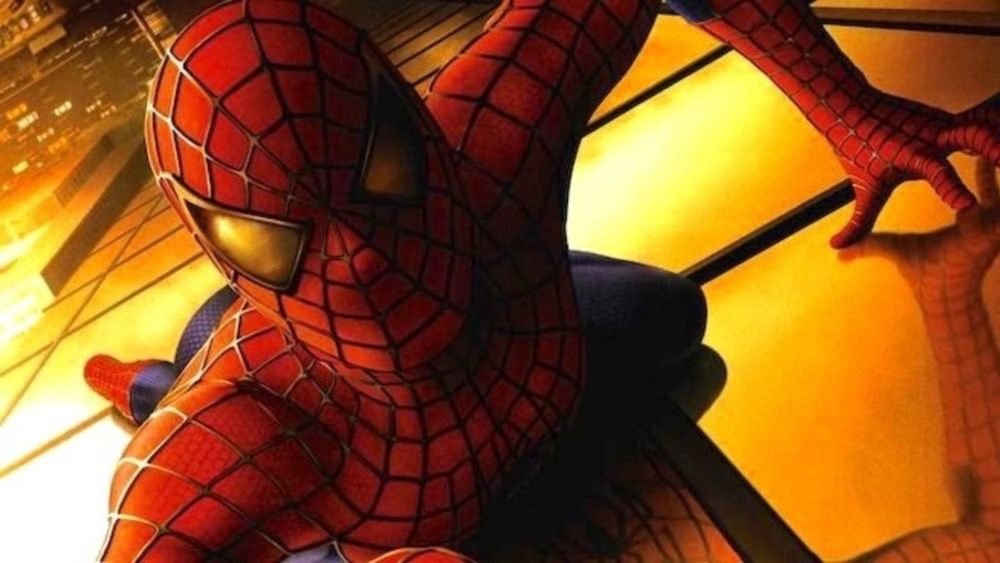 Sony Pictures
All three Raimi-directed Spidey movies are currently streaming on Starz, which carries a price tag of $8.99 per month. Starz has an exclusive deal with Sony Pictures as the streaming home of all the studio's major releases, and a similar deal with Lionsgate (via Android Authority), so its catalog of movies is surprisingly deep.
If you're not down to add another standalone streamer to your mix, you can purchase a Starz add-on for the same $8.99 per month from either Hulu or Amazon Prime Video. Both add-ons offer a seven-day free trial, so you can check out the entire library before deciding whether to make Starz a permanent part of your streaming portfolio.
Of course, if you're not a cord-cutter, you can check with your cable or satellite service; chances are that the Starz network is either part of your package, or available as a premium add-on. Finally, if none of these sound like viable options, all three of Raimi's superhero epics are available to rent on all of your favorite digital platforms. Prime Video has them for only $2.99 apiece — not bad for an entire afternoon full of web-slinging, wisecracking action with the original big-screen Spidey.