Why Kreese's Character Doesn't Make Sense In Cobra Kai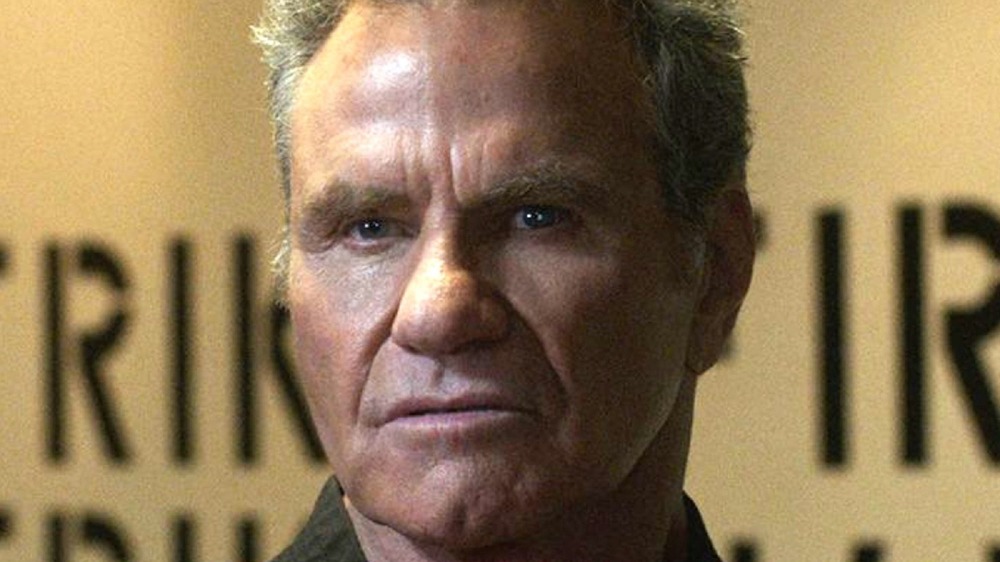 Netflix
Contains spoilers for Cobra Kai season 3
The hit Netflix series Cobra Kai has kept viewers enthralled for three seasons by giving them something they never knew they needed: a return to the world of The Karate Kid after three-plus decades. The series catches up with Johnny Lawrence (William Zabka), who — after spending the entirety of that time working menial jobs, dwelling on past glories and defeats, and drinking a lot — reopens the infamous titular dojo, taking under his wing a bullied teen named Miguel (Xolo Maradueña) along with a group of other troubled teens. In response, his arch-nemesis Daniel LaRusso (Ralph Macchio), who owns one of the most successful car dealerships in the San Fernando Valley, opens his own dojo based on the teachings of his late, beloved mentor Mr. Miyagi (Pat Morita, seen in archival footage).
The various clashes, truces, and alliances between Johnny and Daniel and their students — which also include Daniel's daughter Samantha (Mary Mouser) and Johnny's estranged son Robby (Tanner Buchanan) — provide a great deal of the series' drama, laughs, and butt-kicking action. But at the end of season 1, with Miguel having emerged from the All-Valley Under 19 Karate Tournament with the trophy for Cobra Kai, a wild card emerged: Johnny's nefarious ex-sensei John Kreese (Martin Kove), whose machinations have come to drive the narrative during Cobra Kai's second and third seasons. Kreese first joins Johnny in Cobra Kai, but alienates his former student by imposing his rigid "Strike First, Strike Hard, No Mercy" ethos on his students. In response, Johnny forces Kreese (whom he discovered was living in a men's shelter) out of the picture. That's when the dramatic sparks really start to fly, as Kreese doesn't take too kindly to the slight, going so far as to usurp Johnny as the king of Cobra Kai.
It's been fantastic to see Kove return to the role of Kreese, who is still all hard edges and badass attitude after all these years. But to some of Cobra Kai's fans, his presence is a little narratively questionable — which is to say, it doesn't make a whole lot of sense.
Some fans see Kreese as a walking plot hole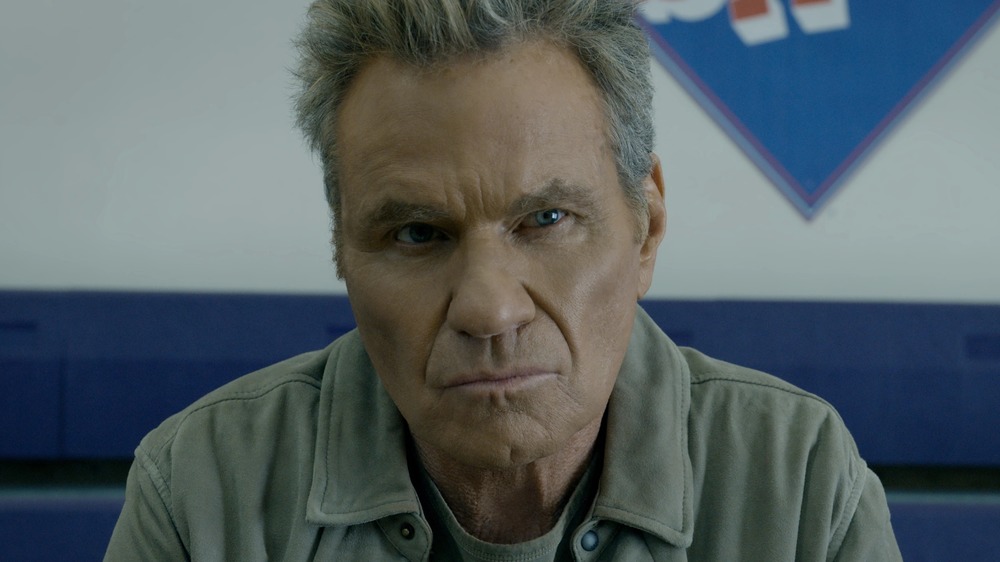 Netflix
First off, we don't know where Kreese has been this whole time, or what prompts him to come back (besides, perhaps, Cobra Kai's tournament victory). Like Johnny, he appears to have harbored a lifelong grudge against Daniel and Miyagi, whom he name drops often — but why? He hasn't even been in the area for over 30 years, yet at the end of Cobra Kai season 3, he goes so far as to send his students to Daniel's house to attack Daniel's Miyagi-do kids, and when confronted at the dojo by Daniel and Johnny, he actually attempts to kill Daniel. It seems like a bit of an extreme reaction to losing a pair of karate tournaments in the '80s.
Cobra Kai fans over on Reddit have been engaged in a lively discussion around this point, trying to parse out exactly what Kreese's end game is, particularly in light of his agreement with Johnny and Daniel after that season-ending fight to settle their differences at the upcoming tournament. "I can't really think of what Kreese would want," wrote user dontcommitnorespawn. "I really hope it isn't to get Johnny to teach at Cobra Kai again, but that also wouldn't make sense ... Also Kreese could've stayed regardless of making the deal, like he said 'it's a free country.'" One user posited that perhaps Kreese wants to rid the world of Miyagi-do for good, but another pointed out that this makes little sense, writing, "There's no way that's what Kreese wants, because if that does happen, his students have no one to fight, and they have no real motivation."
Cobra Kai simply doesn't clue us into Kreese's motivations — but the show might be getting there. In season 3, we got several amazing flashback sequences, featuring Kreese as a young man, which help to explain why he is the way he is. If his backstory continues to be explored, it could shed some light on where he's going with his vendetta against Johnny and Daniel.
There's a lot we still have to find out about Kreese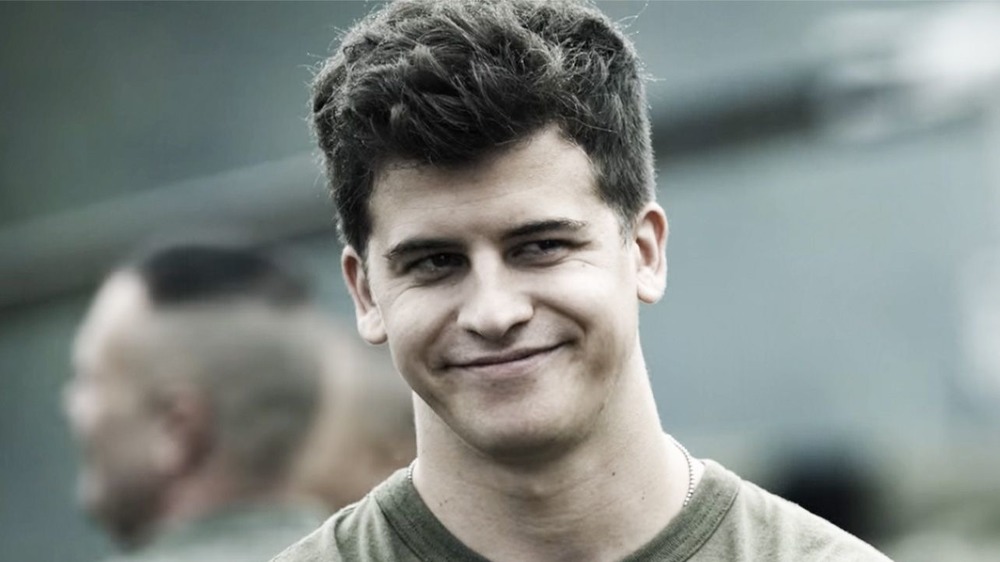 Netflix
These sequences reveal that as a young guy, Kreese (portrayed by Barrett Carnahan) endured a series of misfortunes during his stint with an elite unit in Vietnam. He was captured by the Viet Cong, and was forced to fight his commanding officer to the death over a literal pit of cobras — a fight which he won, but which likely scarred him for life. On the Reddit thread, user Catdog2008 opined that this was, in fact, a defining moment for Kreese. "His head and heart seem to still be stuck back on that bridge overlooking the snake pit," they wrote.
Perhaps Kreese, driven to justify living his entire life by that code, is simply out to prove that his way is the right way — that Mr. Miyagi's philosophies of balance, mercy, and respect are truly for the weak, and that whoever lives by those tenets can never truly achieve victory. If so, it would explain why Johnny's softening of his philosophy merited forcing Johnny out of Cobra Kai — and why Daniel's continued adherence to Miyagi's diametrically opposed philosophy gets under his skin so badly.
It certainly seems like the creative minds behind Cobra Kai aren't done exploring the psyche of Kreese — and hopefully that means we'll get more of Carnahan's spot-on young version of the character, whether during the series' upcoming fourth season or even by way of a possible spin-off. He's a fascinating character — and one that deserves to have a few blanks filled in.