The Most Paused Cobra Kai Moments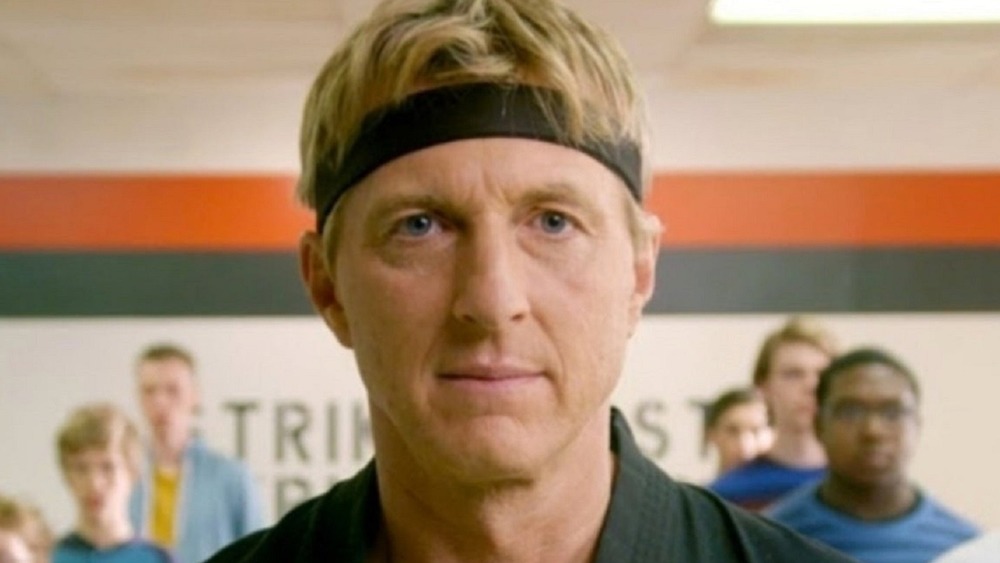 The sequel to The Karate Kid films that we never knew we needed, Cobra Kai received rave reviews when it debuted as the first scripted series on YouTube Red back in 2018, scoring a perfect 100 percent rating on Rotten Tomatoes. In the show, Ralph Macchio reprises the role of the Karate Kid himself, Daniel LaRusso, but his old rival, Johnny Lawrence (William Zabka), gets equal billing. Johnny has fallen on hard times in the three and a half decades since the first film, and when he decides to re-open Cobra Kai (the controversial karate dojo founded by his old sensei, Martin Kove's John Kreese), his feud with Daniel is reignited.
Nobody really expected this belated Karate Kid follow-up series to have such a big impact, but fans of the franchise were instantly hooked, and it managed to suck in a whole new generation of viewers, too. Cobra Kai fever hit all new levels when the show moved to Netflix, with audiences across the world watching the story of Johnny and Daniel unfold. However, while Cobra Kai is incredibly binge-worthy, every so often, fans need to hit that pause button and study what's happening on-screen. Perhaps there's a Karate Kid Easter egg that needs an extra second of appreciation or a surprise appearance that catches us off guard. Whatever the reason, you'll definitely want to hit pause to appreciate these Cobra Kai moments. 
(Warning — there are spoilers ahead.)
In Cobra Kai, we learn Daniel's first victory at the All-Valley made headlines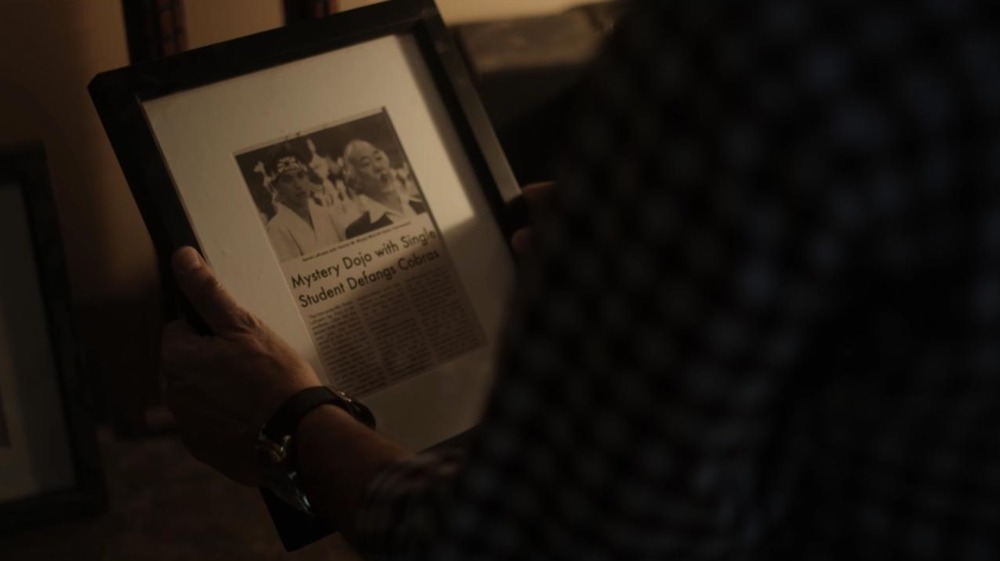 To their delight, the creators of Cobra Kai were given access to unused footage shot for the Karate Kid films, which allowed them to frame the big fight between Daniel LaRusso and Johnny Lawrence in a new way. "We wanted to open with the iconic final fight from the original film, but show it more from Johnny's perspective to help get the audience on board for his journey," executive producer Jon Hurwitz told Entertainment Weekly. Daniel and Johnny's showdown at the All-Valley Karate Tournament became ingrained in pop culture over the years, and it was clearly a big deal in-universe, too.
After Daniel breaks up his daughter's pool party in episode two, he picks up a framed newspaper clipping that somebody knocked over and places it next to a second clipping. Keen Karate Kid fans reached for the pause button to check out the headlines, the first of which reads, "Mystery Dojo with Single Student Defangs Cobras," referencing the first film. "Wish you were here to give me some of that Miyagi wisdom right now," Daniel says as he puts the prized clipping back in its place. The second headline ("Local Valley Champ Defends Title Against Karate's Bad Boy") is a nod to Daniel's victory over Mike Barnes at the end of The Karate Kid Part III.
Hawk's hawk has a mohawk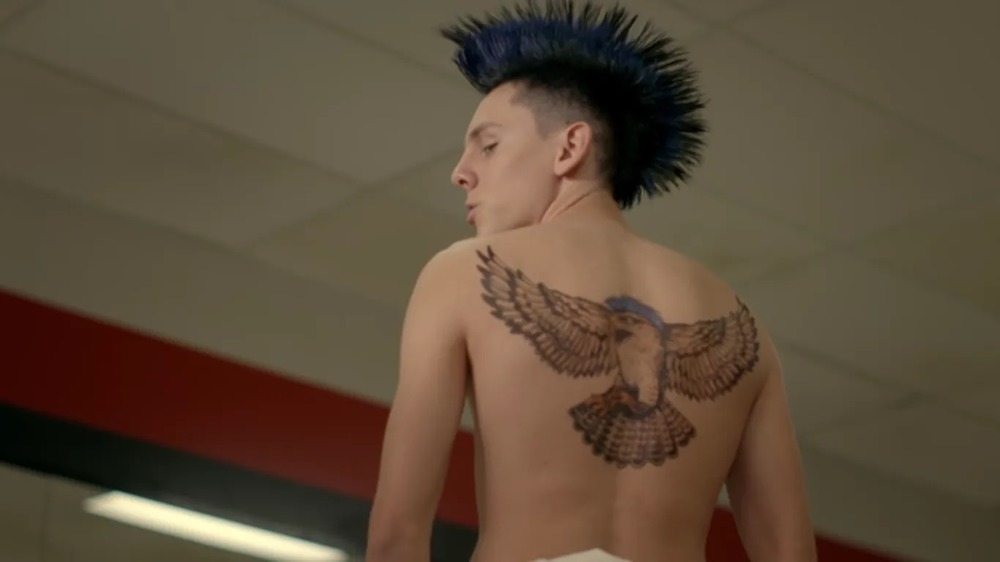 When we first meet Jacob Bertrand's Eli Moskowitz, he's a shy kid who gets constantly bullied over the scar on his lip. It doesn't get much better when he starts attending Cobra Kai. Sensei Johnny Lawrence makes a point to humiliate him in front of the other students, and he gets the reaction he was looking for. When Eli turns up for his next lesson, he's sporting a huge blue mohawk, much to the shock of his friends. His impressed sensei christens him Hawk, and his transformation from loser to borderline unhinged badass begins.
In the seventh episode of Cobra Kai's first season, Hawk takes his new identity to the next level, unveiling a huge back tattoo. Viewers hit the pause button en masse to check out the former geek's new ink — a giant hawk with a matching blue mohawk. He flips the script again in the second season when he changes the color of his mohawk (and his hawk's mohawk) to red. Speaking to BuzzFeed, Bertrand revealed that the sprawling back tattoo can take up to 45 minutes to apply, and his signature spikey hair-do takes the hair and makeup people around an hour to get right.
Mr. Miyagi's real first name is revealed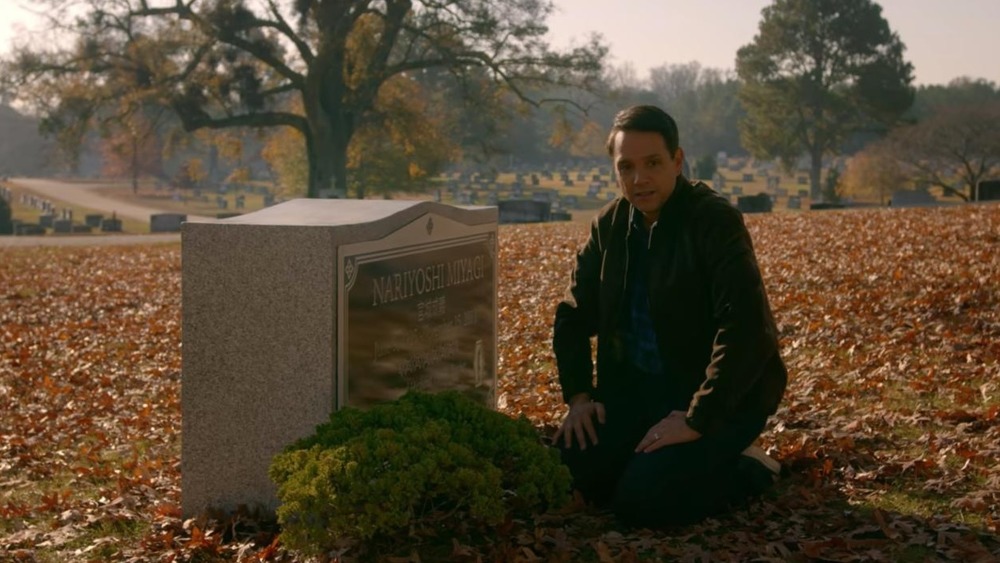 When the evergreen Ralph Macchio was approached about reprising the role of Daniel LaRusso in an all-new Karate Kid sequel series, he agreed to take part on one condition: The show had to pay fitting tribute to the late Pat Morita's Mr. Miyagi. "It was important to me that Pat's legacy was not lost, even though the whole concept was about the rivalry between Daniel and Johnny Lawrence," Macchio told The Hollywood Reporter. "We didn't want the human element of the show to get lost, and that human element really stems from Mr. Miyagi."
One of the most touching scenes in the first season is Daniel's visit to Miyagi's grave. Some fans reached for the tissues as Daniel lamented not being able to ask his departed sensei for advice, while others shot for the pause button. Why? Because a long-standing Karate Kid mystery is definitively put to bed in this scene. On top of listing his military honors (he was a recipient of the Medal of Honor, which was stolen and later returned in Cobra Kai), Miyagi's headstone confirms that his first name was actually Nariyoshi. The Okinawan's name was previously listed as Keisuke, and he was also referred to as Yakuga in the short-lived Karate Kid animated series.
John Kreese comes back from the dead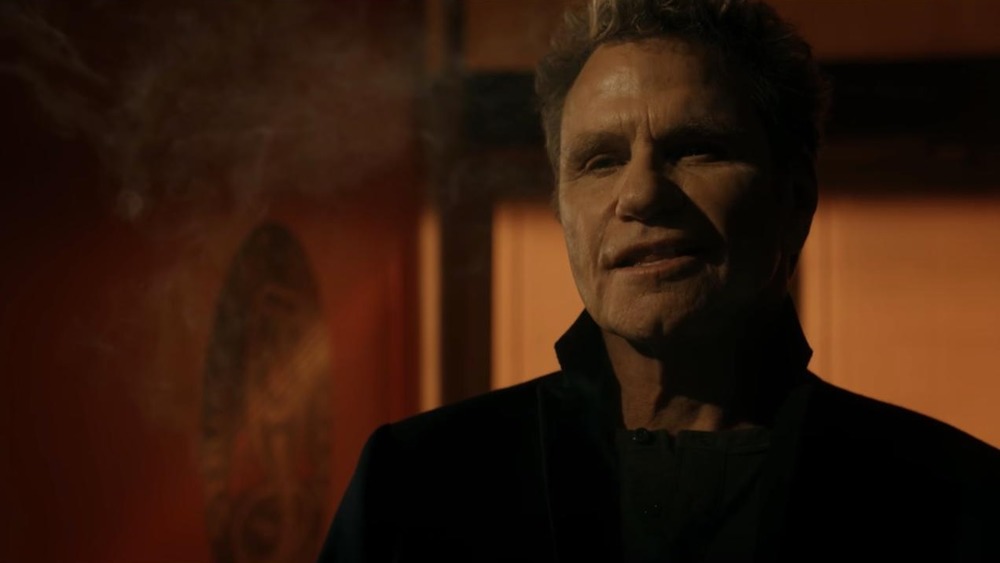 The shadow of Martin Kove's John Kreese loomed large over the first season of Cobra Kai, but it wasn't until the final moments of the last episode that he appeared in person. The original Karate Kid big bad and still the most feared of the bunch, Kreese's return was a brilliant way to cap the season off. Cloaked in darkness, he commends former student Johnny Lawrence for putting Cobra Kai back on the map. "Everyone closed the book on us, they thought we were done," Kreese croons as he steps out of the darkness, puffing a fat cigar. "But now they see that the real story's only just begun."
At this stage, everyone (including Johnny, apparently) thought that Kreese was dead, so his late reappearance became one of the most paused moments of the inaugural season. He looked a lot older than he did when we last saw him, which only seemed to make him more intimidating. Kove told The Hollywood Reporter that he was "quite leery" about returning to his most iconic role, but he agreed after receiving certain reassurances. "My basic insistence to the writers was, 'Are you going to write this character vulnerably? Are you going to give him some versatile situations?' And they did." Kreese's story is explored in great detail during season 3, which goes some way to explaining his cold and combative nature.
Cobra Kai reveals the second rule of Miyagi-Do karate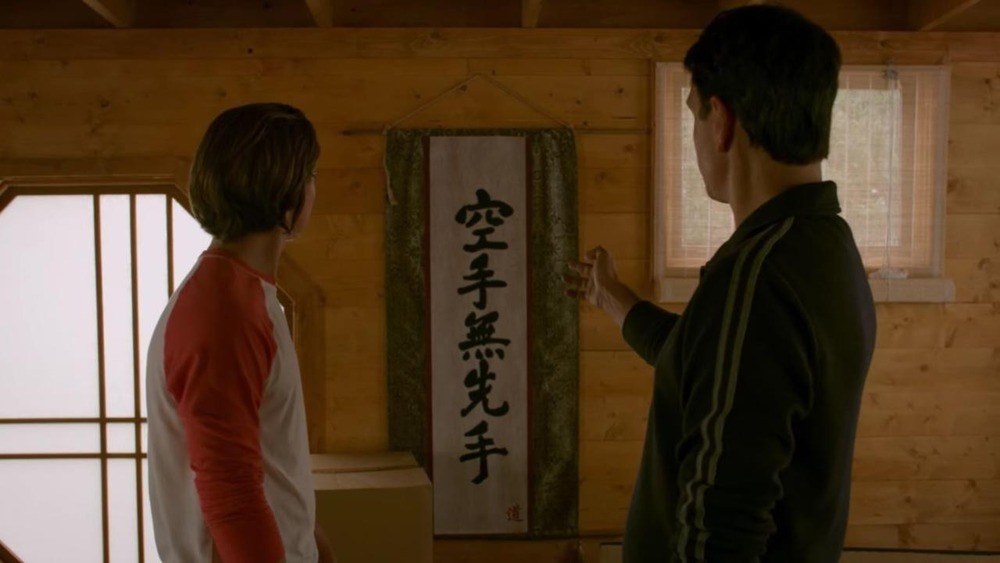 Like fans of the Karate Kid films, Cobra Kai star Ralph Macchio got hit with the feels when he laid eyes on a recreated version of Mr. Miyagi's original house. Speaking to Rolling Stone, the actor revealed that being on the "Miyagi set" made memories of the time he spent with Pat Morita and director John Avildsen come flooding back. "It was emotional because some of my friends that I made that movie with are no longer here," Macchio told the music mag. "And also, from the get-go when they pitched this idea, I needed to have those moments, the legacy of what Miyagi brought to Danny LaRusso's life."
The Miyagi-Do dojo is undoubtedly the show's best set, and keen-eyed fans will no doubt have spotted two familiar banners. First seen in The Karate Kid Part II, in which Daniel accompanies Mr. Miyagi to his family home in Okinawa, the banners are emblazoned with the rules of Miyagi-Do karate. "Rule #1: Karate for defense only," Mr. Miyagi explained to his student. "Rule #2: First learn rule number one." Daniel uses a variation on his beloved sensei's definition when new student Robby Keene (Tanner Buchanan) asks about the banners, but those who paused the show at this stage were able to decipher the second one. It actually reads "senseigoshin (先正其心)," which means "first, have a sound mind."
Johnny flies the flag for '80s rock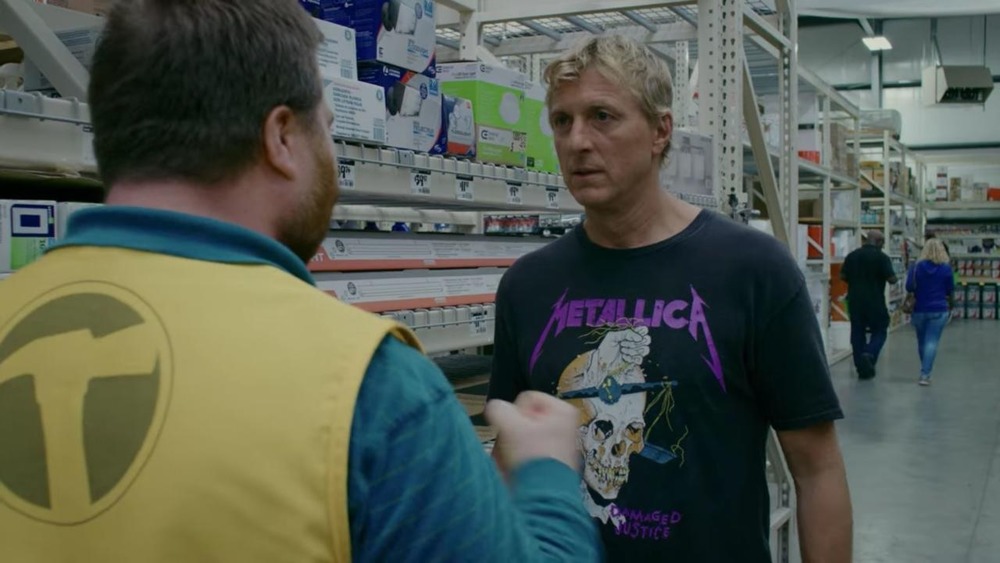 To say that Johnny Lawrence likes '80s rock music would be something of an understatement. His love for the rock music of his youth soon rubs off on his young protégé, who gets scolded for having never heard of Guns N' Roses. "I went online and looked up Guns N' Roses and ended up going on this whole '80s rock rabbit hole," Miguel Diaz (Xolo Maridueña) tells Johnny in the first season. "That s*** is dope!" Queen, AC/DC and Motley Crue are just a few of the many bands that have been heard on the show so far, and Johnny loves to wear his love for rock on his sleeve — or, more accurately, his torso.
Johnny has worn a few different band T-shirts on the show, and if you pause to investigate them, you'll discover that they're from tours that happened in the '80s. He rocks a vintage "1980 Invasion" Van Halen T-shirt in the show's third episode, and in season 2, he can be seen in a Metallica shirt from the "Damaged Justice" tour, which ran between 1988 and 1989. It's the power of '80s rock that ultimately helps a wheelchair-bound Miguel get back on his feet in season 3. When Johnny takes his student to see a Dee Snider (of Twister Sister fame) show, the soon-to-be-unparalyzed high schooler can't help but tap his foot.
Who's that Mr. Miyagi lookalike on the beach?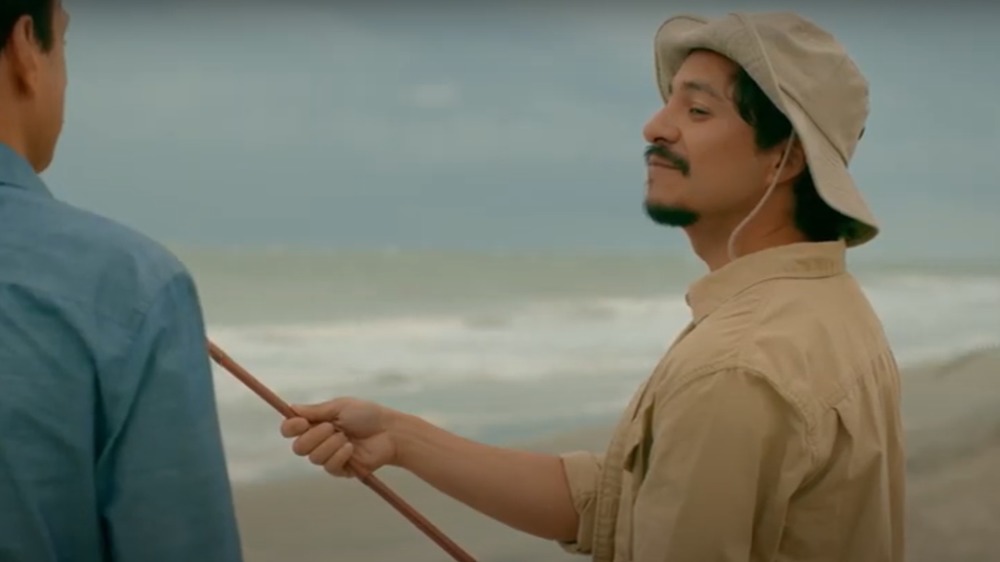 Daniel LaRusso continues to lament the loss of his mentor, Mr. Miyagi, in Cobra Kai season 2. In the episode "The Moment of Truth" (which refers to Johnny Lawrence discovering that former sensei John Kreese is living in a homeless shelter), the forlorn former champ wanders the beach deep in thought. He's struggling to convince the kids and parents of the San Fernando Valley area that Miyagi-Do's approach to karate is safer and superior to Cobra Kai's, and that's when he sees Mr. Miyagi — at least, he thinks he does.
When Daniel spots a fisherman who looks just like his Okinawan sensei, his face lights up, but upon closer inspection, he's simply a Miyagi lookalike. He apologizes to the man and, after glancing at his empty bucket, notes that he hasn't caught anything. In response, the stranger gives Daniel the sage advice he was looking for. "If you've got something worth biting, eventually the fish will find you. You just have to be patient." The scene wound up being a highly paused one — Karate Kid fans everywhere froze on the fisherman's face to try and work out who this doppelganger was. Turns out, the wise stranger is played by a little-known actor named Jesse Santoyo.
Johnny describes the show's logo in a hilariously meta joke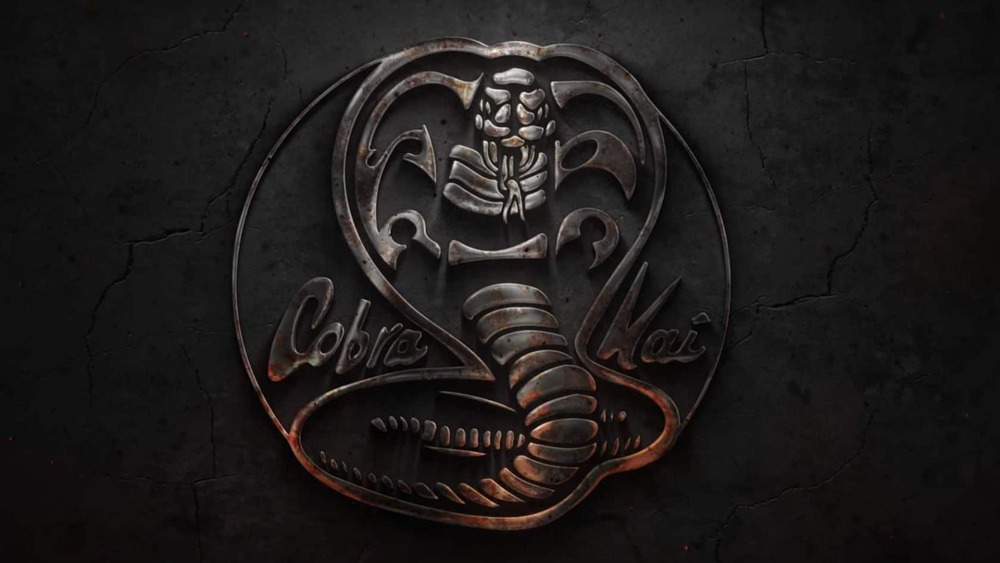 Many of the funniest Cobra Kai moments are born out of Johnny Lawrence's cluelessness when it comes to the modern world. He frequently uses the word "hashbrown" in place of "hashtag," and his Facebook etiquette leaves a lot to be desired. Johnny's top student, Miguel Diaz, faces an uphill battle when it comes to making his sensei tech-savvy, but he knows that taking Cobra Kai online is the best way to get the word out. When Johnny is asked how he wants his online commercial to look, he describes the exact same chrome snake that appears at the end of every Cobra Kai episode.
"This moment is the ultimate inside joke for us," producer Jon Hurwitz told Entertainment Weekly. "We wanted to have something impactful that felt in the spirit of the show. ... Our editor, Nick Monsour, quickly threw together that badass chrome end-snake, and we all looked at each other and said, 'I guess that works.' As time went on, the Johnny Lawrence in each of us absolutely fell in love with it, so when we had Johnny making his Cobra Kai dojo commercial, we knew he'd want to slap the same thing on at the end." We'd already seen the logo a dozen times when this joke was dropped in the third episode of season 2, but we all paused at the end anyway to truly appreciate Johnny's vision.
Freddy Fernandez is apparently doing pretty well for himself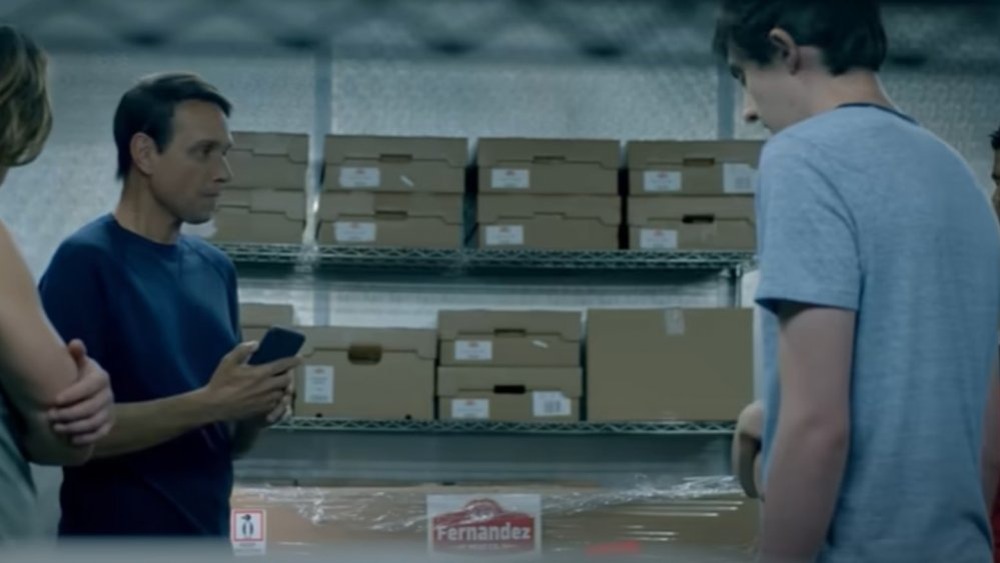 Observant viewers paused to confirm one of the show's deepest cuts in "Lull", the seventh episode of Cobra Kai season 2. When New Jersey native Daniel LaRusso arrives at his new apartment complex in the original Karate Kid film, he has an interesting first encounter with one of his new neighbors, a chirpy young man named Freddy Fernandez (Israel Juarbe). Daniel accidentally knocks Freddy to the ground when he kicks the gate to their complex open, but they quickly become friends. Freddy showed up in a flashback when Daniel visited South Seas apartments in the first season of Cobra Kai, and even though he's yet to feature on the show in person, there was a big nod to him during season 2.
When Daniel takes his students into a meat locker for a training session, labels for the "Fernandez Meat Company" can be seen on the boxes all around them. "The stickers suggest that the factory is owned by Freddy Fernandez, the kid with the 'Makin' Bacon' shirt that Daniel LaRusso first meets when he moves into his Reseda apartment in The Karate Kid," producer Hayden Schlossberg told Entertainment Weekly. "So it would appear that Freddy ended up in the bacon business after all." We're guessing that, since Daniel isn't the type to just use a random freezer without permission, he and Freddy are still friends.
Ali sends Johnny a Facebook friend request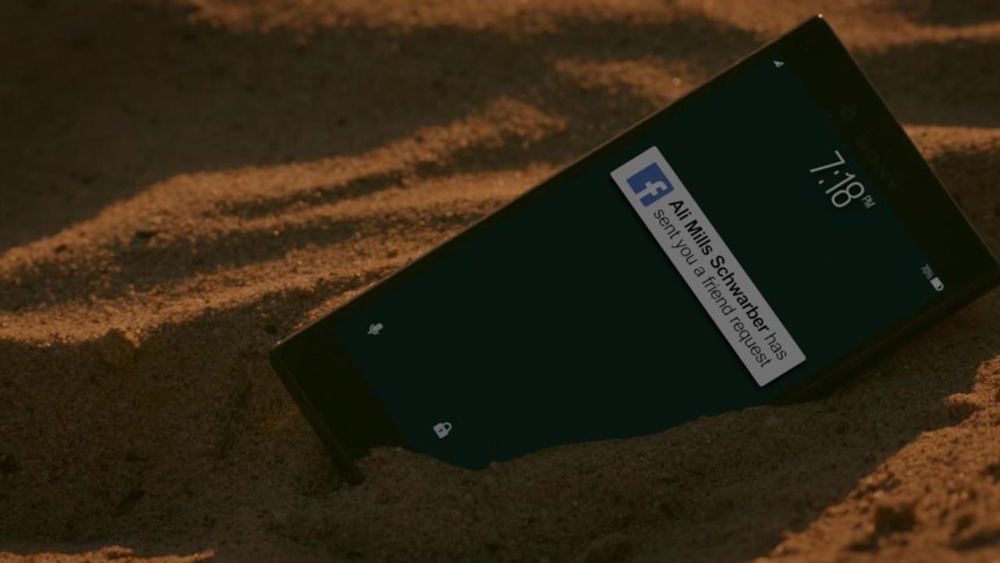 Ali Mills (Elisabeth Shue) returns to the Valley in Cobra Kai season 3, and she ends up being a voice of reason for both Daniel LaRusso and Johnny Lawrence. Her comeback is teased in the final shot of the previous season, when, devastated about the life-threatening injuries sustained by his student at the hands of his son, Johnny tosses his phone away in a fit of rage. If he'd only held onto it for a few moments longer, he would've received some much-needed good news. Soon after the phone lands in the sand, the screen lights up with a notification — it's a Facebook friend request from Ali, the first girl that he (and Daniel) loved.
Cobra Kai makes it clear that Ali left a big impact on both Daniel and Johnny prior to her highly anticipated return, which Shue had to keep secret. When the third season dropped and she was free to discuss the show, she told Entertainment Weekly that it was like a big reunion for her. "It was so fun to realize that all of our chemistry was exactly the same," she said. "My chemistry with Ralph was the same, the same with Billy — it was odd! It was literally like a high school reunion; it felt like no time had passed."
Daniel's old flame, Kumiko, is still dancing in Cobra Kai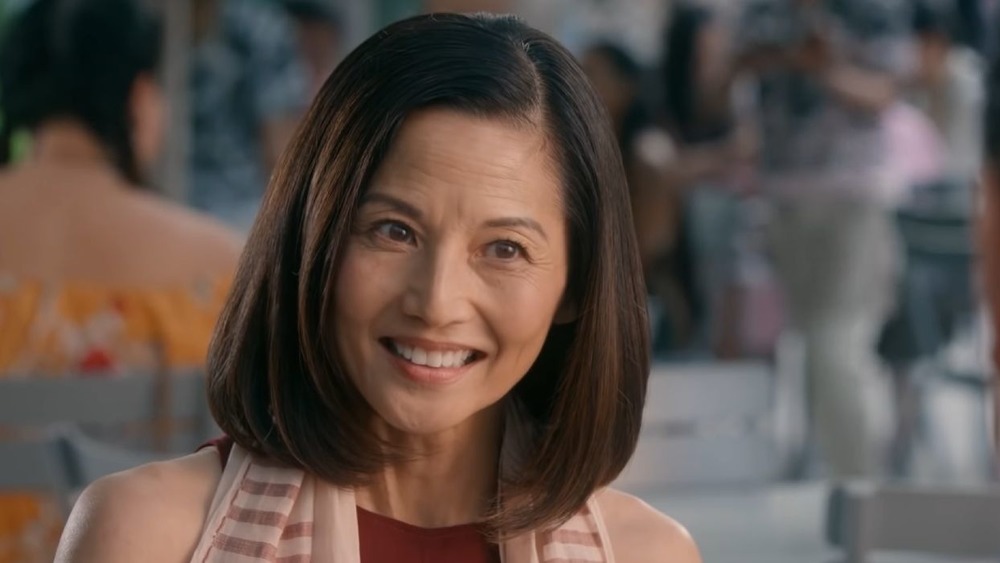 As soon as it was confirmed that Daniel LaRusso would be returning to Okinawa in Cobra Kai season 3, fans began theorizing about who he might run into. Daniel flies to Tokyo to plead with his Japanese car supplier after fellow lot owner Bob Cole smears his name, and he decides to take an impromptu trip to Tomi, Mr. Miyagi's home. He's devastated to discover that there's a big shopping complex at the heart of the formerly quaint village, but he forgets all about that when he lays eyes on an old flame.
There's a traditional dance performance taking place at the newly erected Village Green when Daniel arrives. The pausing commences when the lead dancer turns around to reveal her face — it's unmistakably Kumiko (Tamlyn Tomita), Daniel's love interest from The Karate Kid Part II. Speaking to Entertainment Weekly, Tomita said that working with Macchio again after so long was "like slipping on a favorite pair of socks, or a beloved pair of shoes that still fit, that still are comfortable, and they still look good. That's the important part. It was so easy, and we were just laughing, like, 'Was it really 35 years ago? Has it been that long?' Because it just feels like yesterday."
Daniel also runs into Yuna (Traci Toguchi), the little girl that he saved from the bell tower, and old rival Chozen (Yuji Okumoto), who helps him level up for his showdown with John Kreese.
Cobra Kai explores the origins of John Kreese's friendship with Terry Silver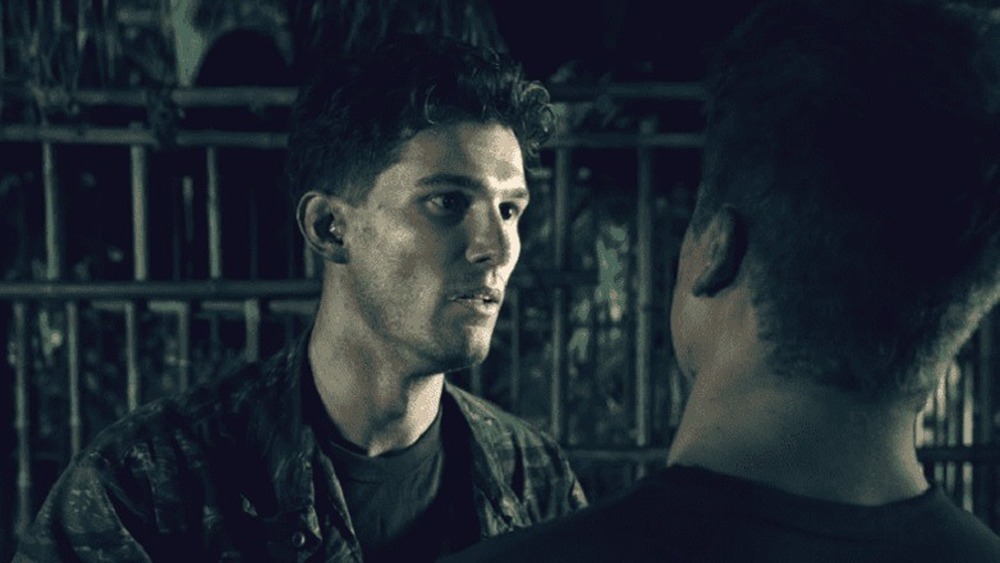 The first season of Cobra Kai teased the return of John Kreese in its final moments, while the second season ended with a huge hint that Ali Mills was about to resurface. Cobra Kai season 3 ends in much the same way, though it's not quite as obvious. The curtain comes down with Kreese looking at a photo of his old Army buddies and seemingly making a phone call to one of them. We can presume from the events that preceded the call that he's on the line to Terry Silver, the pony-tailed villain in The Karate Kid Part III.
Kreese and his comrades find themselves captured by the Vietnamese during flashbacks in the season 3 finale, and when a solider known as Twig starts to panic, their commanding officer yells, "Shut your g**d*** mouth, Silver!" This all but confirms that "Twig" is Terry Silver, and viewers smashed the pause button to get a good look at this younger (and much softer) version of the character. What happens next explains just why Silver was willing to drop everything to help Kreese take on Mr. Miyagi in the third film. When Twig is chosen to fight his terrifying commanding officer to the death, Kreese steps in to take his place and saves his hide.