The Political Satire Hidden Gem Series You Can Binge On HBO Max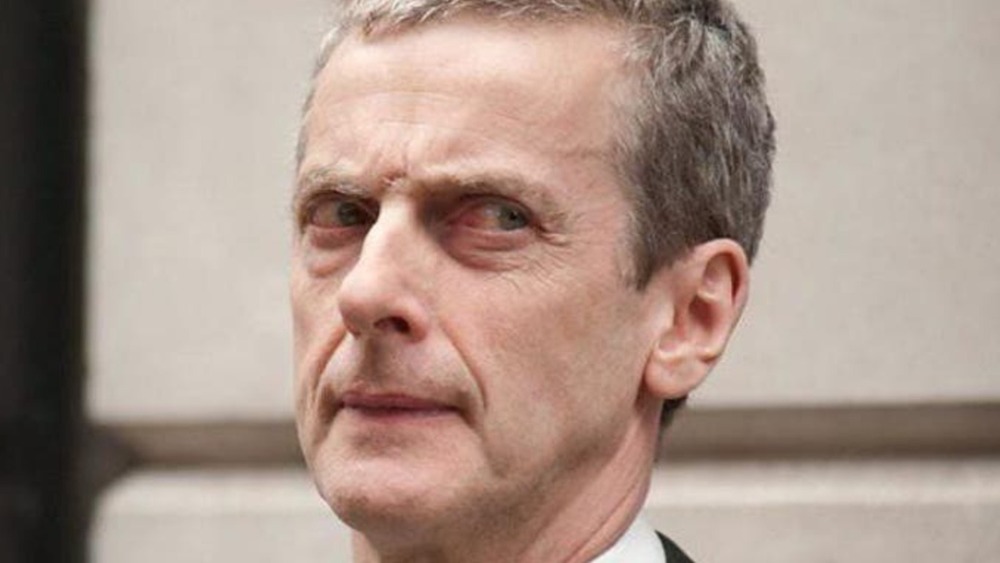 BBC Four
If you click a link and buy a product or service from a merchant, we may be paid an affiliate commission.
Veep was one of the best shows of the 2010s. Creator Armando Iannucci's HBO political satire series was perhaps the most lacerating send-up of the failures of the American political system ever put to tape. It absolutely nailed the careerism and incompetence of the people who desire to — and do — run Washington, D.C. Veep won the Emmy for Outstanding Comedy Series three times, and for her performance as vice president (and later president) Selina Meyer, Julia Louis-Dreyfus won six consecutive Emmys, a record that may not ever be broken as shows move to shorter runs. For the entirety of its run, which ended in 2019, it maintained an extremely high level of quality. Veep had one of the highest jokes per minute rates of any show ever, according to Den of Geek. It's not uncommon for fans to rewatch or rewind in order to catch jokes they missed the first time.
But before there was Veep, there was The Thick of It. Armando Iannucci also created The Thick of It, a political satire series that aired four short seasons and a pair of specials between 2005 and 2012. Its subject matter and sense of humor are very similar to Veep's. While one could describe The Thick of It as a "British Veep," it would be more accurate to describe Veep as an "American The Thick of It," because The Thick of It came first. If you've never seen the brilliant show – or just haven't watched it in awhile — it's currently available to stream on HBO Max.
The Thick of It is profanity par excellence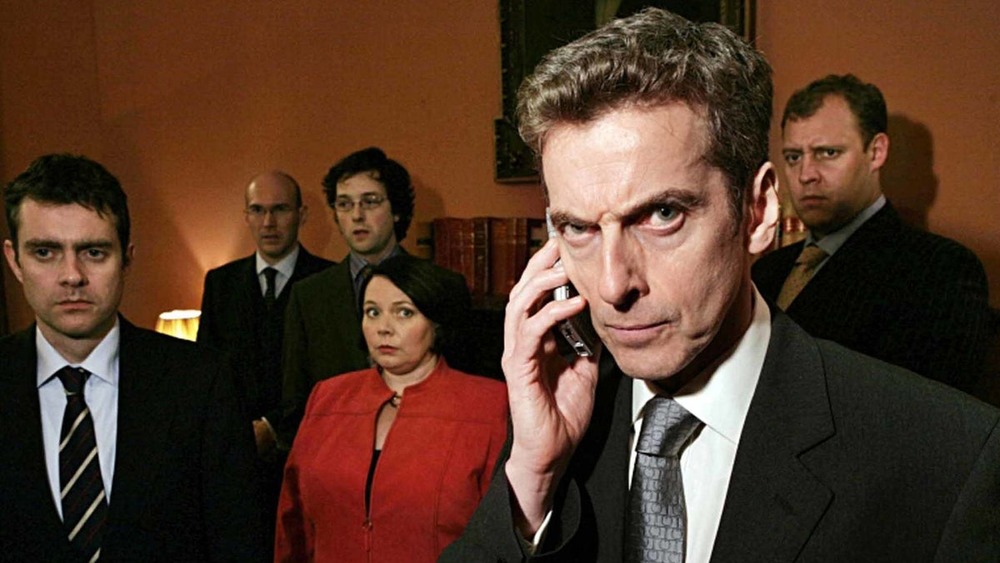 BBC Four
The Thick of It is about the inner workings of British government, taking a similar tack to Veep in depicting civil servants as incompetent, selfish, power-hungry creeps. It's especially famous for its profanity. The show even had a "swearing consultant" (via the New Yorker), comedy writer Ian Martin, who went on to write for Veep as well. Its most quotable lines cannot be reproduced here, so you'll have to watch the show to find out what they are. The show's foremost foul mouth belongs to Doctor Who's Peter Capaldi as Malcolm Tucker, the government's communications director who absolutely verbally annihilates anyone who comes in contact with him. The cast also includes lesser-known Brits like Rebecca Front, James Smith, and Joanna Scanlan. The Thick of It's writing staff included Jesse Armstrong, who went on to create Succession.
The Thick of It received a film spin-off in 2009 called In the Loop, as well as an aborted American adaptation in 2006. A pilot was shot for ABC, directed by mockumentary godfather Christopher Guest and starring John Michael Higgins, Michael McKean, and Oliver Platt, but it was not picked up. It would have been a pale imitation anyway, as it didn't have the profanity that was The Thick of It's signature.
The Thick of It has an 85% "Fresh" rating on Rotten Tomatoes, courtesy of some glowing critical reviews. "Iannucci finds a way to take obscene language that would sound like overkill from the pen of any other writer and make it sound like poetry," HollywoodChicago's Brian Tallerico said of the show's final season. If you loved Veep, or just love politics or swearing, you should check out The Thick of It on HBO Max.