What Sarah Jessica Parker Has Been Up To Since Sex And The City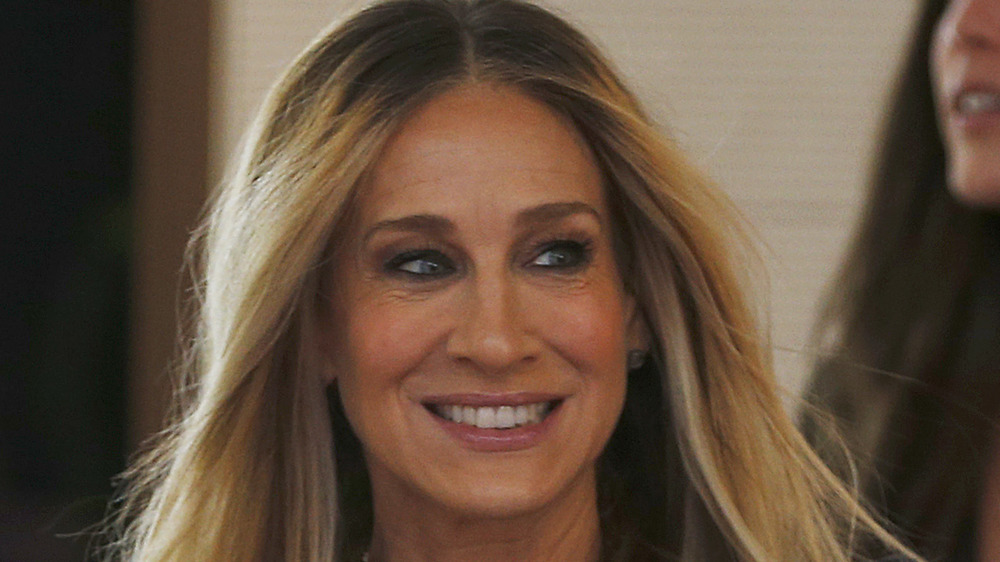 Daniel Pockett/Getty Images
If you click a link and buy a product or service from a merchant, we may be paid an affiliate commission.
Sarah Jessica Parker has been in the entertainment business since she was a child, but she is best known for her very adult role in Sex and the City. The comedy-drama series aired for six seasons on HBO, from 1998 to 2004, and spawned two big-screen movies, which hit theaters in 2008 and 2010.
Parker co-starred on the HBO hit alongside Cynthia Nixon, Kristin Davis, and Kim Cattrall as Carrie Bradshaw, Miranda Hobbes, Charlotte York, and Samantha Jones, respectively.
The role as Manolo-loving relationships writer scored Parker two Best Actress Emmy awards, four Golden Globes, and three Screen Actors Guild awards, according to Emmys.com. When the series ended, it was hard to imagine Parker in any role other than the fashionista looking for love in New York City. But she has certainly tried.
Parker didn't take time off from acting after Sex and the City ended. She starred in some big screen projects, including The Family Stone and We Are the Morgans between SATC movies. She then turned up in several episodes of Glee, playing Isabel Wright in three installments of the Fox musical drama that aired in 2012 and 2013, per IMDb.
Parker is heading to Broadway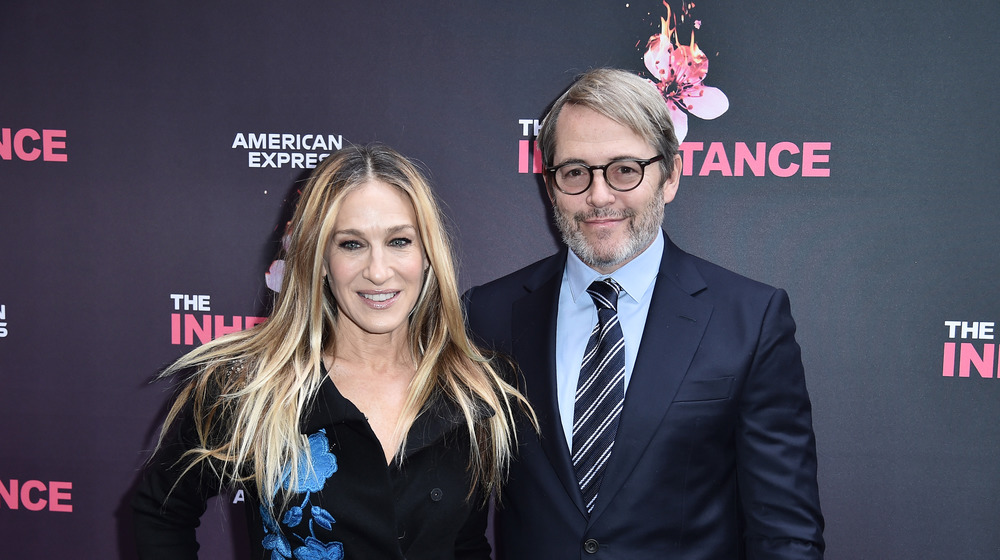 Steven Ferdman/Getty Images
In 2016, Sarah Jessica Parker returned to HBO to star opposite Thomas Haden Church in the drama series Divorce. Gone were the designer shoes and her beloved Mr. Big (Chris Noth) as Parker navigated a post-divorce world for three quick seasons.
After Divorce ended in 2019, Parker was announced alongside her husband Matthew Broderick to star in a Broadway revival of the Neil Simon classic Plaza Suite set to debut in April 2020. But the real-life couple's plan to work together in the famous play was halted when New York Gov. Andrew Cuomo ordered Broadway theaters to be shuttered in March of that year due to the coronavirus pandemic. The Plaza Suite revival was rescheduled for March 19 through July 18, 2021, at the Hudson Theatre, per Variety. However, an update on the Hudson Theater website revealed that the show was once again postponed until at least May 30, 2021.
Parker seemed especially heartbroken over the shutdown. "We remain deeply committed to bringing Neil Simon's Plaza Suite to New York as promised and cannot wait to help welcome audiences back to our beloved Broadway," the actress and her husband said in a joint statement.
Sarah Jessica Parker will revive two previous roles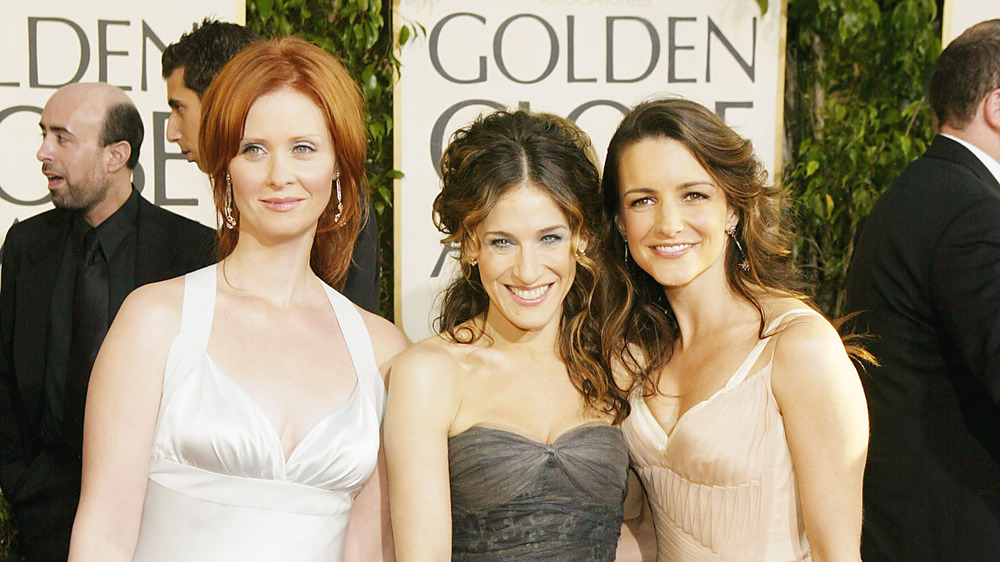 Carlo Allegri/Getty Images
While awaiting the reopening of the Great White Way, Sarah Jessica Parker stunned fans with the announcement of a Sex and the City revival titled And Just Like That. The limited series will reunite her with two of her SATC besties (Cattrall will not participate) and will bring her back to the HBO family, this time on HBO Max. According to a report by Variety, Parker will earn more than $1 million per episode for the 10-episode SATC revival and will serve as an executive producer when it begins filming in the Big Apple this spring.
Parker is also set to reprise her role as Sarah Sanderson in Hocus Pocus 2, a sequel to the hit Halloween movie she made in 1993, just five years before she would make her debut on what would become her most iconic role on Sex and the City.
In addition to acting, Parker has kept herself busy over the past decade with a shoe line, a fragrance called Lovely, and perhaps most surprisingly — for those nostalgic for her days as a Cosmo-loving Carrie, anyway — a wine line, which launched in 2019.
"I didn't drink a Cosmopolitan until loooooong after the show was over, which is so weird!" Parker told the told Interview magazine. "I never had a real Cosmopolitan, like really, really truly. I can't make a Cosmopolitan. I don't make drinks at home."