The Hocus Pocus Sequel Just Got The Best News Ever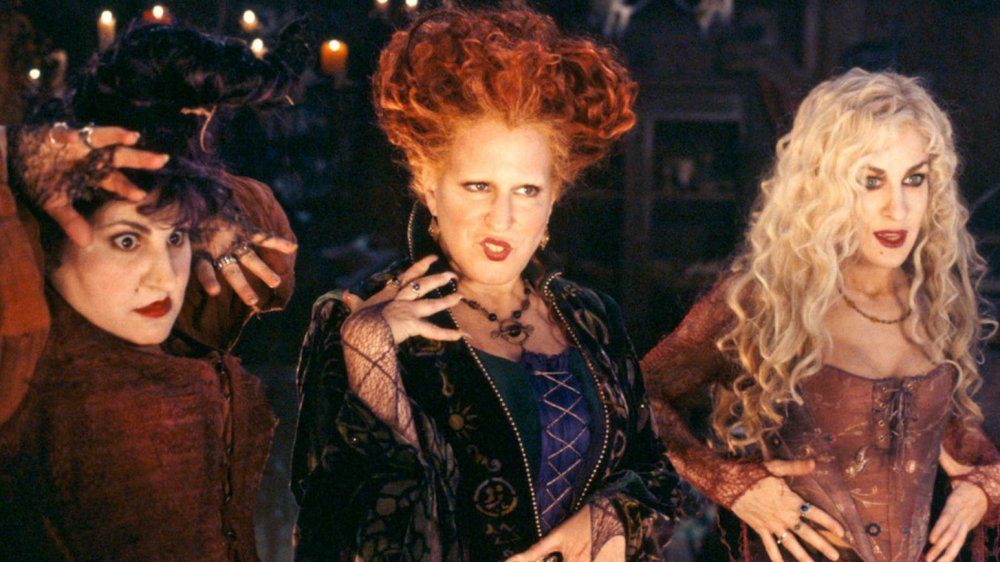 Walt Disney Pictures
While it wasn't a success when it first came out in the 1990s, Hocus Pocus has gone on to become a cult classic, particularly with millennials. The movie follows Max Dennison (Omri Katz), who has just moved with his family to Salem, Massachusetts. On Halloween night, he stumbles across an old witch's curse, which causes the witchy Sanderson sisters — Winifred (Bette Midler), Sarah (Sarah Jessica Parker), and Mary (Kathy Najimy) — to chase after him and his friends to retrieve their souls. 
Frequent Halloween showings on Freeform and the Disney Channel have made the movie must-see viewing during the spookiest time of the year. Now that Hocus Pocus is available on Disney+, anyone with a subscription can watch it on-demand — and there's a lot more to get excited about when it comes to this Halloween classic. 
We've known for a while now that work has begun on a Hocus Pocus sequel, which will be a Disney+ original movie directed by Adam Shankman. While its existence is more than enough to make '90s kids jump for joy, none other than Bette Midler herself recently revealed news that will make the sequel even better. 

Bette Midler has announced the original Sanderson Sisters will be back for the Hocus Pocus sequel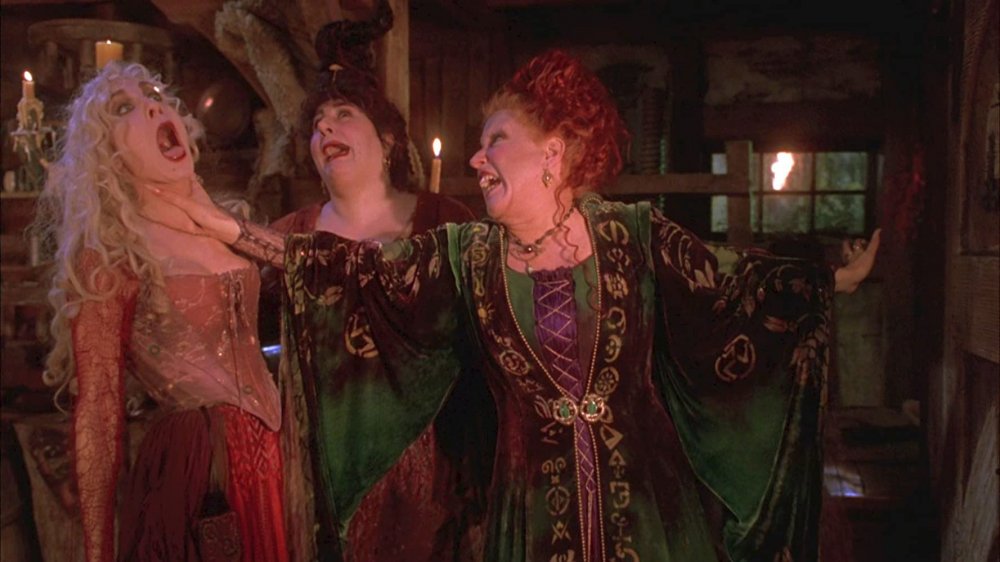 Walt Disney Pictures
Even with the previous announcements and info-drops about the Hocus Pocus follow-up, it hasn't been clear what it will be about — and, more importantly, whether the actress who play the fabulous Sanderson sisters would return. Reports suggested that the trio might reunite, though it wasn't a guarantee. Until now.
Midler recently sat down with Good Day New York on Fox 5 New York, and during the interview, she opened up about whether she'd be down to don the costume of Winifred Sanderson once again. Luckily for fans of the original 1993 film, Midler and her co-stars Sarah Jessica Parker and Kathy Najimy are returning for the Hocus Pocus sequel.
"They want to make a movie, they've asked us if we were interested, and of course, all of us said yes," said Midler. "I'm game, I'm totally game." There was no hesitation in her voice, so it sounds like whatever the plans are for the sequel, we'll once again see the Sanderson sisters torment the movie's (currently unknown) protagonist.
If you can't wait for the sequel to see the Sanderson sisters reunited, then you should check out the special digital event Hocus Pocus Hulaween Takeover, which will take place on October 30. Midler recently took to Instagram to post a photo of herself with her Hocus Pocus costars to tease the event, which costs $10 a ticket to "attend" online. People can't seem to get enough of the classic Disney Halloween film, and luckily, this is one franchise that can't be killed.