The 'Blood Sport' Scene Bridgerton's Author Wants To See In Season 2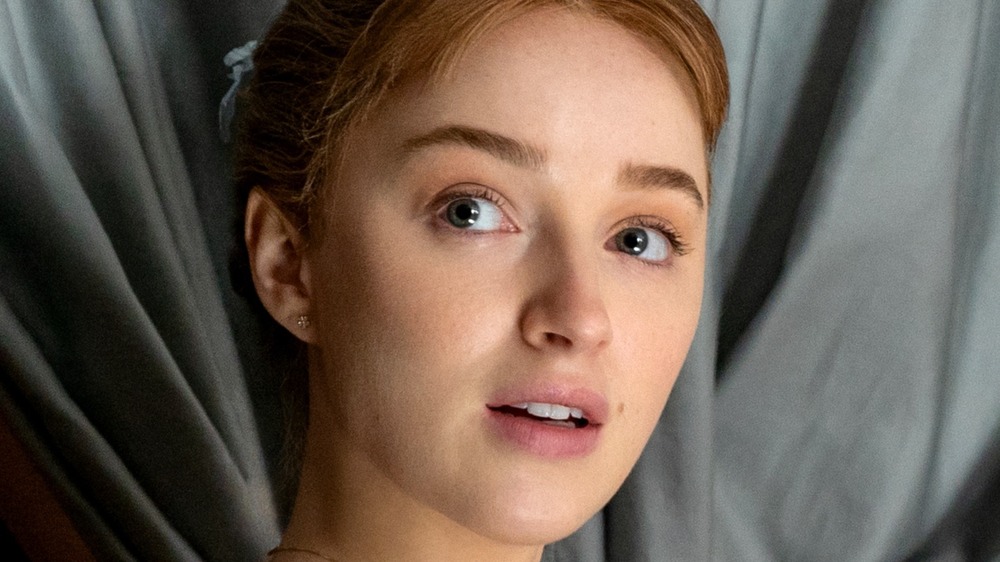 Liam Daniel/Netflix
Bridgerton may be known for its steamy romance, but on the whole, the series is anchored by the close knit, yet quite large Bridgerton family. They're everything from supportive, to overprotective, to secretive with each other, but we could see a whole other side to them in season 2 ... at least, Bridgerton author Julia Quinn hopes we will.
She has written one book for each of the eight Bridgerton siblings: Daphne (Phoebe Dynevor) found love and scandal first, but next up is the eldest, Lord Anthony Bridgerton (Jonathan Bailey). He and his flashy sideburns spent the first season meddling in Daphne's courtship, while struggling to reconcile his familial duties with his feelings for opera singer Siena Rosso (Sabrina Bartlett). Now, Anthony is going to be the talk of the ton in the adaptation of Quinn's second Bridgerton book, The Viscount Who Loved Me.
We've already gotten some teasers about season 2, like whether or not the Duke and Duchess of Hastings will be in it, but Quinn weighed in on which scene in particular she hopes will make the cut.
We might see the Bridgertons get extremely competitive on the lawn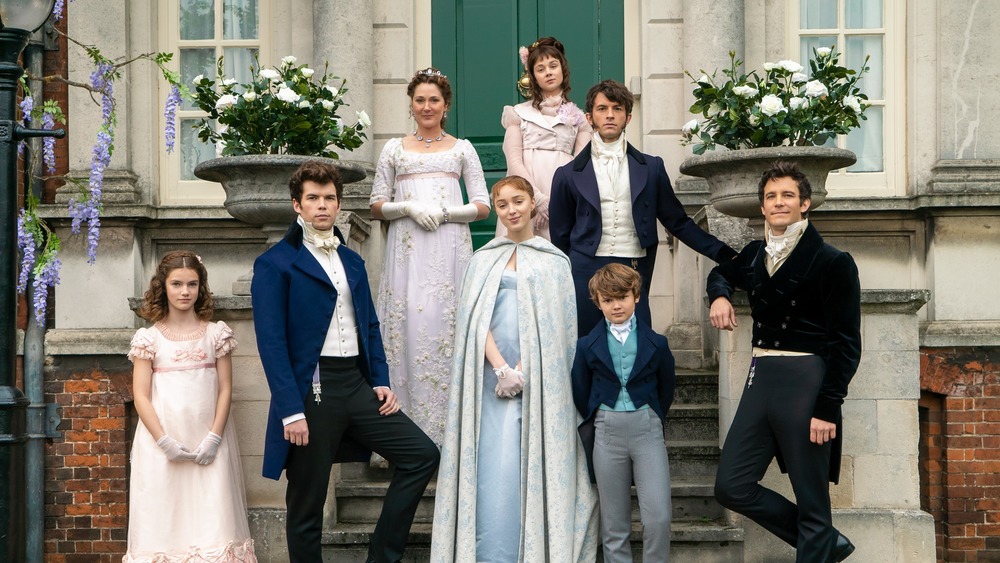 Liam Daniel/Netflix
On The Morning Show, Quinn said, "There's a scene in that book where they're playing Pall Mall, which is like an old-fashioned version of croquet, and the Bridgerton family really elevates this to a blood sport, because they're pretty competitive. It's a super fun scene and so that's what I'm most hoping for, I've got my fingers crossed." 
For Daphne, after watching Anthony nearly ruin her chance for marriage in the first season, it's easy to understand how she might want to whack him with a mallet. At the very least, it should be gratifying for her to see him be in the hot seat this next time around.
So far, Anthony has been vehemently against marrying, but he's going to change his tune in season 2. As the second book tells it, Anthony has chosen a woman, Edwina, to be his wife, though a past trauma is keeping him determined to not fall in love. The only problem is that her older sister, Kate, is vying to split them up. Of course, nothing is easy here in romance novel world, so the chemistry between Anthony and Kate is undeniable despite being unwelcome. Netflix has already confirmed that Sex Education's Simone Ashley will play the love interest Kate.
For now, we'll have to wait until Bridgerton season 2 to see if the siblings go at each other over a deceptively innocuous lawn game, and to find out just how hard Anthony falls — on the grass, in love, or both.