Why Anthony's Sideburns In Bridgerton Mean More Than You Think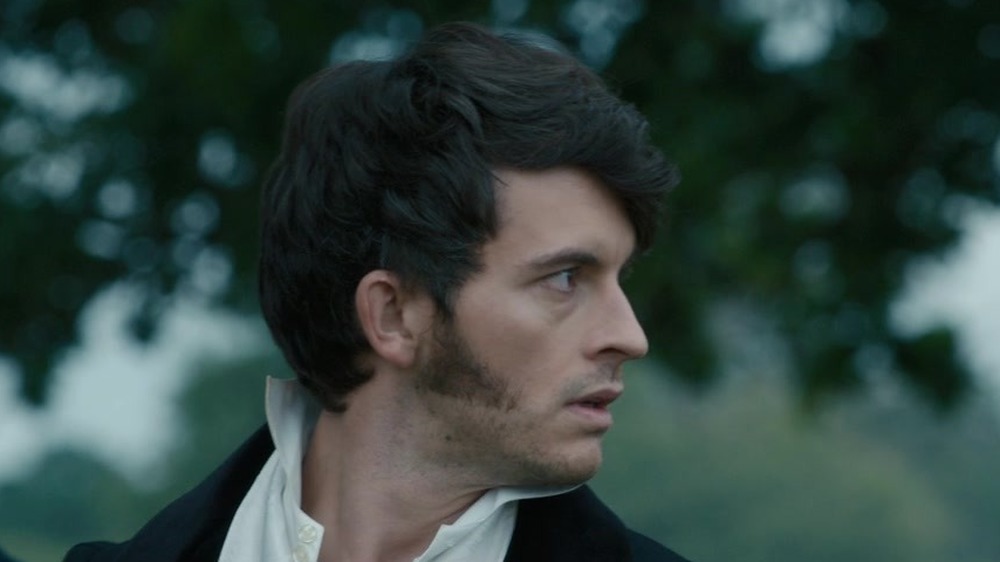 Netflix
Bridgerton fans know that Lord Anthony, Viscount Bridgerton, will be the star of the steamy Regency romance's season 2. Anthony ends season 1 by telling his sister and best friend that he's going to find a Viscountess next season, and he adds that the best way of doing so is to shut love out of his heart forever. Okay, Anthony, we know Siena dumped you but this is not the way to cope!
Anthony thrust his way into viewers' hearts through his romance with the opera star Siena, and the show offers several scenes of the two making love on every surface imaginable. Anthony dates Siena despite the fact that he should be courting a wife and working on siring an heir. As the firstborn son, the whole family relies on him. 
Anthony styles himself as a respectable and desirable bachelor, the arbiter of who is or is not a true gentleman. It's Anthony's high standards that first dash Daphne's prospects on the marriage market. But Anthony holds himself to similarly high standards, and in one of the many brilliant style and costume details of the show, his facial hair reflects that.
Anthony's sideburns represent his fragile self image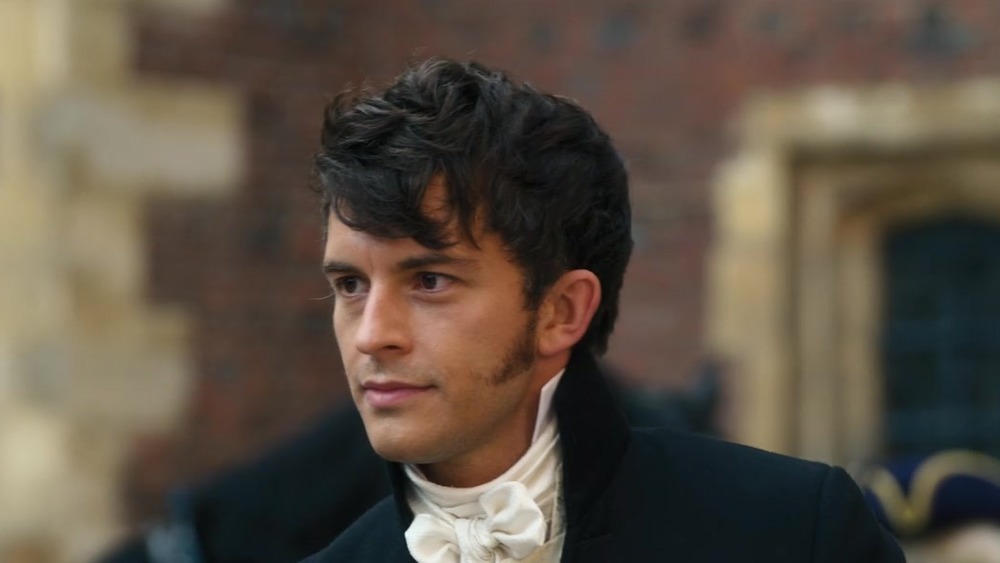 Netflix
Jonathan Bailey, who plays Anthony on Bridgerton, told British Vogue that Anthony's sideburns are status symbols in his world. "Those mutton chops are all about proving your worth and status. It's like the Georgian equivalent of owning a Ferrari," he said. "Someone's compensating for something — and with Anthony, it's his inability to deal with his feelings in a healthy way."
Anthony styles his sideburns so ostentatiously because he is insecure about his true worth. We see this on display throughout Bridgerton season 1, as Anthony's ham-fisted attempts to manage his family and be the real "man of the house" do more harm than good. He dismisses all of Daphne's suitors, tries to marry her off to a predatory creep, and challenges Simon to a duel. Things only get better for the Bridgertons when Anthony learns to let the women in his life sort things out for themselves. 
Bailey is dedicated to the role of Anthony, sporting his own facial hair for most of the season. And he's been prepping for his bigger role in season 2 since he got the part. "I heard in the airport on my way home that I'd been given the part, and I managed to download The Viscount Who Loved Me on my Kindle before take-off. I binge-read it on the flight," he told British Vogue. Bailey hopes the world gets to see Anthony's humanity in season 2 when he romances his love interest Kate Sharma, played by Sex Education's Simone Ashley.