Gangs Of London - What We Know So Far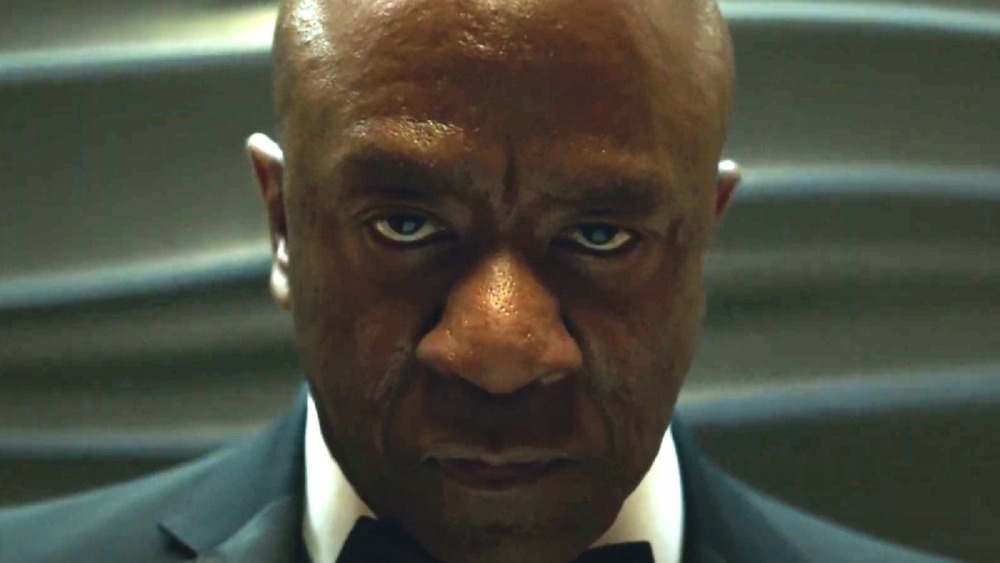 Sky Altantic
Gangs of London is an upcoming British crime drama that explores the underbelly of London's mob organizations. Directed by Gareth Evans, the series made its debut in the United Kingdom last year on British network, Sky Atlantic, and has now been ordered by AMC to air overseas in the United States. Boasting an 88 percent critic rating on Rotten Tomatoes, the series was praised for featuring excellent performances and a thrilling narrative that action and crime genre fans are sure to eat up. Critics like Stephanie Holland from Tell-Tale TV claimed that the series' "family drama, constantly changing motivations, and overall mystery" is sure to "to fill the Succession or Game of Thrones-sized hole in your TV schedule."
In fact, the series was received so well that there's already a second season in the works, per Metro. While details regarding this installment are still under wraps, potential U.S. viewers will be happy to know there's plenty of information out there about the first season. For excited fans who are awaiting this critically acclaimed series, here's everything you need to know about Gangs of London.
What's the release date for Gangs of London?
Sky Atlantic
Gangs of London is set to make its U.S. debut on April 4. According to a press release (via The Futon Critic), the upcoming drama will air exclusively on AMC at 10 p.m. ET. Since the series already aired overseas last year, there shouldn't be any delays for its U.S. transition considering Gangs of London is technically already completed. Now all U.S. viewers have to do is just wait one more month for the series. 
However, fans who are eager to watch Gangs of London, the entire series already available for streaming on AMC+. However, viewers who aren't subscribed to the service will have to wait for the show to air on cable next month. With the show already released, viewers will have to remain diligent about avoiding spoilers. If fans are worried about accidentally getting the show ruined for them, or don't want to have to wait every Sunday for an episode, they may want to consider spending a few bucks on the streaming service.
Who's in the cast for Gangs of London?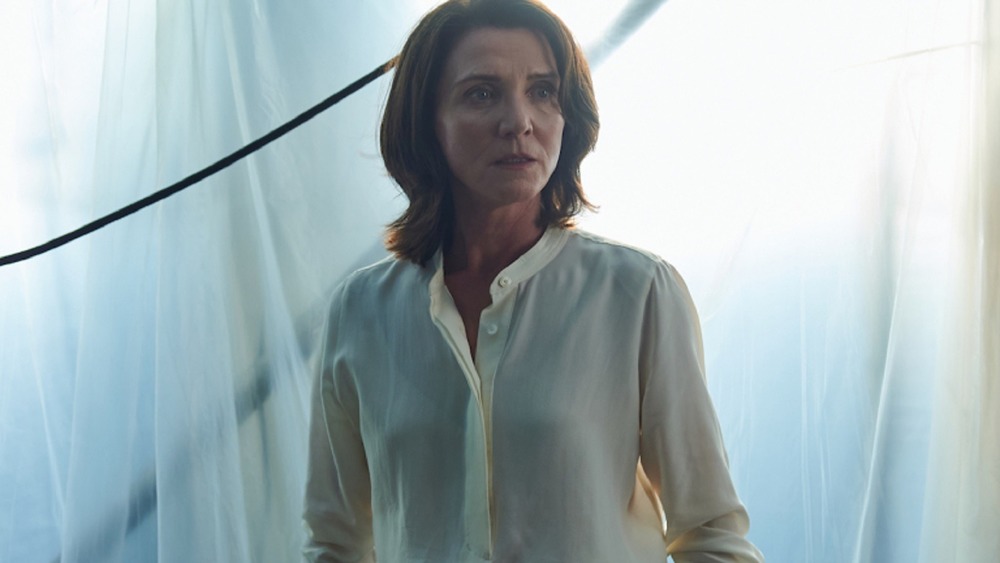 Sky Atlantic
Gangs of London features a star-studded cast from a variety of different television shows. The show's main characters, Sean Wallace and Ed Dumani, are played by Joe Cole and Lucian Msamati, respectively. Cole is most notably known for playing John Shelby in Peaky Blinders and starring in the Black Mirror episode "Hang the DJ" as Frank. Meanwhile, Msamati's acting resume includes playing the role of Salladhor Saan in Game of Thrones, and more recently, Lord Faa in His Dark Materials. 
Alongside Cole and Msamati are a handful of talented actors who will play various family members, mob bosses, and London police officials. One standout is Colm Meaney, who played the role of Miles O'Brien in Star Trek: The Next Generation. In Gangs of London, Meaney plays the role of Finn Wallace, a prominent figure in London's organized crime scene whose untimely murder sends kicks off the entire plot. Additionally, Michelle Fairley, most known for her role as Catelyn Stark in Game of Thrones, will play Finn Wallace's widow Marian. Lastly, Sope Dirisu — who recently lent his voice for Sergi in His Dark Materials — takes on the role of Elliot Finch, an undercover cop who learns the ins and outs of the London crime scene.
What's the plot for Gangs of London?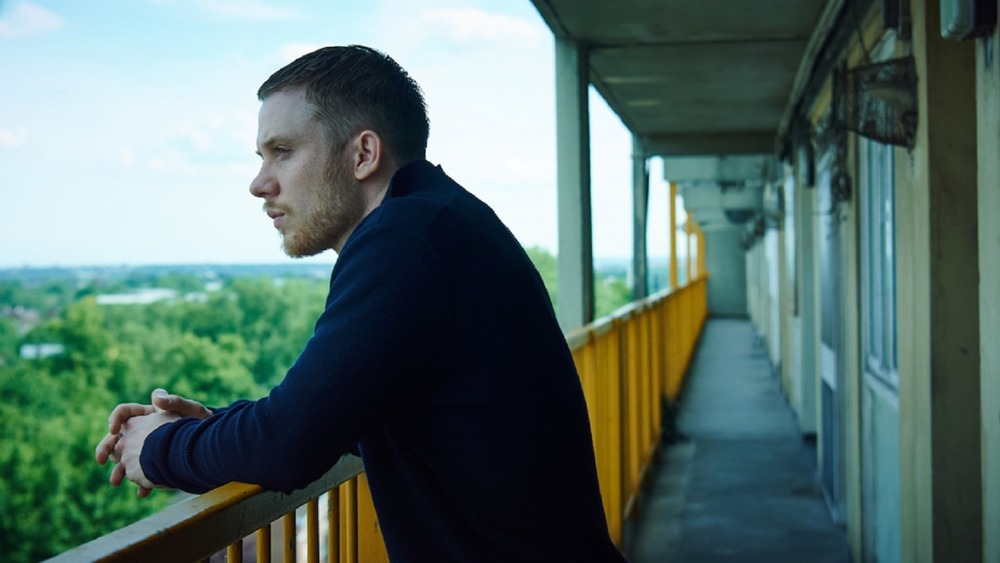 Sky Atlantic
Gangs of London offers up an engaging story that viewers will definitely have to pay attention to. Overall, the series explores the various underground crime groups in London that rake in billions of pounds. The show opens up with the murder of Finn Wallace, the top mob boss in London's crime scene. After Finn's death, his son Sean works closely with Ed Dumami, a family friend of the Wallaces and Finn's partner, in order to take on his father's position. With the help of Ed, Finn begins to learn how the entirety of London's crime scene works. However, taking over his dad's empire proves to be an arduous task that winds up putting a massive target on his back.
While Sean begins his rise to power, undercover cop Elliot Finch offers to help out. Interested in how London's underground criminal organizations work, Elliot promises to keep an eye on Sean while he explores this new scene. However, the more he uncovers, the more he realizes that London's crime scene is far bigger and more intricate than he could've ever imagined. With international ties and higher officials being involved in London's underbelly, Elliot and viewers alike will be shocked by his discoveries.