His Dark Materials Season 3 - What We Know So Far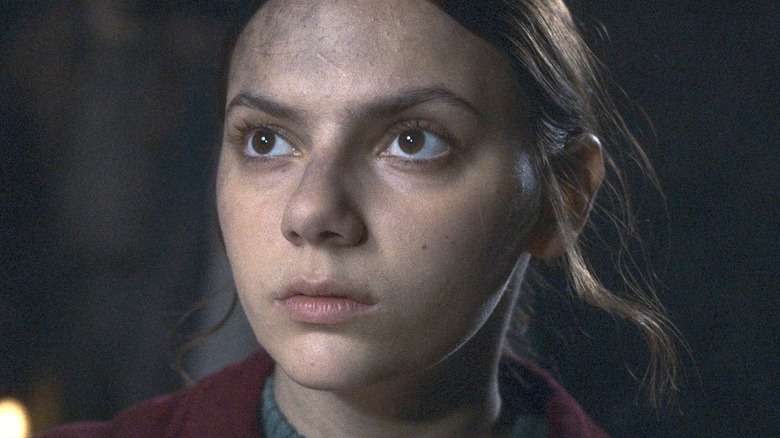 HBO
The BBC and HBO's adaptation of "His Dark Materials" stepped up its game in Season 2, creating a darker and altogether bolder series. Part of the show's shift in tone is thanks to author Philip Pullman's trilogy of the same name becoming naturally more adult as Lyra Belacqua (Dafne Keen) comes of age during her quest to discover the truth about Dust. And Lyra's story seems poised to become even more intense in the show's third season.
When we last left off — spoilers from this point on — Lyra had been kidnapped by Mrs. Coulter (Rush Wilson), who'd discovered the girl is destined to become the second Eve. At the same time, Will Parry (Amir Wilson) was facing his future as the bearer of the Subtle Knife, John Parry (Andrew Scott) had been killed, and Lord Asriel (James McAvoy) was gearing up for war against the Authority, with no less than a group of rogue angels by his side. In other words, as we head into Season 3, things are bound to get intense, and here's everything we know about the final season of "His Dark Materials."
When will His Dark Materials Season 3 be released?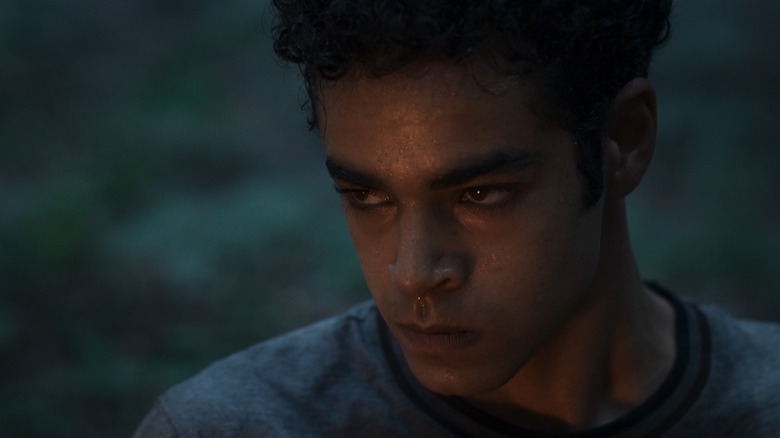 HBO
The Season 2 finale of "His Dark Materials" hit HBO Max back in December 2020, so fans have been waiting a while to see the conclusion of the dark fantasy series. Fortunately, they won't have to wait much longer. The first episode of Season 3 will hit HBO Max on December 5, 2022, with the series concluding on December 26 (via Collider).
In keeping with the two previous seasons, Season 3 won't be especially long — running only eight episodes (via Deadline). As this last season is tackling "The Amber Spyglass," the strangest and biggest installment in author Philip Pullman's series of books, we'll be interested to see how they take all those heady concepts and interconnected stories and weave them together in less than 10 episodes, especially as producer Jane Tranter originally wanted to split the final book into two separate seasons.
What is the plot of His Dark Materials Season 3?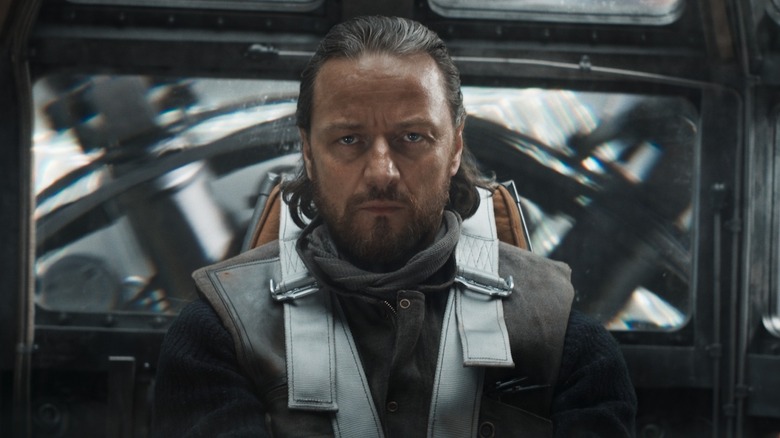 HBO
As it's based on "The Amber Spyglass," "His Dark Materials" Season 3 is going to get much darker, deeper, and stranger than the show has before. Lord Asriel is assembling a massive army to stage a rebellion against the Authority (aka God), as the Magisterium hopes to kill Lyra, the prophesied second Eve. As for our hero and her knife-wielding companion, Will, they must travel to the land of the dead in hopes of saving her BFF, Roger Parslow (Lewin Lloyd), who was killed back in Season 1. Of course, as the official plot synopsis reveals, "As her father's great war against the Authority edges closer, [our heroes] will learn that saving the worlds comes at a terrible price."
On top of all that, there's bound to be a ton of drama with Mrs. Coulter, who kidnapped Lyra at the end of Season 2. Plus, we're going to be plunged into a strange world of angels and elephantine mulefas and jumping between dimensions, with Dafne Keen telling Entertainment Weekly, "Season 3 is wild. It's 100% the weirdest thing I've ever shot in my entire life. We've done so many weird locations and just surreal scenes when you're talking about angels and God and the most random things ever. ... If the other two [seasons] were already very fantastic, this one was a whole other level of that."
Who is starring in His Dark Materials Season 3?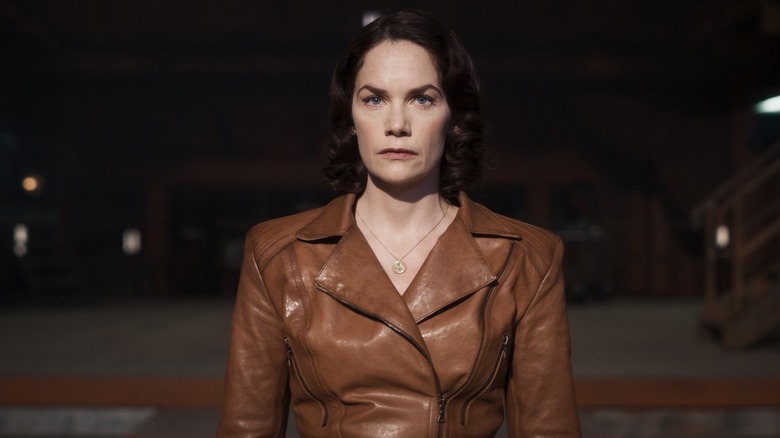 HBO
Needless to say, Dafne Keen will be reprising her role as lead hero Lyra Belacqua, and she's far from the only returning cast member. Amir Wilson is back as Will Parry, James McAvoy is returning as Lord Asriel, Ruth Wilson is coming back as Mrs. Coulter, and Simone Kirby will be playing Mary Malone (via Collider).
You can also expect to see Jade Anouka as Ruta Skadi, Ruta Gedminstas as Serafina Pekkala, Will Keen as Father President McPhail, Jamie Ward as Father Gomez, Amber Fitzgerald as Ama, and Adewale Akinnuoye-Agbaje as Commander Ogunwe. Plus, Simon Harrison, Kobna Holdbrook-Smith, and Chipo Chung will play the parts of Baruch, Balthamos, and Xaphania —- angels who will help Asriel in his war against the Authority.
And as we're headed to the underworld, we'll get to see two of our deceased friends —- Andrew Scott as John Parry and Lin-Manuel Miranda as Lee Scoresby.
Is there a trailer for His Dark Materials Season 3?
In the emotionally charged and action-packed trailer for "His Dark Materials" Season 3, we see Lyra dreaming of her friend, Roger, and setting out on a quest to enter the land of the dead. As she and Will Parry, armed with the Subtle Knife, head out, we watch as Asriel gathers his army, comprised of "the greatest from every world, even the heavens above." We watch as the trailer promises some messy relationship drama between Mrs. Coulter and Asriel and as Lyra and Will descend into the underworld. Plus, we witness the involvement of some freaky looking angels and as polar bear buddy Iorek Byrnison makes a brief but welcome appearance. As the trailer winds down, Asriel's army prepares for war, and we hear the badass leader giving a "Braveheart"-worthy speech, shouting, "The Authority wants you to be afraid. Well, the Authority has no power over us. Today, we are free!"
Where to watch the previous seasons of His Dark Materials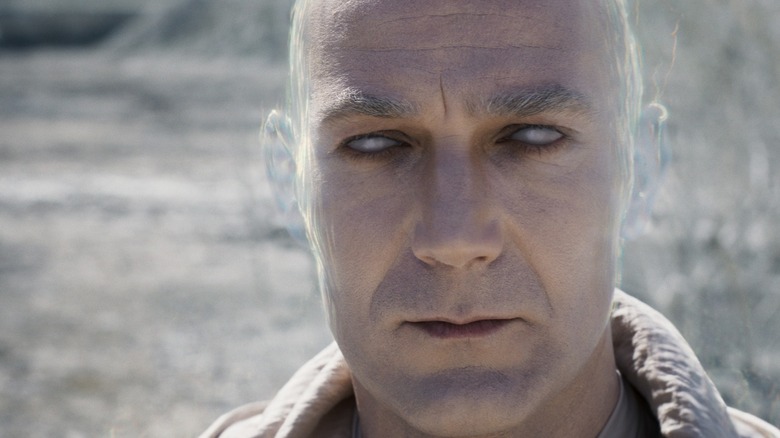 HBO
"His Dark Materials" is a unique show in that it airs on two different networks — HBO in the U.S. and BBC in the U.K. So if you're a U.S. fan, when Season 3 premieres on December 5, you can catch the first episode on HBO Max. Of course, it's been a while since we've visited this world of Dust and daemons, and since there are quite a few characters and a whole lot of lore surrounding the show, it might be a good idea to brush up on what's happened so far. If you're feeling literary, you can always check out the source materials, the three novels written by Philip Pullman ("The Golden Compass," "The Subtle Knife," and "The Amber Spyglass"). But if you'd rather rewatch the series (or check it out for the first time), you can find the previous two seasons of "His Dark Materials" waiting for you on HBO Max.