The Lupin Part 2 Teaser Trailer Is Lighting Up The Internet
When the first five episodes of the French crime series Lupin premiered on Netflix on January 8, 2021, it was a huge surprise hit for the streamer. The series stars Omar Sy as Assane Diop, the only son of a Senegalese immigrant who finds inspiration in the stories of gentleman thief Arsène Lupin, the real protagonist of an extensive series of short stories and novels by French writer Maurice Leblanc. Assane is fueled by the need to get revenge on Hubert Pellegrini (Hervé Pierre), the man who framed his father for theft, leading to his death. At the same time, Assane works hard to provide a good life for his young son Raoul (Etan Simon), but the boy quickly ends up wrapped up in Assane's troubles.
Lupin is the first French series to make it on the US's Top 10 list, and with good reason. The first five episodes impressed viewers, ending on a cliffhanger as Raoul is kidnapped by one of Pellegrini's lackeys. This left fans eagerly waiting for Part 2 of the series, which will include the final five episodes of the season. The episodes finished filming at the end of 2020 and are expected to premiere Summer 2021, but even that can feel far away.
There's good news though, as Netflix just released the first teaser trailer for Lupin Part 2. This is the first look at what will happen next for Assane, and its got fans excited. 
Netflix releases the first trailer for Part 2 of the crime drama Lupin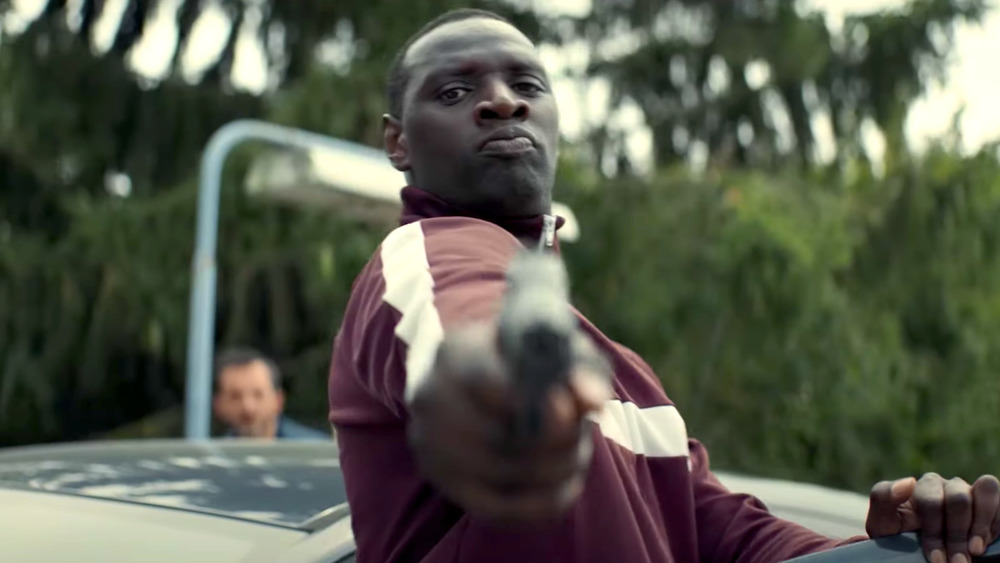 Netflix
Despite the lack of a release date, fans of Lupin are going crazy over the teaser trailer. Twitter user @sassyjam1 hyped up Netflix and how quickly the new trailer came out, saying, "While everyone else is sleeping Netflix stays wide awake and they are not playing games." Another fan, @JD_Alsobrook, summed their feelings up quite simply with a gif of an excited Ned Flanders.
The new teaser shows Assane on an intense mission to save his son. Pellegrini intends to use Raoul as bait to catch Assane and stop him from getting his revenge. Others warn him against the plan, with one character saying, "I know this guy, and he's not gonna give up." Of course, he's right, and Lupin pulls out all the stops, using his wits and charms to bypass Pellegrini to save Raoul and get payback. The trailer promises plenty of tension, scheming, and high stakes, and Lupin fans are desperate for the new episodes.
Luckily for fans of the show, it looks like creator George Kay doesn't intend for Assane's story to stop after one season. In January, Kay spoke with Variety about the first season, explaining that the first ten episodes are "the origin of how Assane came to be here," and that he plans for it to be "the first chapter of a bigger show." Lupin viewers will unfortunately have to wait a little longer for the second half of season 1, but keep a lookout for more news — like a release date — from Netflix soon.