The Untold Truth Of Lupin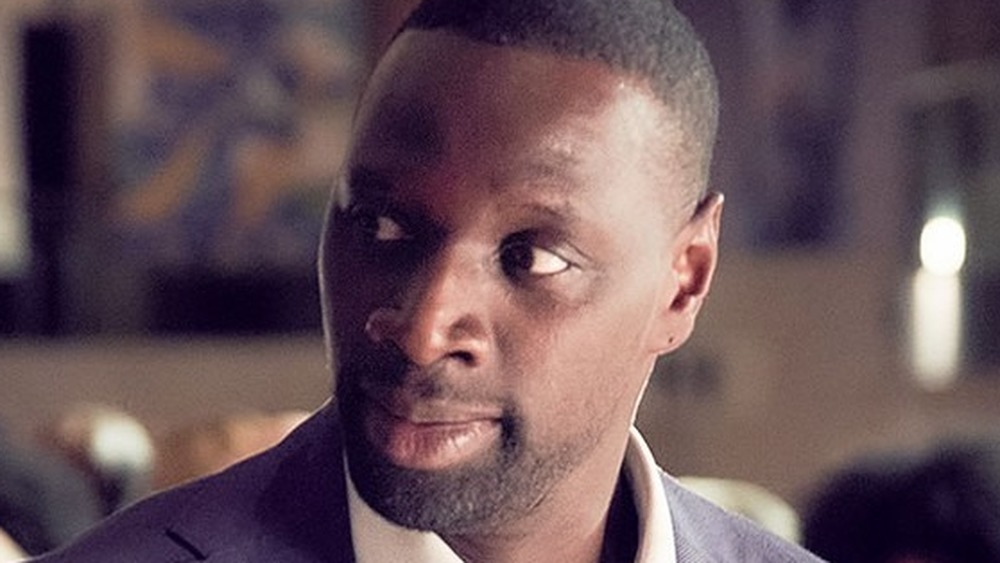 The international success of the French series Lupin is just the newest example of how Netflix has connected the world. Before the international streaming giant used its wide reach to bring content from everywhere to everywhere, rarely did American audiences experience foreign TV shows. Some British series made their way over, such as Doctor Who and Downton Abbey, and formats from other countries were adapted into American versions. Can anybody remember a French show catching fire with American viewers like Netflix's Lupin?
According to Netflix, Lupin was on pace to hit 70 million viewers in its first month, and landed in the top position in Brazil, Vietnam, Argentina, Germany, Italy, Spain, Poland, the Netherlands, the Philippines and Sweden in its first week. Even more, having hit the top spot in the U.S., Lupin may just be one of those touchstone moments in television. A French series based on hundred-year-old French books centered around an early-20th-century gentleman thief is buzzing right now. Even more, the brilliant, suave and sophisticated lead character, Assane Diop, is a French man who happens to be the son of an African Immigrant. This also results in a very real social commentary about being an immigrant and a person of color. Just as the original books did, this series points out the ugliness in the rarefied air of high society. And Omar Sy manages to pull off this magic trick without breaking a sweat. Lupin would be proud.
Arsene Lupin was France's Sherlock Holmes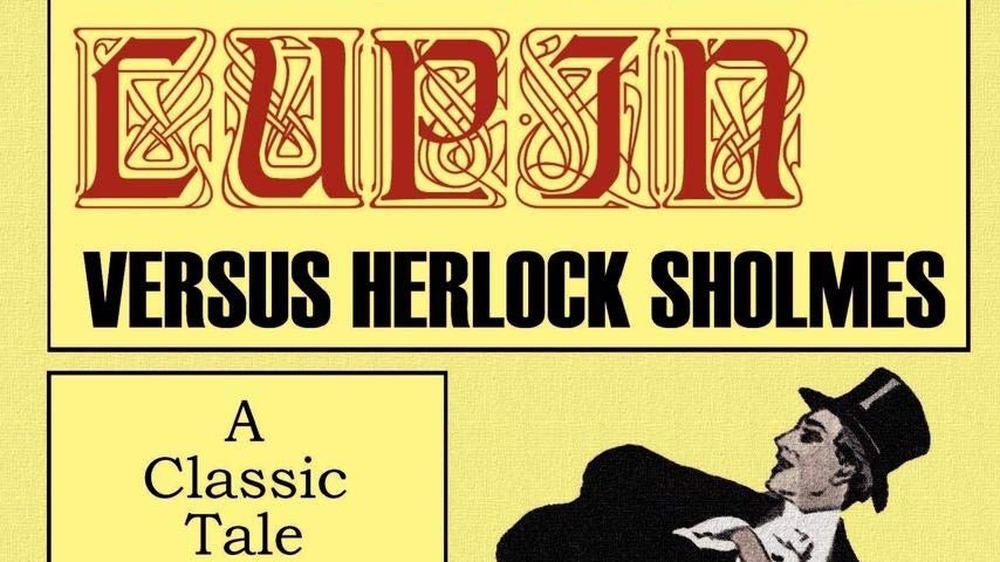 After starring in countless books, shows, and films, brilliant fictional detective Sherlock Holmes has become synonymous with intelligence and grace under fire. He's still a famous character inspiring projects in various forms of media today, but in the 19th century he was arguably the greatest action hero in the western world. And he was British, the longtime rivals of the French. Which is why a French magazine, Je Sais Tout ("I know all"), hired noted short story writer Maurice LeBlanc to write a French answer to the wise, wily detective. That answer was Arsene Lupin.
Arsene Lupin wasn't just a copycat. He wasn't even a detective; Lupin was a thief, but he only stole from bad people, making his thefts morally justifiable. In his adventures, Lupin often exposed the seamy underbelly of high society while planning and executing his thefts and bringing some justice into play, ironic for a thief. He relied on his powers of deduction, his charm, and his wits, making him similar to Sherlock. While there were other influences, specifically other famous literary thieves, the Sherlock connection was made obvious when Leblanc wrote a series of stories featuring Holmes with Lupin. However the detective's name was changed in the Lupin stories, if only slightly — likely due to copyright concerns, LeBlanc changed Sherlock Holmes' name to Herlock Sholmes.
Omar Sy dresses like a modern Arsene Lupin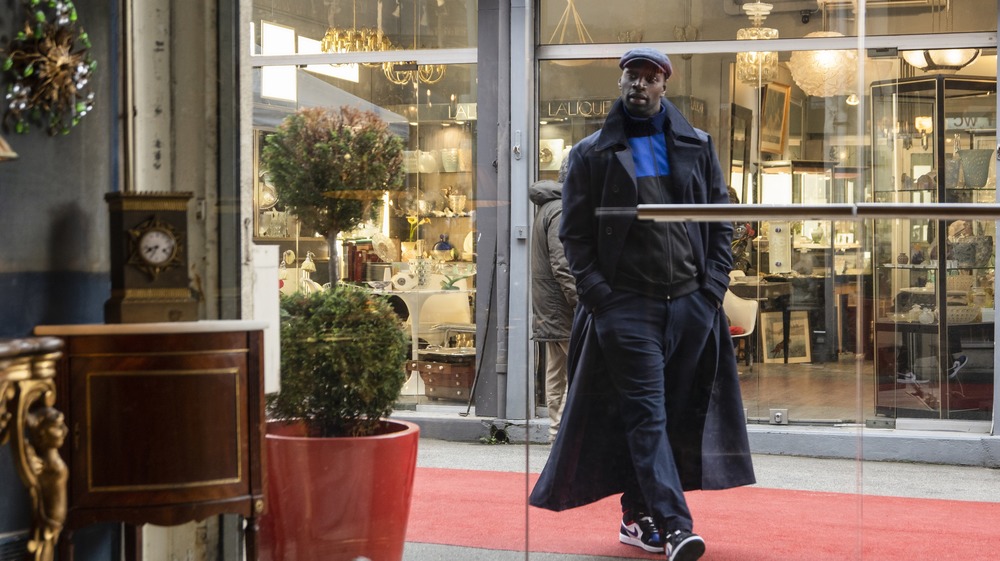 In an interview with Variety, Omar Sy, the newest actor to play the protagonist in a Lupin story, said he first suggested that he play the famed gentleman thief in a meeting with French production giant Gaumont. Though after that pitch, the idea of Sy playing Lupin developed into Sy playing a modern thief inspired by the original Arsene Lupin thanks to the fact that his father gave him a Lupin book while still a young boy. While there are a lot of differences between Arsene Lupin and Assane Diop, not the least of which is the fact that this series is set 100 years after the books, the team wanted to keep Lupin's most iconic character traits intact. One of those traits was Lupin's distinctive silhouette.
Arsene Lupin was usually seen wearing a top hat and a cape. When Assane takes his son Raoul to a Lupin festival in Etretat, he gifts the boy a cape and hat to fit in with fellow Lupin fans. Along those lines, Assane Diop spends much of his time roaming around Paris in hats and long overcoats, giving his silhouette an uncanny similarity to Lupin. Necessary, since a man wearing a cape and top hat through Paris today would draw the wrong kind of attention.
Action-packed degrees of Louis Leterrier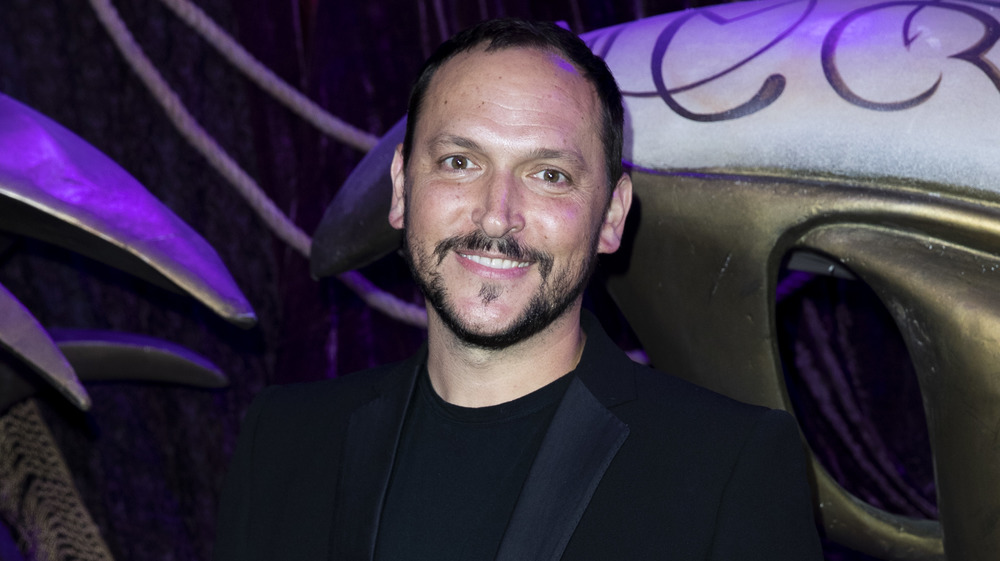 John Phillips/Getty Images
Louis Leterrier is the director of the first three episodes of Lupin, helping establish the tone for the series — although he put his creative stamp on the show even before that. Leterrier was actually part of the show's braintrust, along with actor Omar Sy, showrunner George Kay, writer François Uzan, and Gaumont producer Isabelle Degeorges. This connection began even before the development of Lupin — Leterrier was Sy's neighbor in Los Angeles, and they developed a strong rapport as two French creatives in the city of angels.
Something Leterrier distinctively brings to the show, however, is action. French filmmakers have moved from "nouvelle vague" to fast-paced action thrillers, most notably led by Luc Besson (director of films such as The Professional and The Fifth Element and producer of film series like The Transporter and Taken). Leterrier is Besson's protégé, having directed The Transporter under Besson, though he's also noted for directing The Incredible Hulk. Leterrier also directed the magic-centric heist film Now You See Me, which may have come in helpful when it comes to Diop's sleight of hand throughout Lupin. Leterrier obviously drove the emphasis on action in the series, but also often took it upon himself to do some of the production work to get it right.
Omar Sy first proposed that he play Lupin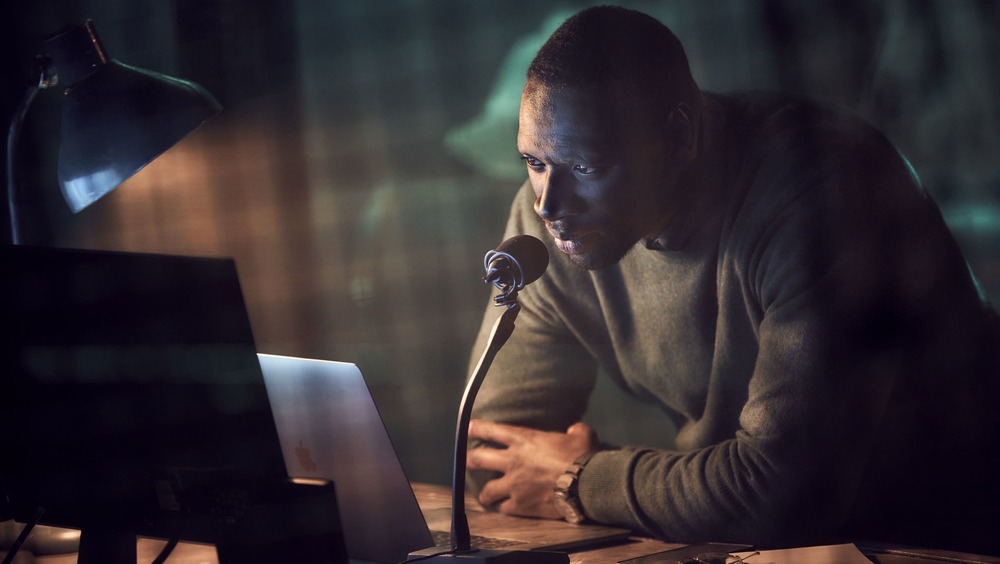 Omar Sy's involvement with Lupin started several years before the show's debut, when Gaumont asked him to list characters he'd want to play. Sy proposed Arsene Lupin as a dream role for any French actor, comparing it to a British actor wanting to play James Bond. "He's playful, he's clever, he steals, he's surrounded by women. Plus, he's a character who plays characters," Sy explained in an interview with the New York Times. "For an actor, he's the best." Following roles in X-Men: Days of Future Past, Jurassic World, and the internationally acclaimed film The Intouchables, Sy had become one of the most bankable new French stars. This meeting with Gaumont would prove fateful as they developed a new take on a classic character.
Given Netflix's push to create content that transcends borders, Sy was a perfect international talent to cultivate, and French production company Gaumont proved to be a well-chosen production partner. Of course, it's a long journey from a production meeting to a full series, and many people and companies collaborated to create the Lupin that's become an international smash hit. But it started with that proposition from Sy to Gaumont.
Writer/producer George Kay came in after Sy and Gaumont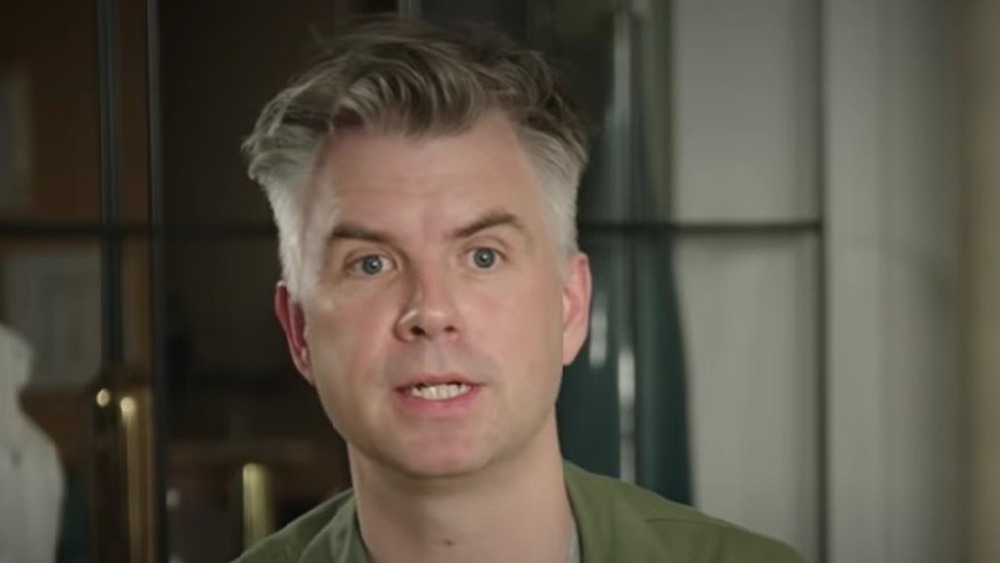 While writer/producer George Kay played a major role in creating Lupin, only Omar Sy and Gaumont's Isabelle Degeorges were mentioned in the deal with Netflix in 2018. Sy and Gaumont had been playing around with the idea for a while, according to a New York Times story which places the fateful conversation when Sy first proposed his turn as Lupin a couple years before it came to fruition. In the same article, Kay says he was interested because of the chance to work with Sy and Netflix. 
Kay brought years of experience as a writer and producer to the table, and no doubt his familiarity with the English-speaking world was helpful: He'd been writing for television since 2006, mostly for British TV. He wrote several episodes of the hit action thriller series Killing Eve; in 2018, Netflix purchased Criminal, a series created by Kay and produced by his company Idiot Lamp. A four-chapter anthology, this police thriller is tonally similar to the work Kay went on to do with Lupin.
The Pellegrini house is a museum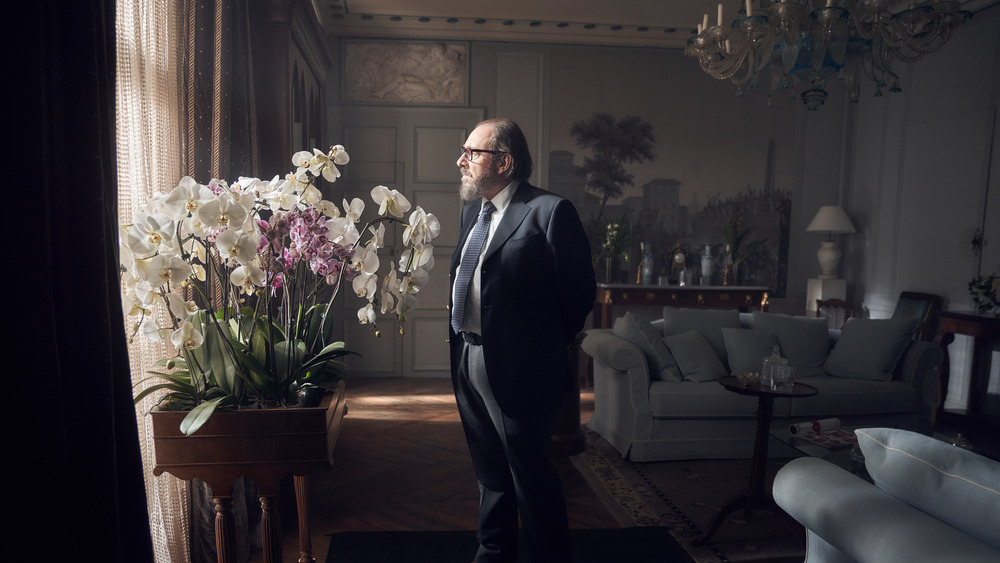 Paris is a character in Lupin, as would be expected of any series set in the City of Lights. And Lupin of course includes many of the famous monuments and bridges we think of when we think of Paris. In a Netflix behind the scenes video, Omar Sy explained that he wanted to make sure the series also included the suburbs and working class neighborhoods outside of town — but one of the central locations most viewers haven't seen before is the Pellegrini House, an ancestral manor full of the finest French furniture, décor, and jewels. In the show, it's home to Hubert Pellegrini, a powerful man who wronged Assane Diop's father, and Pellegrini's wife, who is almost as responsible for Babakar Diop's demise.
The Musee Nissim de Camondo stands in for this sumptuous estate onscreen, one of many treasured French locations featured in the series. The house was commissioned in the early 20th century by Moise de Camondo, who wanted a place based on the Petit Trianon in Versailles to house the collection of priceless artifacts he'd collected from Louis XV and XVI, Catherine the Great, and other historical figures. The house was built and furnished to look like an 18th-century Parisian mansion — a natural fit for the wealthy Pellegrinis, and absolutely perfect as the home to the historic necklace of Marie Antoinette central to the series.
Paris museums take center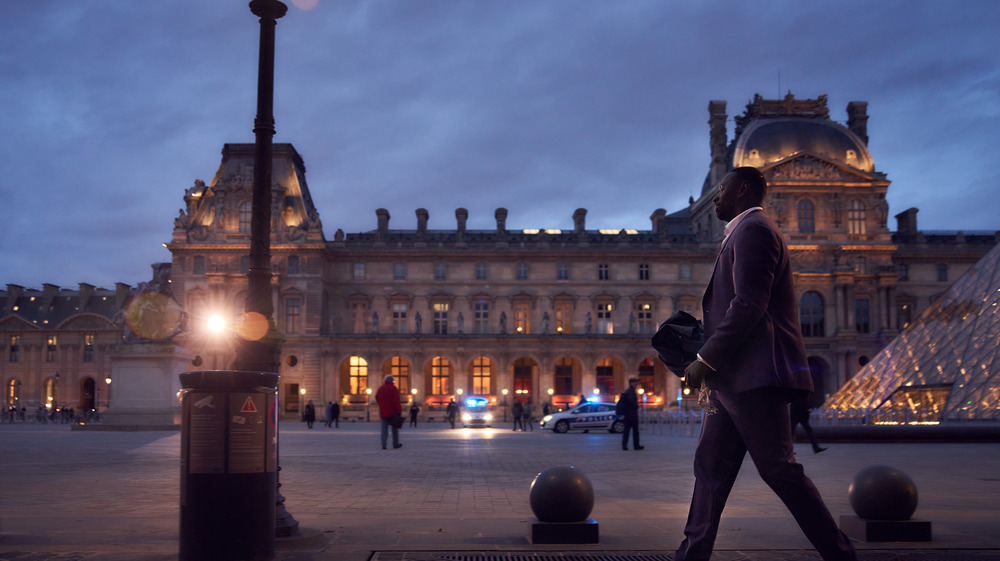 The Pellegrini house is set at the Musee Nissim de Camondo. The Louvre is all over the trailers, since it's the centerpiece of the pilot (and arguably the most famous museum in the world). It's very notable that they actually filmed at the storied arthouse. The idea that the "unseen" workers who clean and maintain this museum have amazing access to priceless artifacts adds to the social commentary of the series. These people sneak past detection since nobody would think they're sophisticated enough to heist the museum's priceless works, a concept that helps explain how Assane Diop can slip through the shadows because people don't look closely at him. Yet another museum influenced Kay even more during development: the Musee d'Orsay.
George Kay looked to the time period of the Lupin books for guidance, and the Musee d'Orsay focuses on the turn of the 20th century. At first Kay went there to just look at paintings and get the feel, but eventually, it became an inspiration. Kay said a van Gogh work inspired an episode, the museum inspired a name of a character to come in season 2, and the town of Etretat, a sort of Leblanc holy ground where season 1 ends in a cliffhanger, is depicted in many renderings found in the d'Orsay.
Old heritage meets new disruptor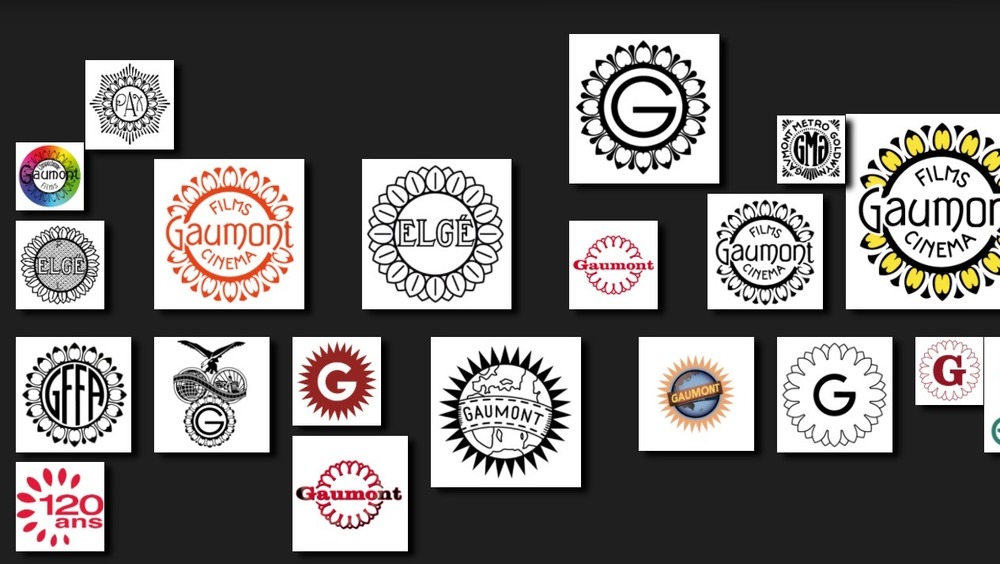 Founded in 1895, Gaumont is the oldest production company in the world. It makes sense since motion picture cameras, and by extension motion pictures, were invented in France. While America has usurped France's position as the center of the film world, French filmmakers and creatives still maintain a strong presence. Traditionally known for making films, Gaumont's The Intouchables became the highest-grossing non-English language film of all time in 2012 (surpassed in 2016 by China's Mermaid) — and it starred Omar Sy.
This success led Gaumont to seek out a reunion with Sy. In their subsequent meeting, Sy shared his dream of playing Lupin — a natural fit for a French production company with a long, storied history. In fact, Gaumont was around when the Lupin novels were coming out.
The old production house has also developed a strong presence in TV. Recently, Gaumont produced the Netflix hit Narcos, a subtitled streaming series shot in other countries that has done well with an American audience. It's kismet, then, that Netflix, an enfant terrible challenging traditional television and film distribution, has come together with the oldest production company of all time to create the largest international French TV hit ever.
Lupin's Necklace: Story of a son and avenger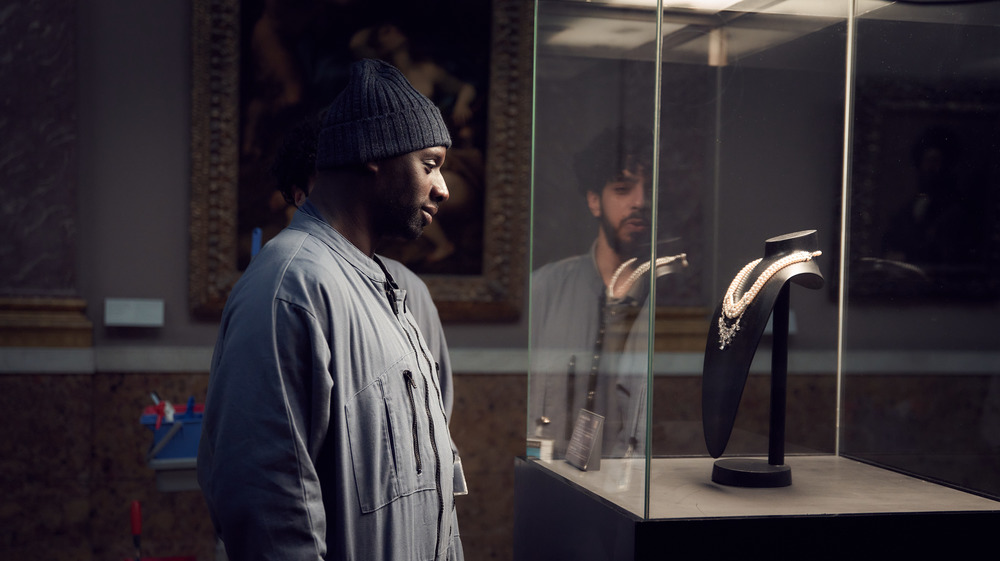 In Maurice LeBlanc's story "The Queen's Necklace," it's established that Arsene Lupin became a thief to avenge his mother, a society woman who was treated poorly by wealthy acquaintances who hired her when she fell on tough times in Lupin's youth. She was accused of stealing their necklace, once owned by Marie Antoinette, but was eventually cleared of the crime. (The thief was actually her young son, who stole it to avenge her.) The new Netflix series Lupin starts with Assane Diop stealing the same Antoinette necklace, though he steals it as an adult. He does steal it, however, from his father's employer, the wealthy Pellegrini family. Mr. Pellegrini looked down on him seemingly from the start, and Mrs. Pellegrini started off not trusting her new butler because of his skin color.
In the series, Assane's father Babakar Diop is accused of stealing the necklace in Assane's youth, leading him to kill himself in prison in shame. The show follows Assane as he takes inspiration from the Lupin novels in a quest to avenge his father, which is especially poignant because Babakar gave him his first Lupin book. And in a callback to the way Lupin stole in the books to avenge his mother, the series starts with the theft of Marie Antoinette's necklace.
Lupin the popular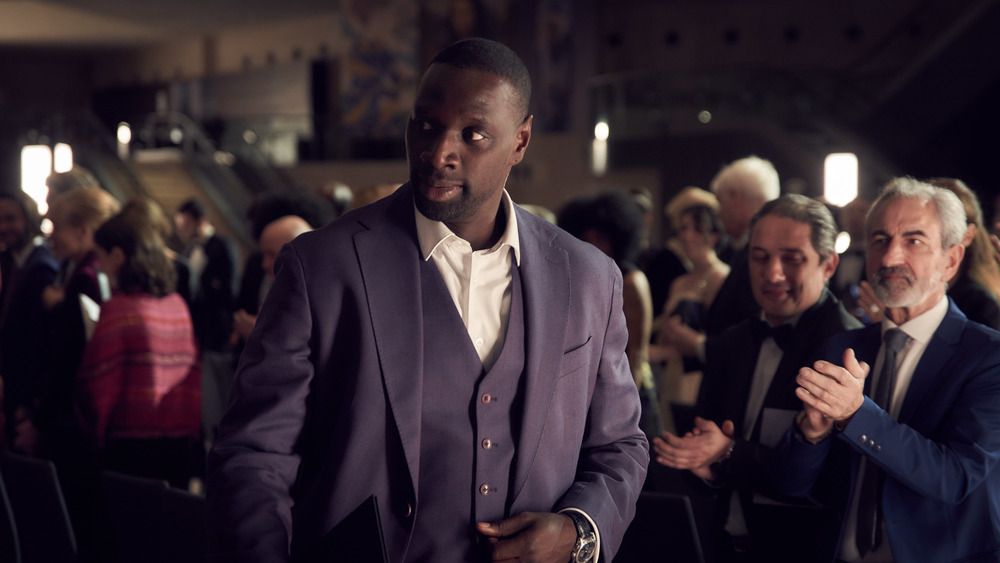 The Arsene Lupin book series has spawned many films and TV series, in multiple languages, video games, and even a hit manga and anime series in Japan. Since the books first came out in 1905, there have been dozens of films, many TV series, and several stage plays centered on the character — and yet Lupin enjoyed the same level of name recognition in many places outside of France.
Now Netflix has managed to bring one of the most popular and well-beloved French characters to the international stage — and done so with a buzz-filled splash, especially in America. While there have been American Lupin films before, there hasn't been an American Lupin property for a long time. What Netflix brings with its international distribution presence and its experience adapting foreign projects for American viewers has placed Omar Sy's Lupin in an historic position for a French series. Never before has a French TV show been such an international phenomenon. This has led to many people all over the world discovering Arsene Lupin for the first time, and even in his home country, the new series has triggered a resurgence of interest in the books.
Lupin the gentleman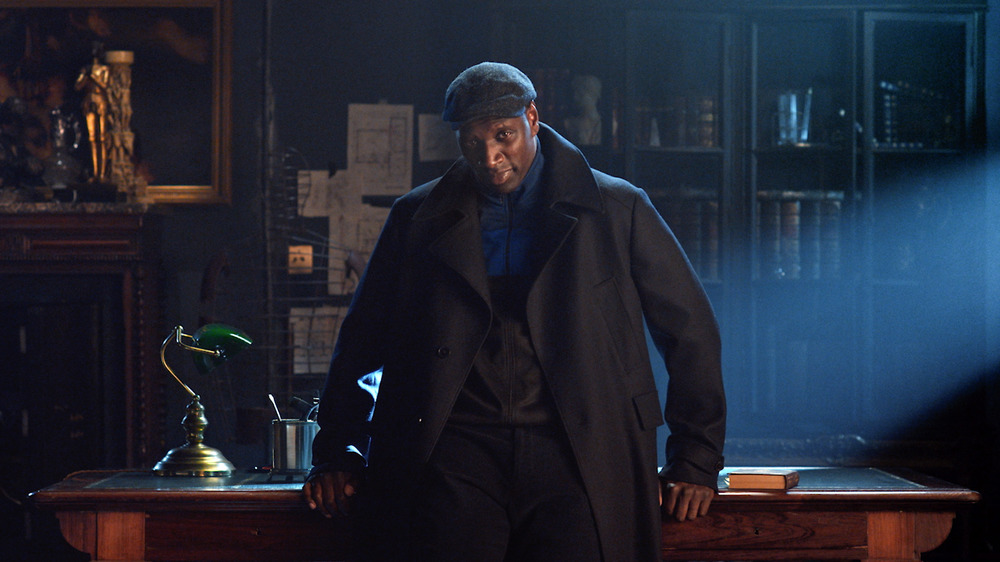 Arsene Lupin was known as the gentleman thief, speaking to his role as a man of French high society who uses his breeding and experience to slip into the highest-end locales to steal from the corrupt people at the top. In French, there are two ways of saying "gentleman." "Gentilhomme" refers to nobility. If one says "gentleman" in French, basically repeating the English word, that refers to manners and one's personality, not one's place in society. 
The way Mrs. Pellegrini refers to Assane's dad as a "gentleman" has the connotation that she's almost patronizing this African immigrant with her compliment. And Assane later says he'll be a "gentleman" as well, knowing full well that in his private school he'll never be seen by others as a noble. He learns to fit in with the gentry, though, by adopting the manners and confidence of a person comfortable moving through these refined and exclusive circles but he never sees himself as becoming a "gentilhomme": that is, an actual member of high society. Because Assane Diop knows those people are the real thieves, thugs, and criminals.